Our horses and dogs are always one of the most loved elements of our Outback Pioneers holidays and our social media so I thought I'd chat to you a little about the amazing animals and partnerships that are so important to our outback lives.
I've been around horses since I was a little fella. I had my first pony at about age five, when I could hardly lift the saddle onto her. That little pony mare became my best mate. Indigenous stockman, Uncle Arthur, and other older stockmen taught me how to understand her and work with her, knowing when to let her have her head. In the end, we really could read each other's minds. It's a privileged relationship with an animal that I also have with my current horse Whitey, who understands me as well as I understand him!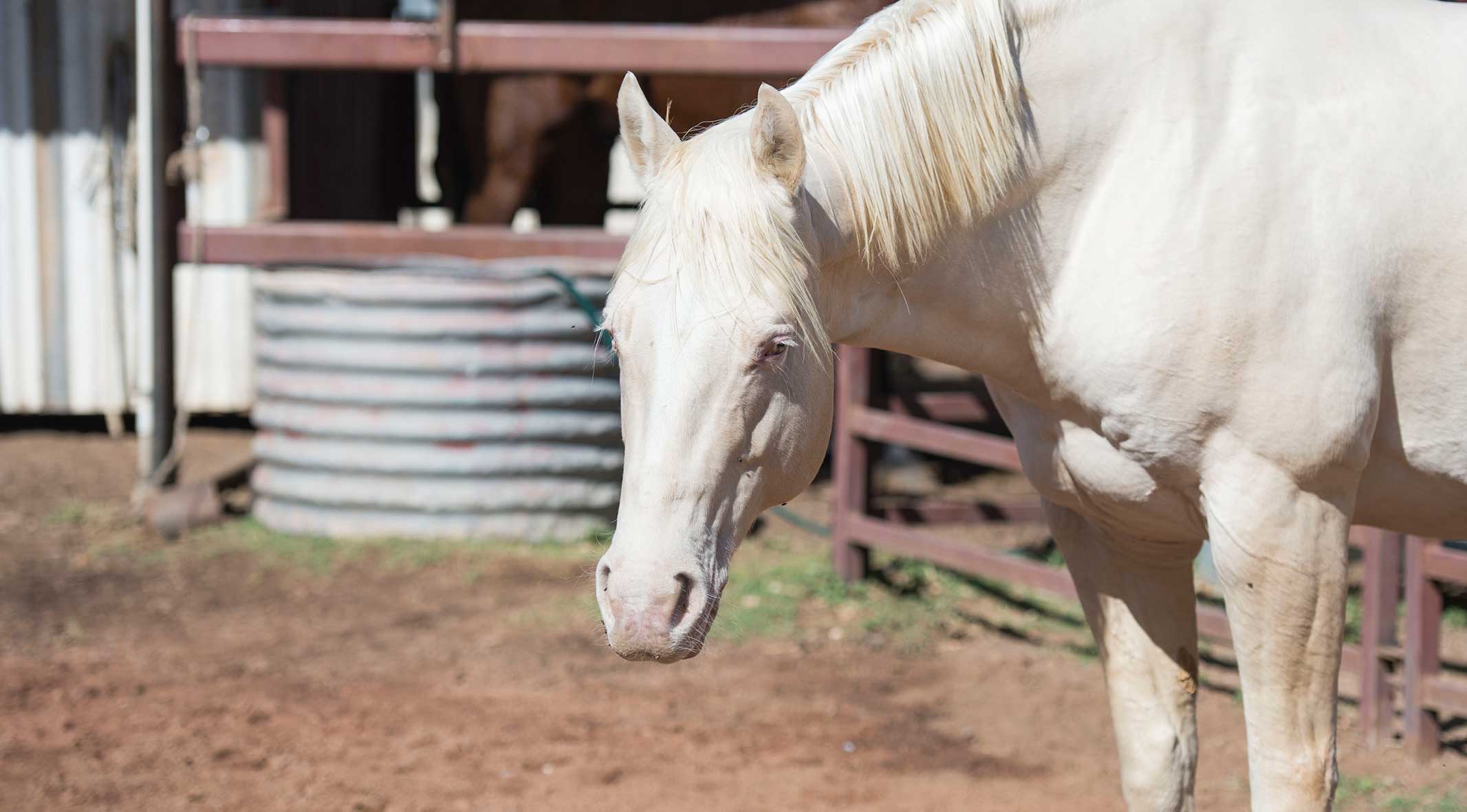 I learnt life lessons from that first pony mare too with Uncle Arthur's help. There was the lesson of never being cruel. And seeing how even a patient pony could be pushed too far. The saddest lesson was when she died. I was about 12 then and rode home doubled up on Uncle Arthur's horse, without my pony. I learnt about loss that day.
Our dogs were important too. My brother and I had amazing dogs. They say you only get one true dog in a lifetime and, if that's true, mine was 'Jolly'. I had him when I was 17 and won a few Queensland cattle-dog trials with him.
One day, we were out chasing ratbag cattle that had scattered in 100 different directions and at the end of it all Jolly was missing. We went home but kept going back to look for him each day. We'd just about given up hope but, at the end of the third day, he appeared over the hill with a mob of 30 cattle. He was just about had it. He could hardly manage to walk. But he was still doing his duty bringing those cattle along.
The traditions continues
My kids have been around dogs and horses their whole lives too. My sons Jeremy and Lane (now adults) train up the dogs to work the sheep. You can see the working pups in action at the wool sheds when you come on our Nogo Station Experience as part of a Starts at 60 holiday. The dogs understand exactly what needs to happen. They run around the sheep, over the sheep and under the sheep to get them herded in for shearing. Jeremy's dog, Banjo the collie, is a real crowd favourite!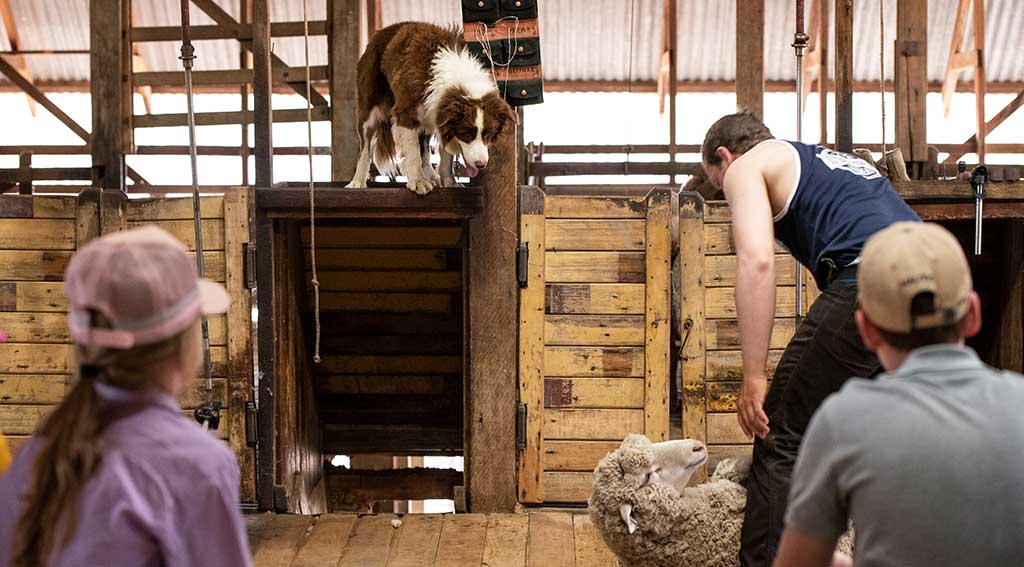 You'll meet another great dog, Buck, the blue heeler who photo-bombs the boarding photos and stands guard on the rear board of the Cobb & Co stagecoach.
Our amazing stagecoach horses
For guests, that Cobb & Co Stagecoach Experience is a simple matter of stepping aboard for a journey along part of the original Cobb & Co bush track but, for the boys behind the scenes, so much goes into training those horses and making sure they're fit for their work. It's not only the horses' own well-being but our guests' safety that is at stake.