See gorgeous sinkholes in Mount Gambier
Mexico is well known for its dramatic sinkholes, but you can also find them in the beautiful Mount Gambier on South Australia's Limestone Coast. The Umpherston Sinkhole, also known as the Sunken Garden, is a gorgeous spot for a picnic and also home to the local possums which you can feed when they come out at dusk. But that's not the only sinkhole in the area. If you're up for a bit of an adventure you'll find Hell's Holes, Caroline Sinkhole and Kilsby Sinkhole nearby — all of which feature plunging gardens, aquatic formations and their own distinctive features and plant life.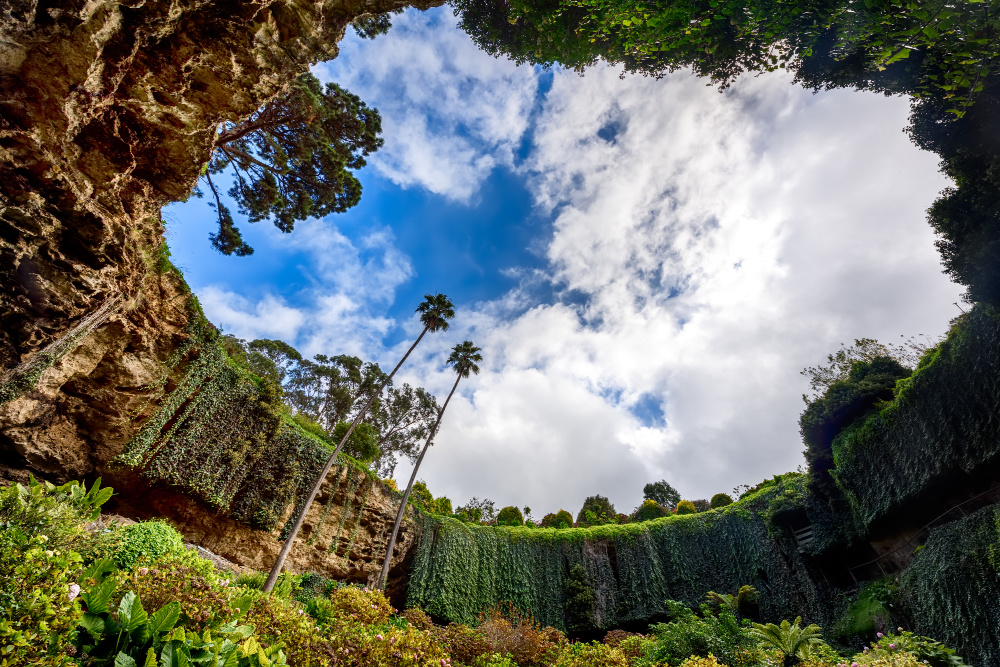 Galapagos Islands
The Galapagos Islands, located in the Pacific Ocean, are known for their ample wildlife viewing experiences, with everything from iguanas and lava lizards to sea turtles and whales calling the islands home. But if you venture off the coast of Australia, you'll also experience the beauty of nature and meet many different and wonderful animals.
Journey to another world at Lord Howe Island
A visit to Lord Howe Island in springtime is like a journey to another world: birdsong fills the clean air and lush mountainous terrain rises up all around you. There's so much to see and do on the island, including walking out to Kim's Lookout and Malabar Hill, snorkelling in the lagoon from the beach, playing a round of golf on the picturesque Lord Howe Island Golf Course, and viewing the underwater world, including turtles, sea snakes and small reef fish, on a glass-bottom boat tour.
If you're up for something more active, keen hikers can climb Mount Gower which rises 853 metres from the sea. It's rated one of the world's 10 best hikes, but it's a big journey, taking around eight hours to complete.
Route 66
If you love a good road trip, you've no doubt thought about travelling Route 66 in America. The road stretches from Chicago, Illinois all the way down to the Santa Monica Pier in Los Angeles, California. But, while the Australian borders are closed for international travel, there's another route you can take in the Land Down Under through the outback.
Road trip along the Great Outback Way
Once interstate borders are open, travel through the heart of Australia with a 2,700-kilometre adventure from Laverton in Australia's south-west all the way to Winton in Far North Queensland on Australia's Great Outback Way is a must-do. The trip is a true outback experience, weaving through Western Australia, the Northern Territory and Queensland. You'll be captivated by the deep ancient red landscapes, particularly from Docker River through to Laverton, enthralled by the mysterious Min Min Lights and enlightened by the rich Aboriginal culture and abundant art along the way.
Grand Canyon
The Grand Canyon in Arizona, USA, is a bucket list item for many people, with its layered bands of red rock captivating travellers from across the globe. Here in Australia though, there's another – and equally impressive – rock formation you must see, and it's situated in the Red Centre.
Marvel at Uluru and Kings Canyon
If you aspire to visit the world's many wondrous rock formations, be sure to add Australia's very own Uluru to the top of the list! Imbued with spirituality and a rich Aboriginal history, watching Uluru change colours at sunrise or sunset is one of outback Australia's most unmissable experiences.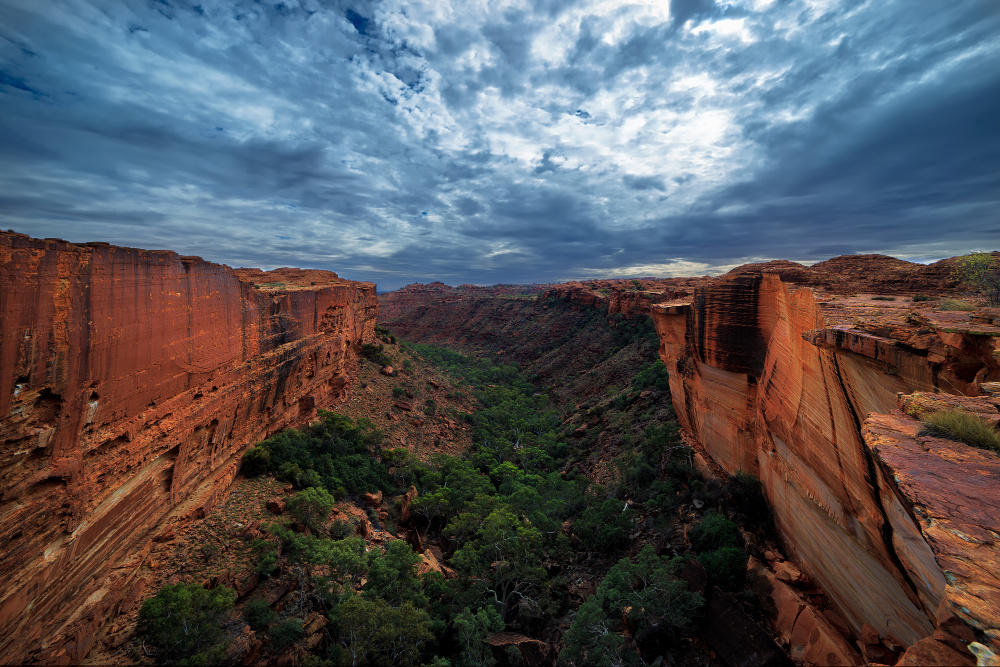 But there's much more than just the famous Uluru to see in the Northern Territory, including the towering Kings Canyon. If you're an early riser, trekking to the rim of Kings Canyon for breathtaking views across the rugged bluffs and gorges of Watarrka National Park for a sunrise is a must-do.
If you're yet to visit the Northern Territory and are looking to tick it off your bucket list, Travel at 60 has a fantastic holiday package on offer which includes 4-nights accommodation and visits to Uluru, Kata Tjuta, Kings Canyon, and much more!
Scotland
Scotland is a gorgeous country to visit all year round, with rolling green hills, rich history and of course a few drinks to enjoy. But, closer to home you'll find Tasmania – and it has more whisky, green villages, golf course and fresh seafood than you could ever imagine.
Take a tour of Australia's southernmost whisky distilleries
With crisp fresh air and water, you can get a taste of some of Australia's best whisky in Tasmania's burgeoning distillery industry. Located in the rugged wilderness of the Tasman Peninsula, the cosy McHenry distillery produces a range of smooth, uniquely Australian spirits. Don't miss the Sloe Gin, crafted using berried foraged from the hedgerows around northern Tasmania. Meanwhile, in the heart of Hobart there's Lark Distillery, which has grown to be one of the top malt whisky distillers in the country, creating premium spirits with time-honoured methods.
However, if you want to see more of what the state has to offer, Travel at 60 currently has a great deal running to the southern state. The 12-day guided holiday explores the top destinations in Tasmania including Cradle Mountain, Wineglass Bay and Port Arthur.
Europe
A trip to Europe in summer is a favourite holiday for many Australians, as they make their way through France, Italy and Germany tasting different cuisines. Unfortunately, that's not a possibility right now, but you can still get delicious food and good wine here in Australia.
Eat and drink your way through the Epicurean Way
The Epicurean Way seamlessly links together the four iconic wine regions of McLaren Vale, Adelaide Hills, Barossa and Clare Valley, and it offers an unparalleled experience in Australia. Local produce, together with a superb array of wines and spectacular scenery all come together on this four-day food and wine drive, perfect for foodie friends – and with a few 'siestas' in between! Some of the wineries you can visit along the way are listed as among the ultimate winery experiences in Australia including d'Arenberg, Seppeltsfield and The Land Vineyard.
If you want to tie in a visit to South Australia with a bigger Australian trip, Travel at 60 has a great deal on offer, which includes a journey through Adelaide, the Flinders Ranges, Lake Eyre and a trip on The Ghan up to Darwin.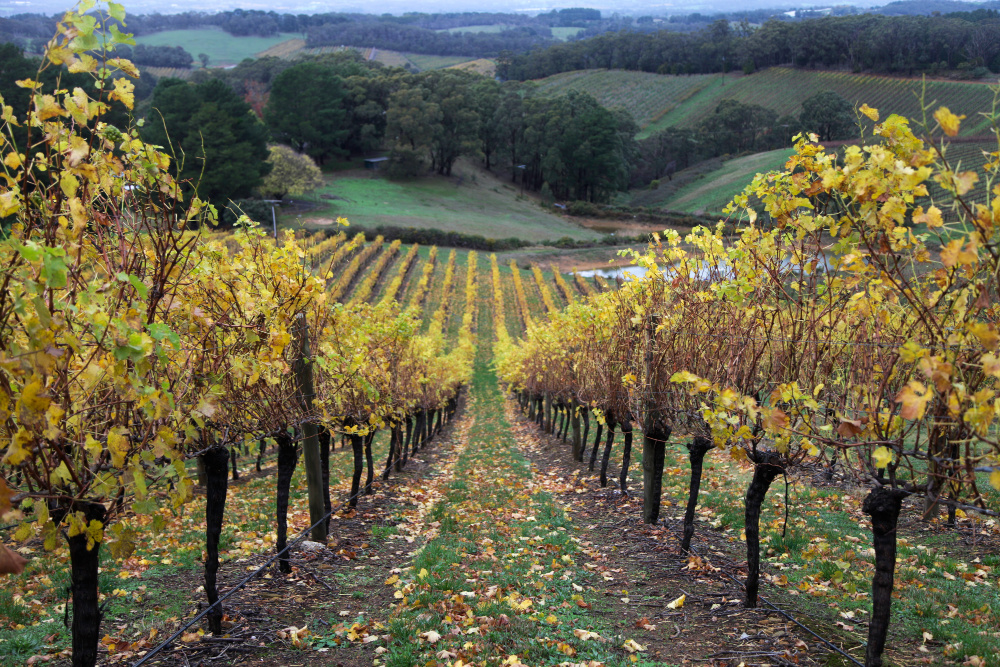 Africa
Africa is a vast continent with incredible scenery and wildlife making for the perfect adventure. For most, it's a safari through Kruger National Park that's the favourite activity, as they watch hippopotamus, giraffes and elephants pass by. But, you can still chase waterfalls and embark on a wild safari without stepping foot outside of Australia.
Immerse yourself in the natural beauty of Kakadu National Park
Get up close with come of the Northern Territory's most beautiful wildlife in Kakadu National Park, where a number of tours can take you throughout this vast wilderness. Incredibly, around one-third of Australia's bird species are represented in Kakadu, with at least 60 species found in the wetlands. Whistling ducks and Magpie Geese are the most abundant, while eagles can be seen hovering above searching for prey, and at times you'll see distinctive Jabirus and perhaps some Brolgas dancing. Yellow Water Cruises operate year-round, with sunrises and sunset cruises where you can see the beautiful sky light up and illuminate the birdlife, as well as crocodiles along the billabong and buffaloes grazing on the floodplains.
For those looking for an adventure to the Top End with likeminded people, Travel at 60 has organised a trip there in 2021 just for over-60s. The six-day getaway begins in Darwin and ventures to the gorgeous Katherine and the Kakadu National Park.