Growing up in outback Queensland, the highlight of our year was the travelling tent show. By the time I was a kid, these shows were part of the annual agricultural show but still had the excitement and quirky surprise of the travelling shows that had been a tradition since the early 1900s. For our 20 cents entry, we knew we would have fun, laughter, music and entertainment.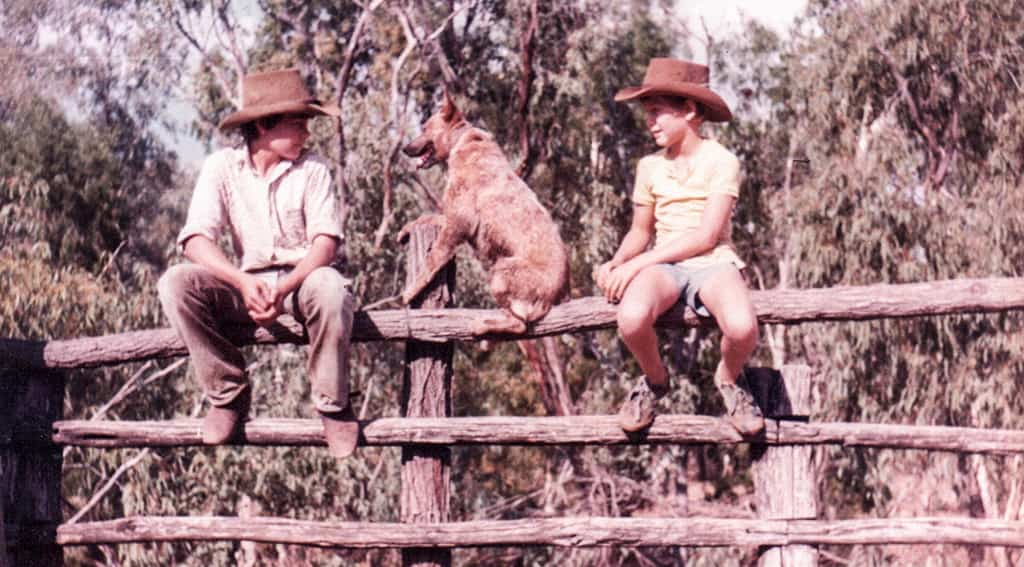 When the shows as I knew them went out of fashion or were replaced with musical performances, a colourful history was lost with them.
I wanted to give visitors to Longreach the chance to step back in time and enjoy a unique cultural tradition with our re-creation of the old-time tent show. For older folks, it's a chance to relive the fun of their youth and for youngsters it's a chance to experience the simple fun of an earlier era.
Goodbye boxing and bearded ladies
The early travelling tent shows often focused on boxing contests, giving local lads the chance to try their luck to win some money. Like the American shows, they also featured humans with unusual or extreme conditions, a practice that was dying out when I was a boy. Acts like rodeo rider Lance Skuthorpe with his horse Sugar were legendary in Australia in the middle of the 20th century and inspired every bush kid.
What didn't change over the years was the ingenuity of the showmen in finding competitions and entertainment to capture an audience.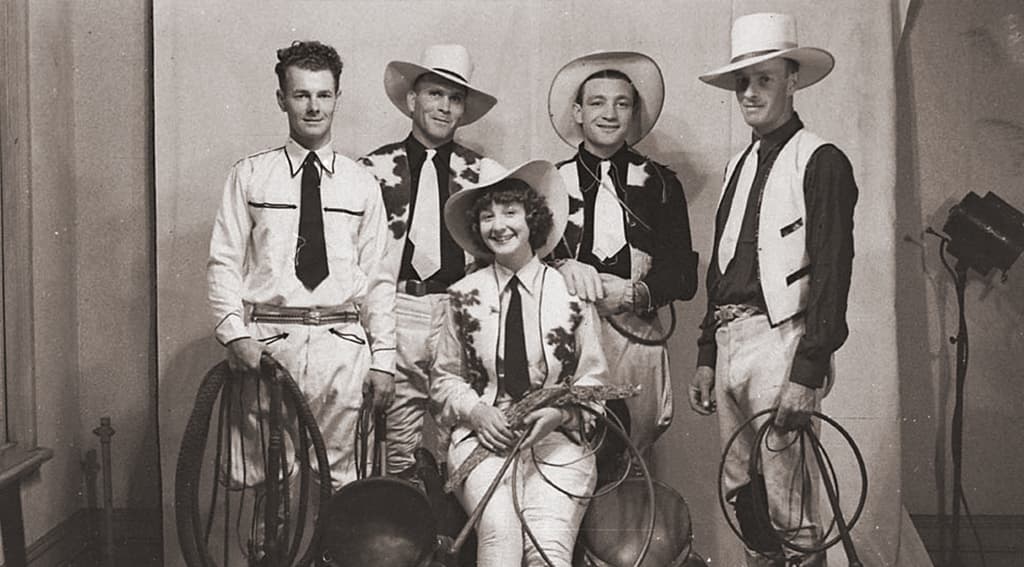 From Smoky Dawson with his amazing horse Flash to Tex Moreton with his vaudeville entertainment, to Jimmy Sharman's knife-throwing, there was still plenty to captivate my generation when the show came around.
Everyone would dress in their best and, with pocket money carefully budgeted for rides, fairy floss, hot dogs and tent show entry, we'd be ready for fun.
Catching a donkey
One year when the Gill Brothers show was in town, my elder brother, a cousin and I were determined to win the $50 offered to anyone who could catch the show's donkey. Of course, the donkey was trained to kick and avoid capture but we had a plan. $50 was a lot of money then and we thought we had a good chance with the bag of carrots we had bought and hidden down my cousin's pants!
When Mr Gill invited contenders to come forward, we stepped into the ring. He said only one person was allowed but we persuaded him to let two of us have a go.
My cousin pulled the bag of carrots from his pants.
Mr Gill said, "You can't do that!" and the crowd was roaring with laughter.