Technology has brought us many conveniences. But I believe it has also isolated us and replaced some of the traditions that connected us.
Here in the outback, where I live, the evening's entertainment used to be a family get-together in the living room after the dinner dishes had been done. Dads were the chief storytellers, relating the challenges or experiences of their day. Mothers would have stories of things that had happened around the homestead too. Boys and girls were eager to hear about life on the station, and would learn to tell their own tales of what had happened in their day. Then, mother might play the piano and father the banjo or a squeeze-box, while the children might recite a poem or sing.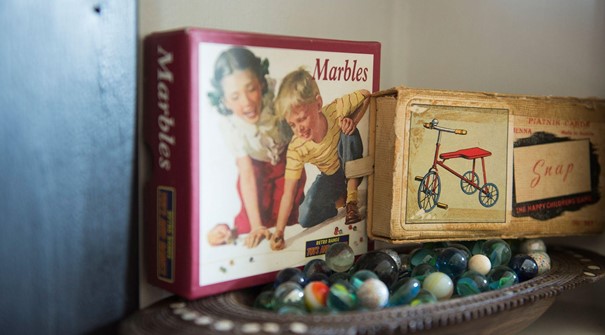 As part of the family, children discovered the world around them, learnt to welcome a challenge that would test them and make a good story later, and learnt about themselves and their place in the world.
Today, the wonders of television, Netflix and computers tend to pull all the family members into their own separate worlds after dinner. They might watch survivor shows on TV or play in computer worlds instead of having real survival adventures and creative challenges in their everyday lives.
Rediscovering real entertainment 
In the outback, white man's storytelling tradition goes back to pioneer times, when the stockmen would gather around the campfire at night and tell the stories or poems that passed from one isolated community to another. Of course, they were taking part in a far older tradition of storytelling by the first Australians.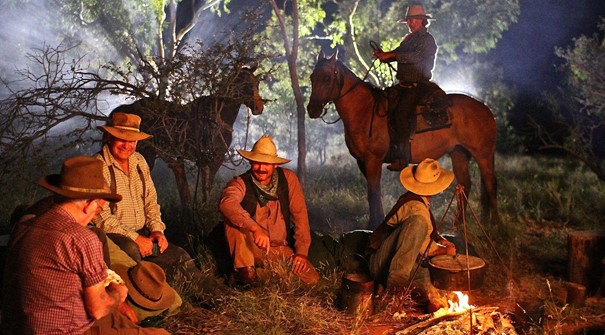 Unfortunately, even in the outback, the iconic scene of stockmen out on horses around the fire at night has become rare. Most are now using helicopters, motorbikes or 4WDs to round up stock, and there's no need to be camping out.
Recently, though, some have been returning to the more traditional ways of managing the station. We're remembering that we used to do it with horses because we loved it. It kept us grounded and real, and there was mateship in those campfire get-togethers.
Gathering around the campfire with a stockman's dinner is also one of the highlights of the Starlight's Cruise Experience. After nature puts on her entertainment for us on the banks of the Thomson River, and usually a sunset as spectacular as anything you'd see in an art gallery, we step ashore for a pioneering experience under the stars.