The landscape is diverse and utterly breathtaking, from the beautiful beaches where you can laze around and enjoy the winter sun, to the majestic rainforest canopies and ancient sand blows. If you're lucky you might even see a whale! From August to late October humpback whales migrate down the coast and you can spot them frolicking in the ocean around the island.
While the temperature in the southern states has dipped to freezing, on Fraser Island the sun is well and truly still shining, with comfortable temperatures of around 20 degrees, so adventuring outside is certainly on the cards.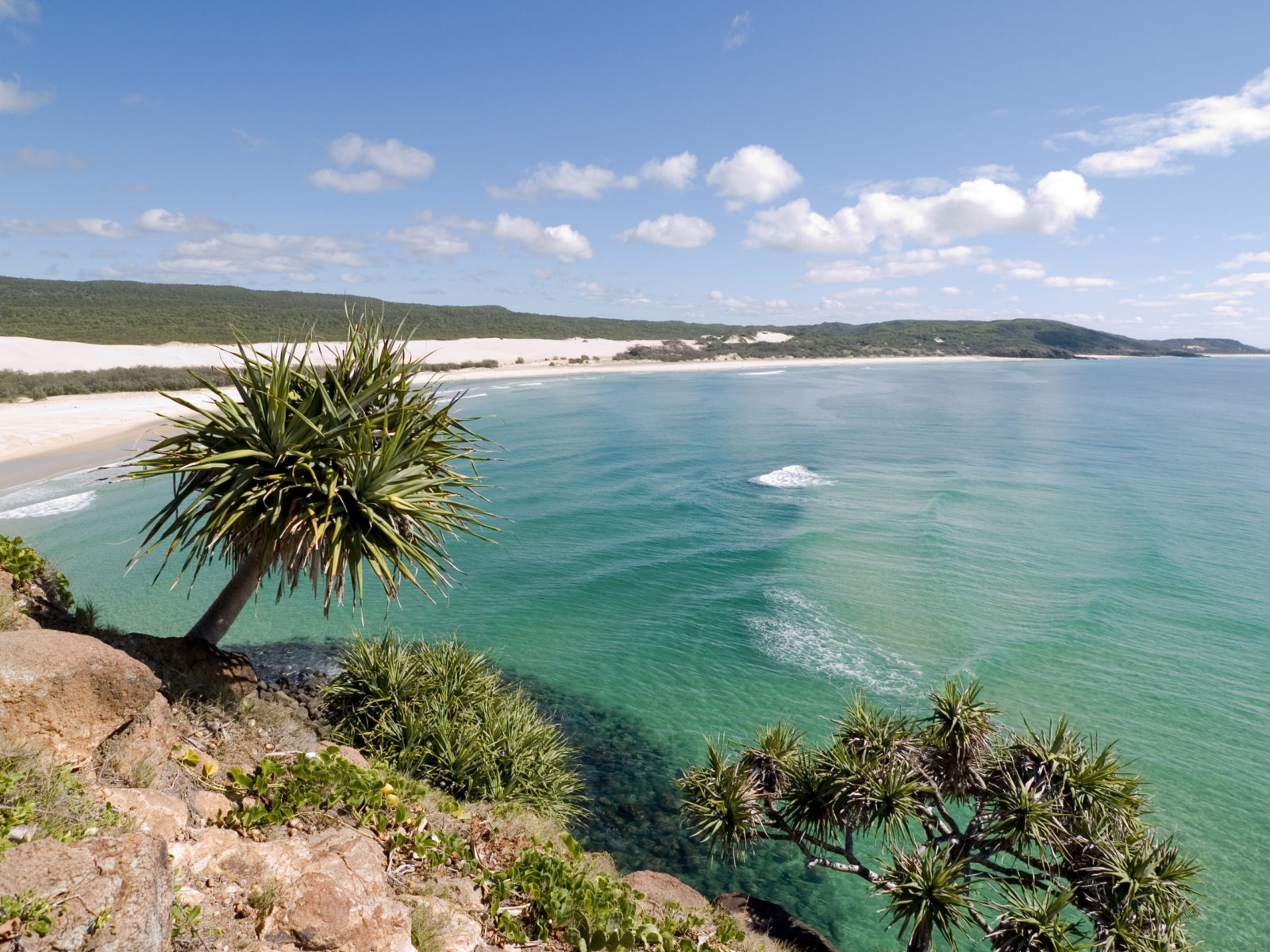 If this sounds like your thing, Travel at 60 currently has a couple of deals running to the island. In August you can join Travel at 60 community members for an exclusive and all-inclusive Fraser Island holiday. This includes everything from accommodation and selected meals to entry to popular attractions, such as a half day whale watch cruise and a full day 4WD island tour.
Alternatively, if you're planning a bit further ahead, another Travel 60 deal could see you holidaying on the island for four nights during the festive season. The package has a whole range of inclusions, such as accommodation, a festive celebration on Christmas Day and a chef and ranger guided bush tucker talk and taste.
Hamilton Island
Hamilton Island — it's the island paradise of your dreams and it's ready and waiting for visitors to arrive! Located off the coast of Far North Queensland, Hamilton Island is the largest inhabited island of the Whitsundays. It's widely popular with tourists and is home to a growing number of Aussies — mostly retirees who're looking for a relaxing lifestyle.
However, private transport is actually prohibited on the island and instead golf buggies are used to get around. Like the other islands in the north of the Sunshine State, Hamilton Island has everything you need for a tropical getaway, including dazzling turquoise waters and beautiful sandy beaches.
You can explore the spectacular Great Barrier Reef with snorkelling adventures, or if you rather stay on top of the ocean, hire a kayak, yacht or jet ski to explore the waters and soak up the sunshine. Of course, if it's a relaxing holiday you're after, you can simply spread out a towel at the beautiful Catseye Beach and take a dip in one of the island's pools — just imagine the serenity! Meanwhile, if you're a keen golfer, the Hamilton Island Golf Club is the only Australian 18-hole championship course on its own island.
If this has you itching to get away, then check out Travel at 60's latest deal. The current special includes 5 nights' accommodation, a daily buffet breakfast, use of snorkelling equipment and much more!
Hayman Island
Australia's iconic private island resort, also known as Hayman Island, is the perfect place for a luxurious getaway after months in lockdown. It's the northernmost island in the Whitsundays archipelago and the nearest island to the Great Barrier Reef, so the perfect spot to take a dip and explore the underwater world.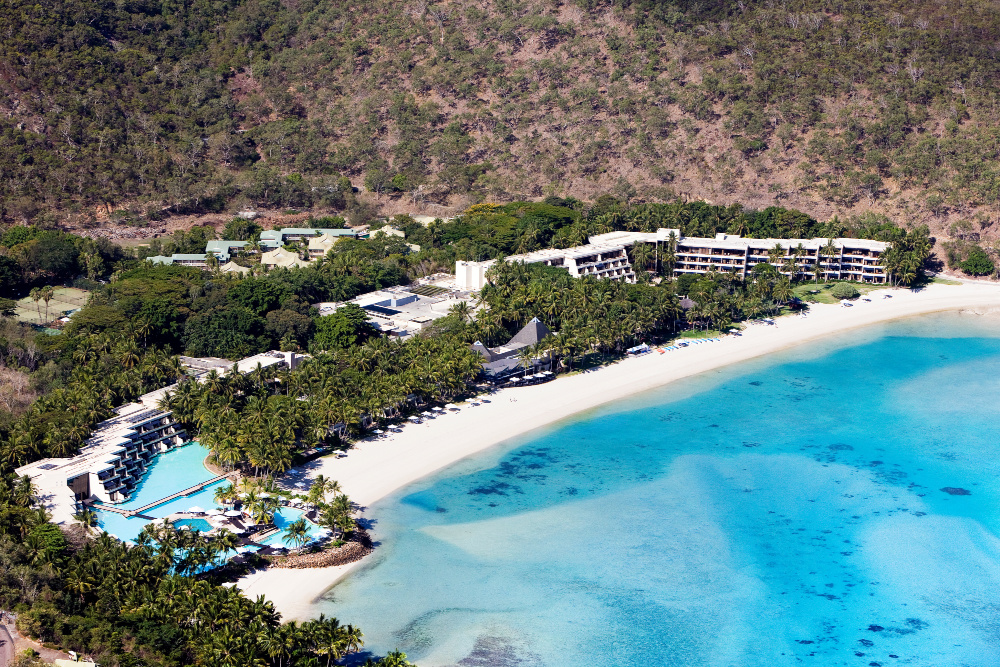 You'll feel like royalty staying on the island, with an array of activities right at your fingertips. Fancy a day of adventure out on the water? Why not grab a kayak and paddle around the ocean? Or would you rather stay on land? Well, that's easy too. You can play a game of tennis or croquet or use the resort's special fitness centre. For a more relaxing day, treat yourself to a luxurious treatment at the Hayman Spa – you'll walk away feeling like a new person!
If this already has you dreaming of getting away, Travel at 60 currently has a deal going, with a three night stay on the island, breakfast daily and access to non-motorised watercraft and other sports facilities.
Magnetic Island
The Great Barrier Reef is on most people's travel bucket lists, with thousands of people flocking to Queensland each year to view one of the Seven Natural Wonders of the World. And what better place to explore the reef than Magnetic Island? The island is situated off the coast of Townsville in Far North Queensland and boasts some of the most spectacular scenery in the county, if not the world!
Snorkel tours are a popular choice for travelers to the island, with opportunities to view the magnificent underwater world. You'll see everything from beautiful fish and other sea creatures, to shipwrecks and of course the coral reef.
But, there's much more to Magnetic Island than the Great Barrier Reef. Love trekking through nature? The island has a vast network of walking tracks (26km to be exact), offering spectacular views and opportunities to witness wildlife in its natural habitat. Or, if you prefer to relax, the stunning white sand beaches are the perfect place to sit back and unwind.
Travel at 60 is currently offering a fantastic deal to the island for an incredibly cheap price! It includes four nights of accommodation, a full breakfast each day, return ferry transfers and more!
Fitzroy Island
Do you love the ocean and the rainforest? Fitzroy Island has both and now is the perfect time to visit! It's just a hop, skip and a jump away from Cairns (well, 45 minutes by ferry), and offers everything you'll need for a short getaway. Think gorgeous beaches, spectacular scenic walks and thriving bird and marine life – sounds nice, right?
You can explore the Great Barrier Reef with snorkelling adventures, take a trip on a glass bottom boat or head off out on the ocean by yourself on a kayak or stand up paddle board. Or if you're feeling up to an active adventure, trek to the Secret Garden and Nudey Beach – a previously number 1 rated beach in Australia.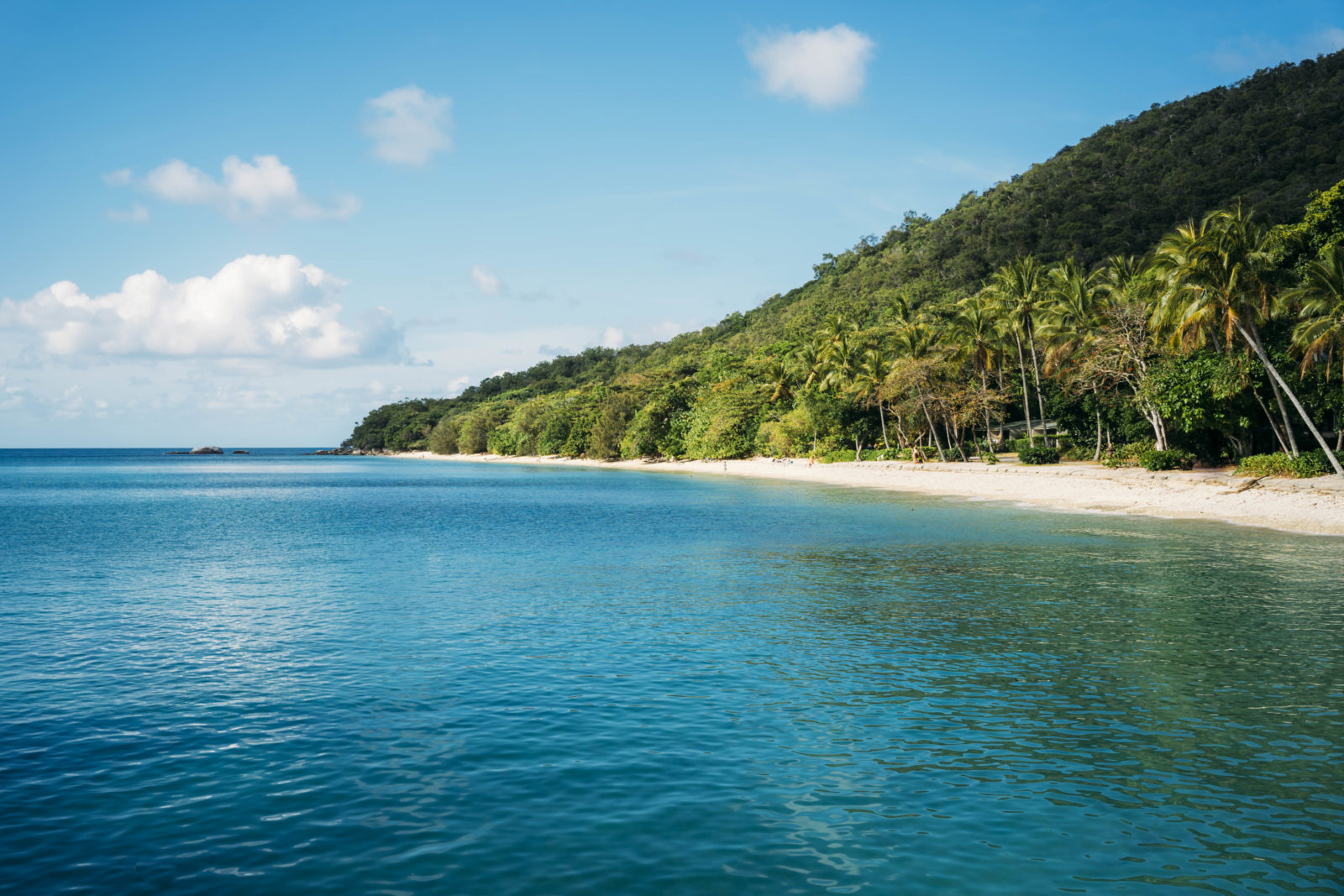 Alternatively, you could visit the island's turtle rehabilitation hospital and learn about the magnificent creatures or just sit back and enjoy the resort facilities, such as an indoor movie theatre and large pool with a swim up bar.
If this has tempted you, Travel at 60 is currently offering a great deal, with four nights accommodation on the island, a hot breakfast daily and transfers between Fitzroy Island and Cairns.
Lady Elliot Island
Lady Elliot Island is one of the lesser-known islands off the coast of Queensland, but that certainly doesn't mean it's any less magnificent. In fact, if you love your wildlife, it could be the pick of the bunch. The island, which is located at the southernmost tip of the Great Barrier Reef, is a sanctuary for marine life, in particular the manta ray.
However, you'll also find turtles, starfish, brightly coloured fish and crabs. And the best way to get up close to these fantastic creatures is by popping on some snorkelling gear and heading to the water. You'll be amazed by what you see, with the breathtaking sights sure to reach your top five holiday experiences.
From June to October you may also see some humpback whales as they migrate past Lady Elliot Island. They're often spotted on scenic flights over the island, from the glass bottom boat that you can hop onto from the island, and even whilst snorkelling or diving from the beaches.
Now, you can grab a deal for Lady Elliot Island with Travel at 60. It includes five nights' accommodation in an eco-cabin, snorkelling equipment, turtle nesting and hatchling tours in season (November to April) and more. But, get in quick, this deal ends on June 30!