However, amazingly, O'Neill not only met the requirements, but she also set a new world record in the 50-meter butterfly for the 50-54 age category, completing the distance in a remarkable 28.95 seconds.
Her remarkable achievement highlights her enduring talent and showcases her dedication to the sport while proving why she earned the nickname "Madame Butterfly" during her stellar swimming career.
"It was weird, I had no idea about the record," she told the Daily Telegraph after qualifying.
"I was just swimming for a bit of fun, as part of my 50th birthday celebrations next month.
"It's my first butterfly race since the 200m butterfly in Sydney. Actually, it's my first comp since the Sydney Olympics.
"I didn't think I'd ever be coming to a swim meet again, and once again it's affected all my weekend plans."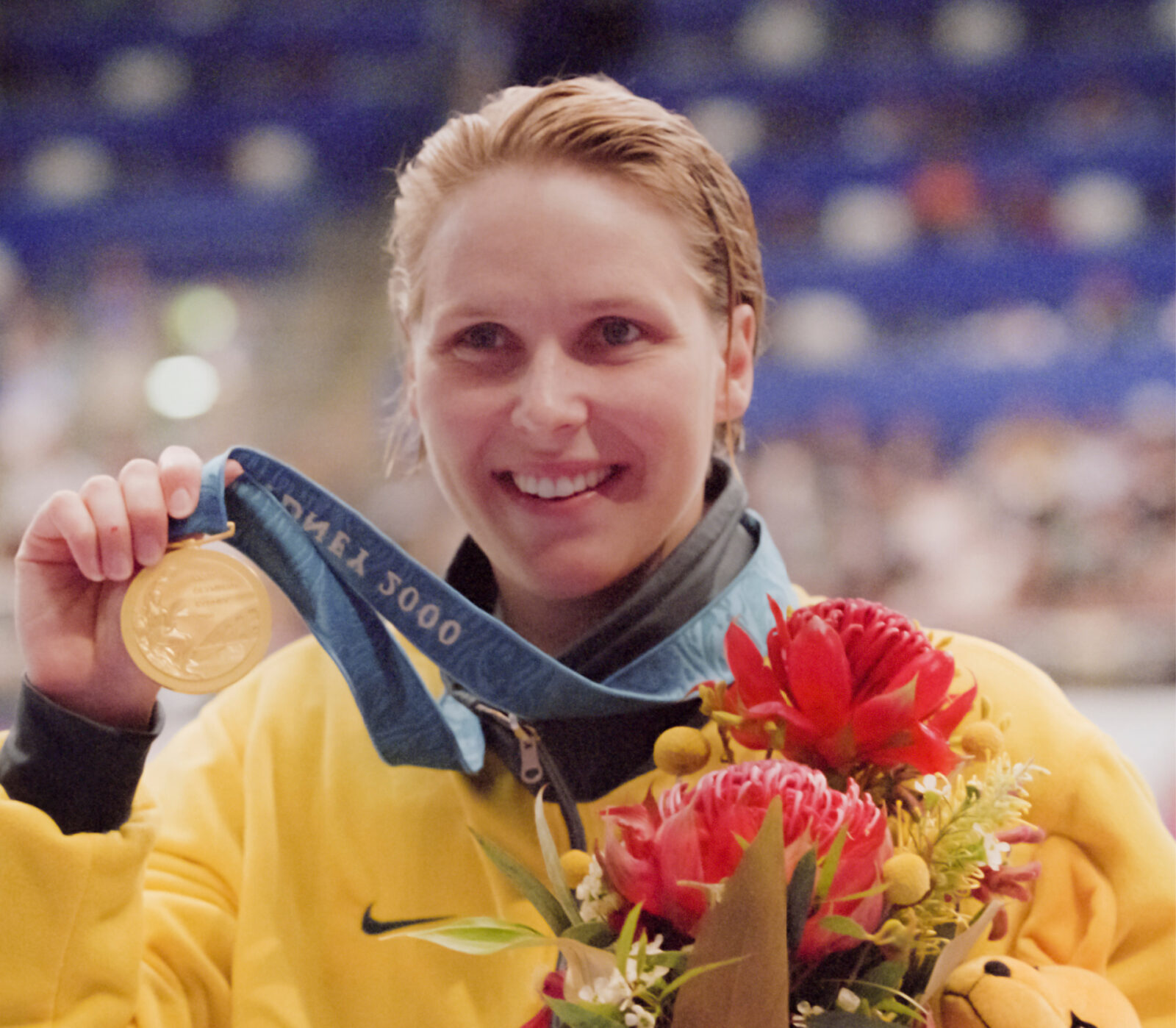 O'Neill is considered one of the most successful female swimmers in history. Born on August 2, 1973, in Mackay, Queensland, she showed a natural talent for swimming at a young age. Her dedication, perseverance, and remarkable abilities in the pool propelled her to become an icon in the world of swimming.
O'Neill's specialty stroke was the butterfly, which she executed with exceptional grace and power. Throughout her career, she set numerous world records and dominated international competitions in the 200-meter and 100-meter butterfly events. She also displayed versatility by achieving success in other freestyle events, solidifying her reputation as a well-rounded swimmer.
O'Neill has achieved considerable success in the pool, winning multiple medals and setting numerous records. She won the 200m butterfly event at the 1996 Summer Olympics and the 200m freestyle event at the 2000 Summer Olympics. She also holds an impressive record of 35 Australian titles, 8 Olympic medals (including 2 gold), and 24 gold medals in other major international competitions.
In her first international appearance at the 1990 Commonwealth Games, she won both a gold and a silver medal. Throughout her swimming career, she consistently added to her collection of medals at every international competition, concluding with her final Olympics. At the 2000 Olympic Games Trials, in front of a supportive home crowd, she broke a long-standing world record set by another renowned swimmer, Mary T. Meagher, in the 200m butterfly event.
O'Neill retired from competitive swimming after the 2000 Sydney Olympics, leaving behind an incredible legacy that continues to resonate with the swimming community.