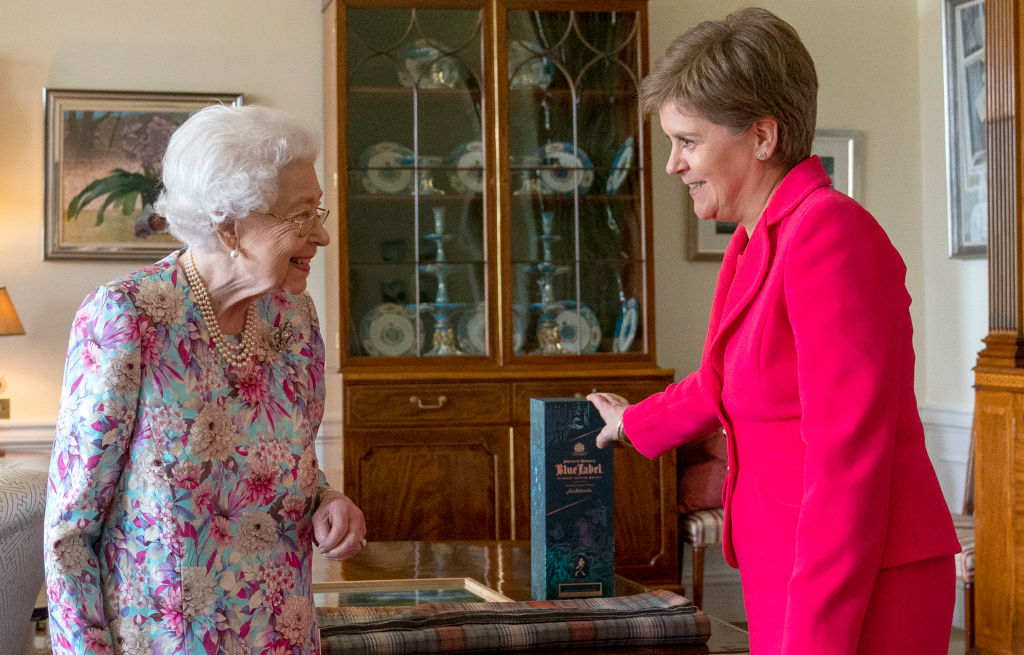 The Sturgeon then gifted the Monarch with a limited edition bottle of ' The Rare Side of Scotland Timorous Beasties' Johnnie Walker Blue Label.
While gin is believed to be the Queen's drink of choice, she still giggled with delight when she saw the bottle.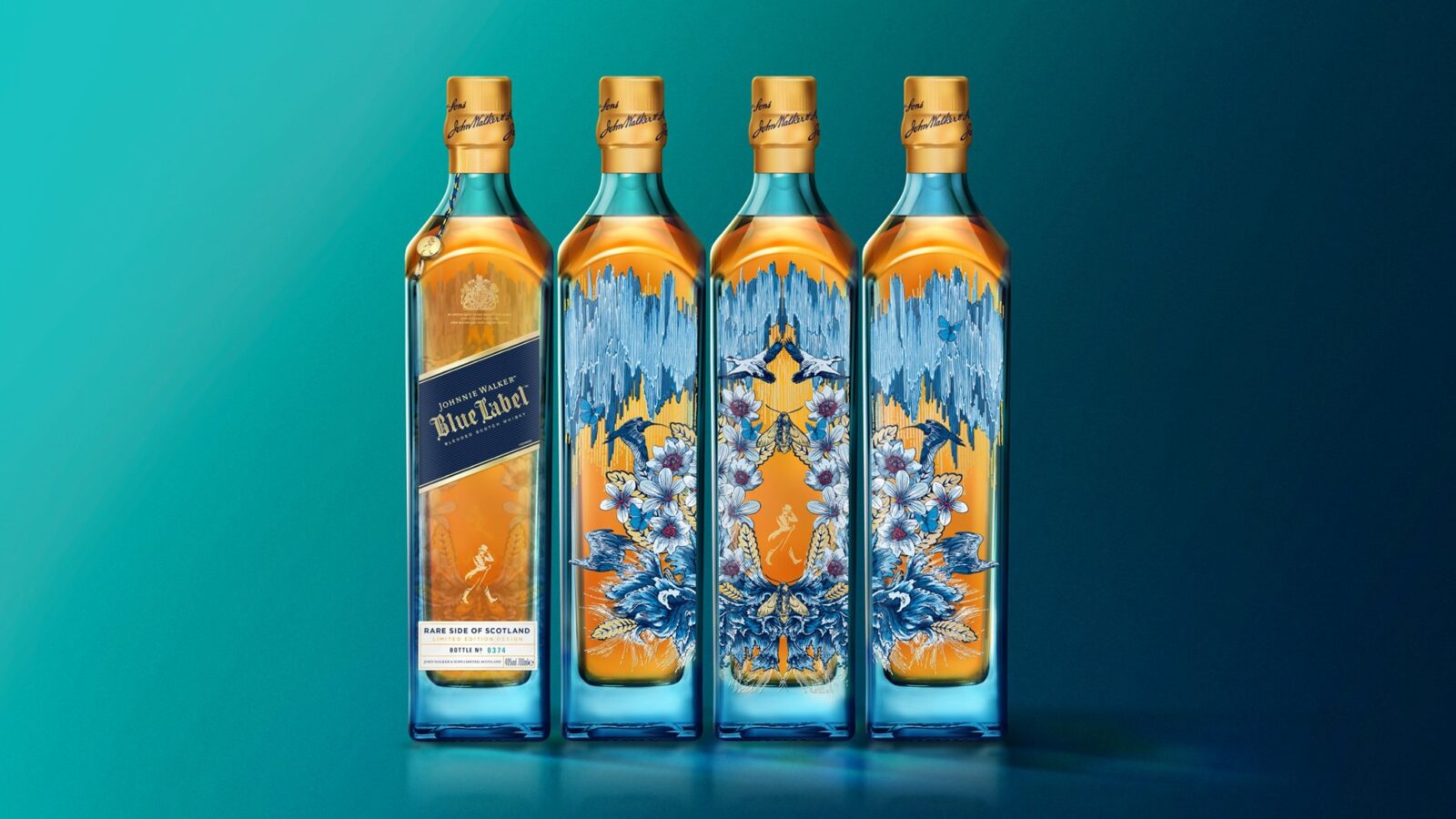 Sturgeon explained that the bottle, which retails for AU$415 (£235), and its packaging boast a custom design that specifically represents Scotland's flora and fauna.
According to Timorous Beasties', Alistair McAuley, says his team took "great inspiration from the natural beauty of the local landscape, and it was a privilege to mark this with a bespoke design – an invitation to everyone to come and experience the rugged and rare charm of the Scottish wilderness."
The Monarch was also gifted a bespoke throw featuring a custom-designed tartan and a framed graphic depicting the landscape design of 70 native trees.
The Queen also held an audience with Alison Johnstone MSP, the Presiding Officer of the Scottish Parliament.
Her Majesty's meeting with the Scottish politicians comes less than 24 hours after Sturgeon announced her plans to hold a second Scotland independence referendum on October 19, 2023.
Eight years ago, Scotland held their first independence referendum with many voting to stay in the UK, but current polls suggest the Scots remain evenly divided on the current country's question of independence.
As the head of state, Queen Elizabeth is politically neutral, but her trip recent trip to Scotland is seen as a subtle reminder of the three-century-old tradition and union Scotland has with England.
The Queen's latest outing also marked her first public appearance since her Platinum Jubilee celebration in early June. The Queen was notably absent from all five days of the Royal Ascot, held earlier this month, and had other senior members of the royal family take her place for other in-person engagements.