"We believe everyone here tonight will agree that what Claire and Alex have achieved since 2009… is nothing short of extraordinary," the brothers' wrote.
"As you gather under this roof tonight, the charity is supporting 51 nursery, primary and secondary schools in rural Uganda, where 1700 projects have been completed and over 35,000 children, each year, are benefitting by receiving education they wouldn't have otherwise had.
"For those of us who knew Henners, we will always miss his mischievous charm and hilarious sense of humor… Henry's legacy will live on through the incredible achievements of what his mum and dad have accomplished over the years.
"As long as funds permit, they will continue to monitor their schools, enduring that the children of south east Uganda receive that vital education, providing the opportunity to escape poverty as they grow up, and hopefully that of their own children in the future."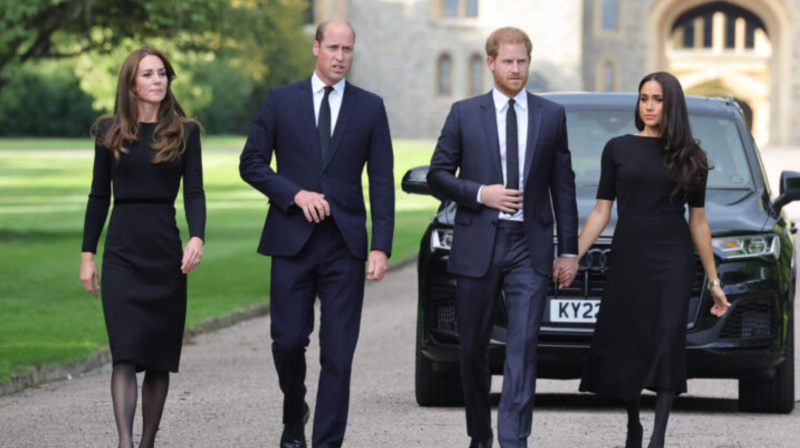 Despite years of strained relations between the brothers, Prince William had reportedly extended the invitation to the Duke and Duchess of Sussex to join him and his wife, the now Princess of Wales, for the walk.
In what many considered a show of unity, the two couples walked through the gates of Windsor Castle together on Saturday, September 10, before meeting and speaking with members of the crowd and viewing the flowers left at the gates in tribute to the late Queen.
Although both couples remained mostly separate during the walk, royal watchers remain hopeful that the move would lead to a possible reconciliation between the pair.