"There could be no more fitting way to mark my beloved mother's extraordinary life of service than by granting this honour to a place made famous by its own long and distinguished history, and by the indispensable role it has played in the life of our country," Charles said in his speech.
"We gather to celebrate this great occasion but also to commemorate the life of Her late Majesty, whose deep love for Scotland was one of the foundations of her life."
Following his meeting, the King and his wife spent time shaking hands and greeting locals who had come to meet the new Monarch.
Charles appeared delighted as he met with members of the public wearing a traditional Scottish kilt made up of blue red and green which he paired with a white dress shirt and a dark grey vest and suit jacket.
Long red socks, black leather shoes, and Scotland's national flower, a thistle, which he affixed to his jacket completed the look.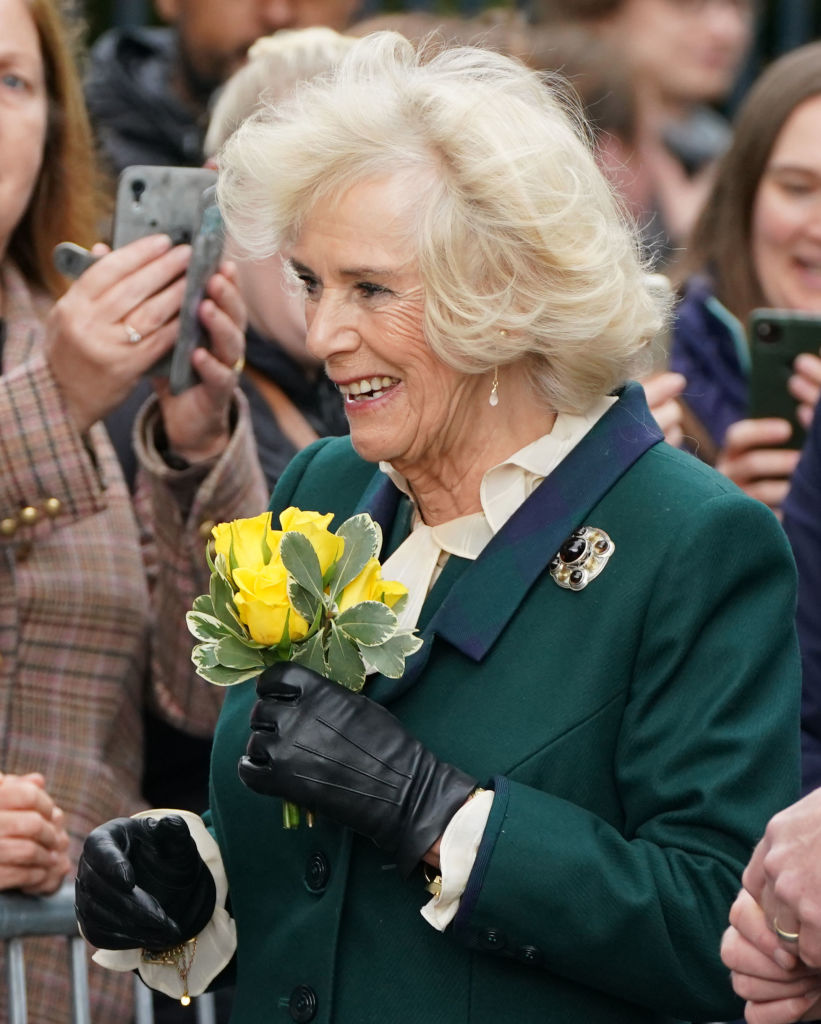 Meanwhile, Camilla wore an enviable royal green trench dress which she paired with knee-high brown boots, leather gloves and a matching leather handbag. For accessories, she kept things classy and simple with a silver brooch and diamond earrings.
Since announcing the end of the Royal Family's mourning period, a number of changes have already started taking place to officially mark King Charles III's reign.
Last week, the UK's Royal Mint revealed the official effigy of the King which is set to appear on coins following his official ascension to the throne.
The effigy was designed by acclaimed British sculptor, Martin Jennings, and received the royal tick of approval from King Charles himself.
Soon after, Buckingham Palace released images of King Charles III's cypher. The monogram will begin to replace the Queen's on all state documents, government buildings, and some post boxes.
Designed by the College of Arms, His Majesty hand-picked the design with the letter "C" for Charles, featuring "III" in the centre and an "R" for Rex which means King in Latin, sitting below an emblem of the crown.
These changes come just a month before the Royal Family are scheduled to host their first state visit following the death of the Queen.
The King and the Queen Consort will soon be welcoming South African president, Cyril Ramaphosa, and first lady Dr Tshepo Motsepe to Buckingham Palace.
The upcoming event will be the first time in over 70 years that a King of England has hosted a state visit, and is scheduled to take place on November 22 to 24.