"On this day, seven years ago. I remember this like it was yesterday. One of the most meaningful and proudest days of my life," Stewart wrote.
 

View this post on Instagram

 
Stewart's adoring fanbase were quick to join the legendary singer in reflecting on the momentous day with many declaring that the honour bestowed upon Stewart was "well deserved".
"Well deserved Sir Roderick," one fan wrote.
"We saw you the evening after in Brighton at your concert. You were so chuffed, as we, your fans were for you."
"So deserved. You've kept us rocking for decades upon decades. Seen ya in Nashville TN in 1988. Those satin pants are unforgettable."
"You are The Best. God bless your Life."
"Well deserverd. You are my youth, and still one of my favorites," another commented.
"And, as ever you're even better dressed than Prince William."
If being honoured with knighthood ranks among the most cherished moments in Stewart's life, then the recent addition of his grandchildren must certainly hold a special place on that list as well.
Stewart recently had the pleasure of meeting his two grandchildren for the first time, sharing the heartwarming moment with his fans on his Instagram page with a series of touching photos of his first meeting with little Louie and Otis.
In one photo, a beaming Stewart cradled little Louie in his arms, who is wearing a blue onesie. In a second photo, a still-smiling Stewart holds a sleeping Otis in his arms.
'Happy Grandad," Stewart captioned the image.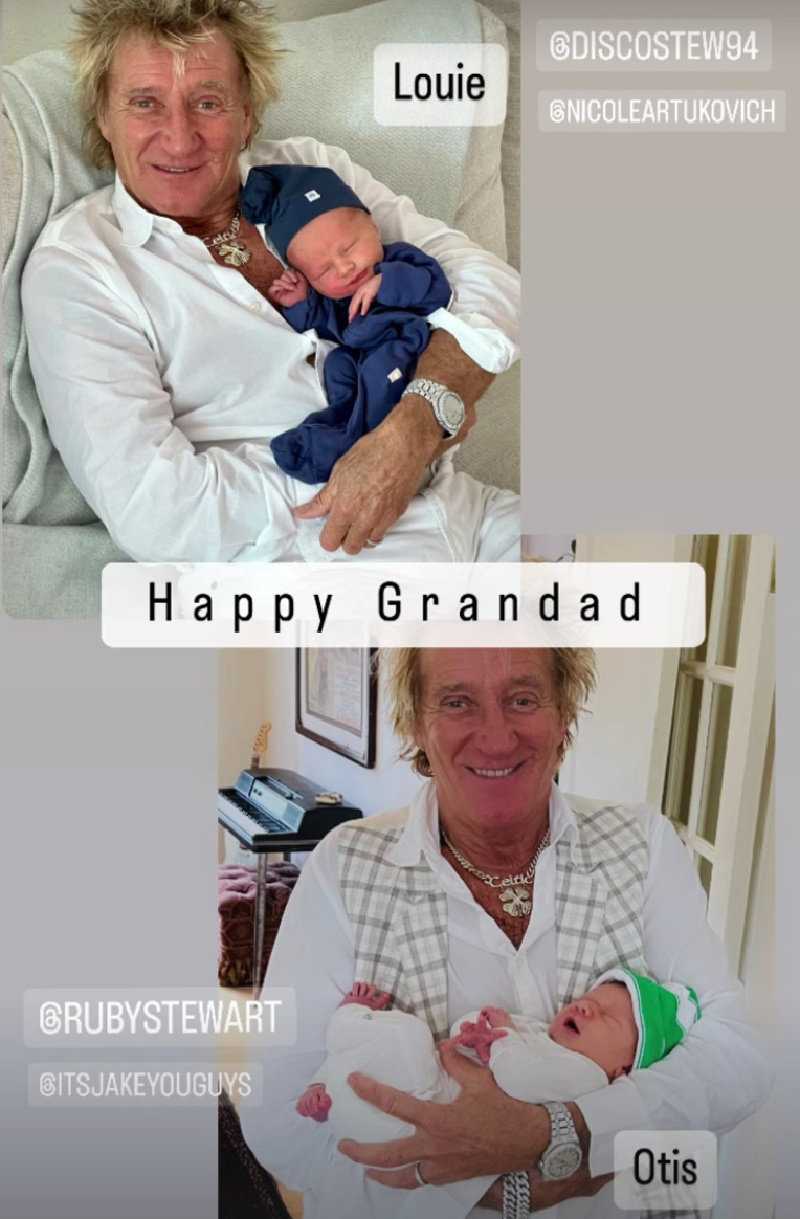 The Stewart clan was no doubt overjoyed when daughter Ruby welcomed her son Otis on Tuesday, May 9 but the good news didn't end there with Stewart's son Liam also welcoming his son Louie only days later on Friday, May 12.