"My mother, she'd be driving along singing at the top of her voice. We'd even get the policeman in the car: he'd occasionally be singing along as well. We'd be singing and listening to the music right the way up to the gates at school where they dropped you off."
William, 39, who was 15 when the Princess of Wales died in 1997, made the intimate recording in February this year during the extended UK lockdown. Royal sources said the prince had approached Apple after being "really impressed" by previous episodes featuring Dolly Parton and Jane Fonda, the Times reported.
The doting father of three reveals other charming glimpses into his "off-duty" family life with wife Kate in Norfolk in the podcast.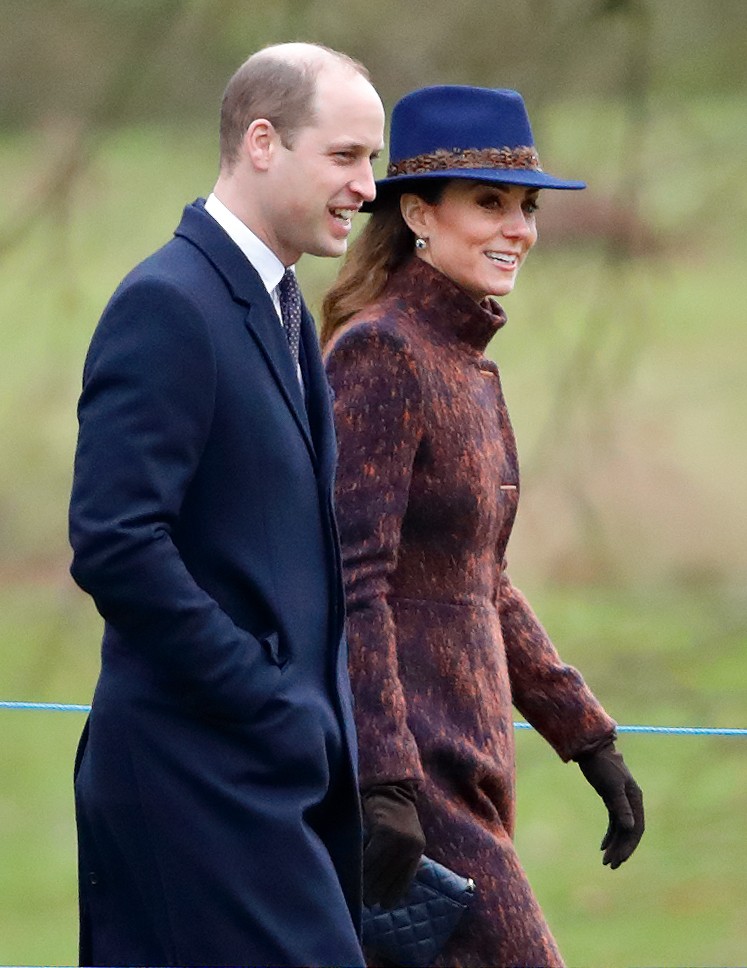 He says that children, Prince George, 8, Princess Charlotte, 6, and Prince Louis, 3, have "already inherited my family's love of music", and that mornings in the Cambridge household are filled with "dancing and discord".
"Most mornings there's a massive fight between Charlotte and George as to what song is played in the morning," confessed Prince William, with Waka Waka by Shakira a current favourite.
"There's a lot of hip movements going along, a lot of dressing-up. Charlotte particularly is running around the kitchen in her dresses and ballet stuff. She gets completely crazy, with Louis following her around trying to do the same thing." It's a really happy moment where the children just enjoy dancing, messing around and singing."
Prince William is also sure to delight royal fans with his humorous recount of following pop star Taylor Swift up onto stage "like a puppy" to sing along to Livin' on a Prayer with her and Jon Bon Jovi at a 2013 fundraising gala for the homelessness charity Centrepoint, despite not knowing the words.
"I'm sat next to Taylor Swift … and she turns to me, she puts her hand on my arm, looks me in the eye and says, 'Come on, William, let's go and sing.'
"To this day I still do not know what came over me. But, frankly, if Taylor Swift looks you in the eye, touches your arm and says, 'Come with me' … I got up, like a puppy, and went, 'Yeah, OK. That seems like a great idea, I'll follow you.'
"I walked up on stage in a trance and then halfway through Bon Jovi's Livin' on a Prayer song, I wake up and I'm thinking to myself, 'Am I standing on a stage singing Livin' on a Prayer, when I don't even know the words?'
"The Centre Point young guys and girls are all there loving it and cheering away, so I thought, 'If they're enjoying it, then the night is for them, so sod it — I can't be the doofus who is going to ruin it for everyone.' And so I desperately try and remember some of the words and sing as hard as I can. Beneath my black tie there was a lot of sweating going on."
As he walks past Sandringham House, St Mary Magdalene Church, and his home, Anmer Hall, the young royal also expresses his great love for the Sandringham estate where the royal family gathers each year for Christmas.
"We spend as much time as we can here. It's very special, very peaceful. We feel very, very lucky to be out in the countryside. We've got the pond here with the ducks and the geese on. It's a fantastic place to be."
Apple has made a five-figure donation to mental health and suicide prevention charities chosen by William — Shout, Crisis Text Line in America and Lifeline in Australia.