McGrady said the children even enjoy their Christmas festive feast with their nannies instead of their parents.
And this has been the status quo for many royal generations.
"The children always ate in the nursery until they were old enough to conduct themselves properly at the dining table," McGrady added,
He said it was the nannies' job to "educate" the young royals' palates.
"The royal nursery wasn't just for educating the minds of the young royals but educating their palates, too," McGrady said.
"(The) nanny always had control of the menu and made sure they ate balanced meals that included not only lots of healthy vegetables but introduced them to new grown-up dishes, too."
McGrady, who also cooked for Princes William and Harry confessed it was tricky getting healthy food into the young royals. He said bribery and disguising vegetables in their favourite foods was the order of the day to ensure a healthy, balanced diet.
Despite still not receiving the nod for the more prestigious palace functions, the young royals are getting out and about with their parents more often these days as they get older.
Prince George recently celebrated his 10th birthday with the release of an official portrait of the young royal. Fans were quick to draw a comparison between him and his famous dad. He has been seen alongside both his parents at various rugby and football matches.
Princess Charlotte, now eight, made a much-talked-about appearance alongside her poised mum at the Commonwealth Games last year. The adorable princess dutifully participated in the royal engagement, shaking hands and mounting Team England's medals. However, it was her candid expressions and enthusiasm as she watched the games that won over the hearts of sports fans and royal watchers alike.
As for young Prince Louis aged five, he made an appearance at this year's Trooping the Colour ceremony where his antics once again stole the show. His cheeky side was out for all to see as he pulled faces, held his nose and spiritedly imitated the aircraft flypast on the balcony of Buckingham Palace.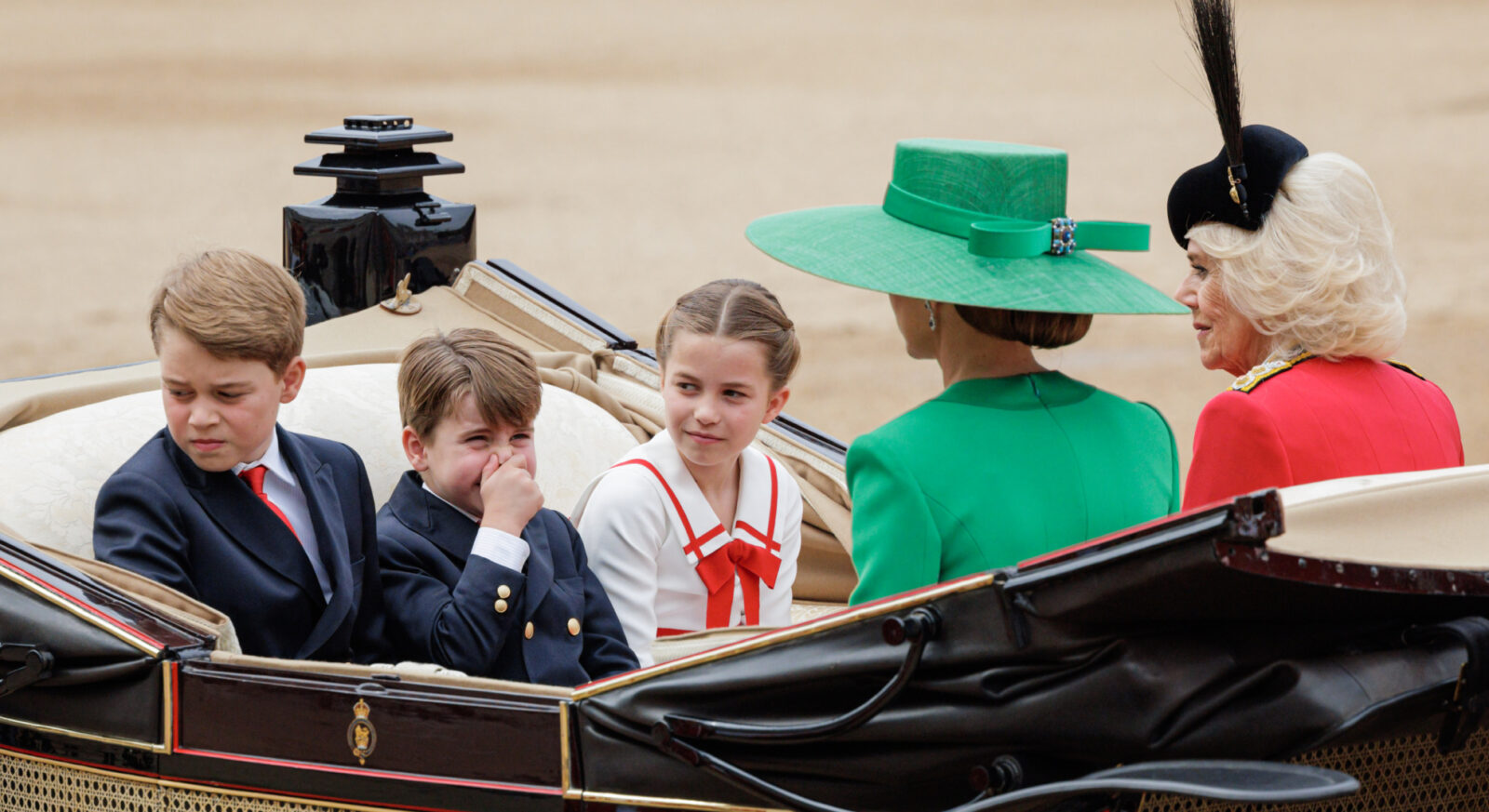 Needless to say, the youngest Prince's first official dinner invite may take slightly longer than his older siblings.