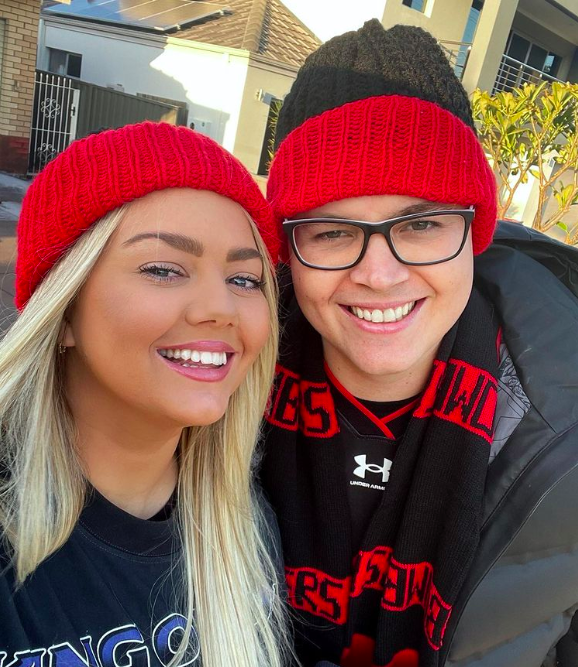 According to Ruffo, before being diagnosed with brain cancer, his primary focus was his singing career and his long-time girlfriend Tahnee Sims.
"There's something about nearly dying that puts things in perspective for you… Up until that point, the only real things that had mattered in my life, in no particular order, were performing, recording music, acting, Tahnee, family and partying with friends," he explained.
Since his shock diagnosis, Sims has been a constant pillar of support for her boyfriend, with Ruffo confessing in interviews he believes his girlfriend's insistence that he go get a check-up at the hospital for his recurring migraines saved his life. 
"We've been through so much together now. The longer we stay together, the stronger the bond," he said. 
 

View this post on Instagram

 
The release of Ruffo's memoir comes shortly after the young entertainer shared that it has been five years since he was first diagnosed with brain cancer.
Ruffo was first diagnosed with brain cancer back in 2017 when what he believed to be a migraine turned out to be a very serious brain tumour.
Doctors had removed a fist-size tumour from his brain, which may have been growing for up to 10 years.
"The doctor said, 'If you didn't come in [to the hospital], you would have gone to sleep and you would have been dead'," Ruffo said at the time.
After successfully removing the tumour in 2017, fans were hit with devasting news three years later in 2020 when Ruffo penned a heartbreaking post announcing his brain cancer had returned.
Since then, Ruffo has regularly updated fans via social media, giving them insights on his second bout with brain cancer.
The actor has since appeared in good spirits as he continued to undergo treatments, thanking his fans and his girlfriend for their endless support.