"Jam is for spreading, cream – and it's got to be clotted cream – is the dollop. It's the crown.
"If you do it the other way, I genuinely find it offensive! I just do. I've got into a bit of a Twitter war with certain people about it."
Now The Vicar of Dibley star has weighed in, yet again, on the contentious issue after replying to a post on social media regarding the proper way to serve scones.
"Stop it. #jamfirstnoexceptions," she wrote.
 

View this post on Instagram

 
The comments section was soon flooded with opinions from fans on either side of the great scone debate, each arguing passionately for their preferred method of serving these delectable treats.
"Nooooo…cream 1st..get more on," one fan stressed.
"Butter then jam then cream," another proposed.
"Has to be jam first. Jam on cream is too messy."
"Defo jam first, others who do so in reverse are so uncouth!"
"Cream first obviously, as you would put butter first if making a jam sandwich."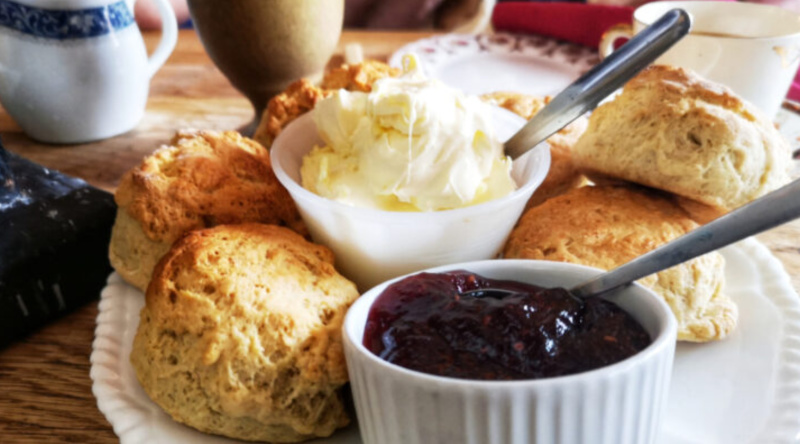 In addition to French, President of the NSW Country Women's Association (CWA) Joy Beames recently added her two cents on the secret to perfecting the delightful snack, after years of preparing baked goods to raise money for the community.
"There is a trick to hot scones," she told AAP.
"When they're just out of the oven, people make the mistake of cutting them. Don't do that, you break it instead.
"When you break it you release the steam but if you cut it you seal the steam in and the scone goes soggy."
Beames also courted controversy when she weighed in on the heated debate surrounding the correct serving order of jam and cream on a scone.
She explained that if the cream one is using is hard and thick then it is to be spread first. However, when the cream is whipped the jam should be spread first.