"That disappears around your mid-30s. I just get roles of visiting role, a cameo role, the ex-wife, or even the grandmother. To be at the centre of it, creatively it gives you much more of a hold.
"A character that's explored more thoroughly because you have more faces, contradictions that are natural in people. You feel like a three-dimensional character, not just a two-dimensional one that serves its purpose."
Two very different worlds collide when the tightly wound yet warm Englishwoman Joan Kirkhope, played by Scacchi, who is seeking answers to her husband's mysterious death meets the ruggedly charming Jack Darby played by Bryan Brown. Their chance encounter sees the odd couple drawn into a series of unexpected mysteries where danger and secrets lurk around every corner.
The drama series draws the two leads into a world of mystery set against the backdrop of Australia's lush hinterlands to small communities in the Outback but the biggest mystery for the unlikely duo is figuring each other out.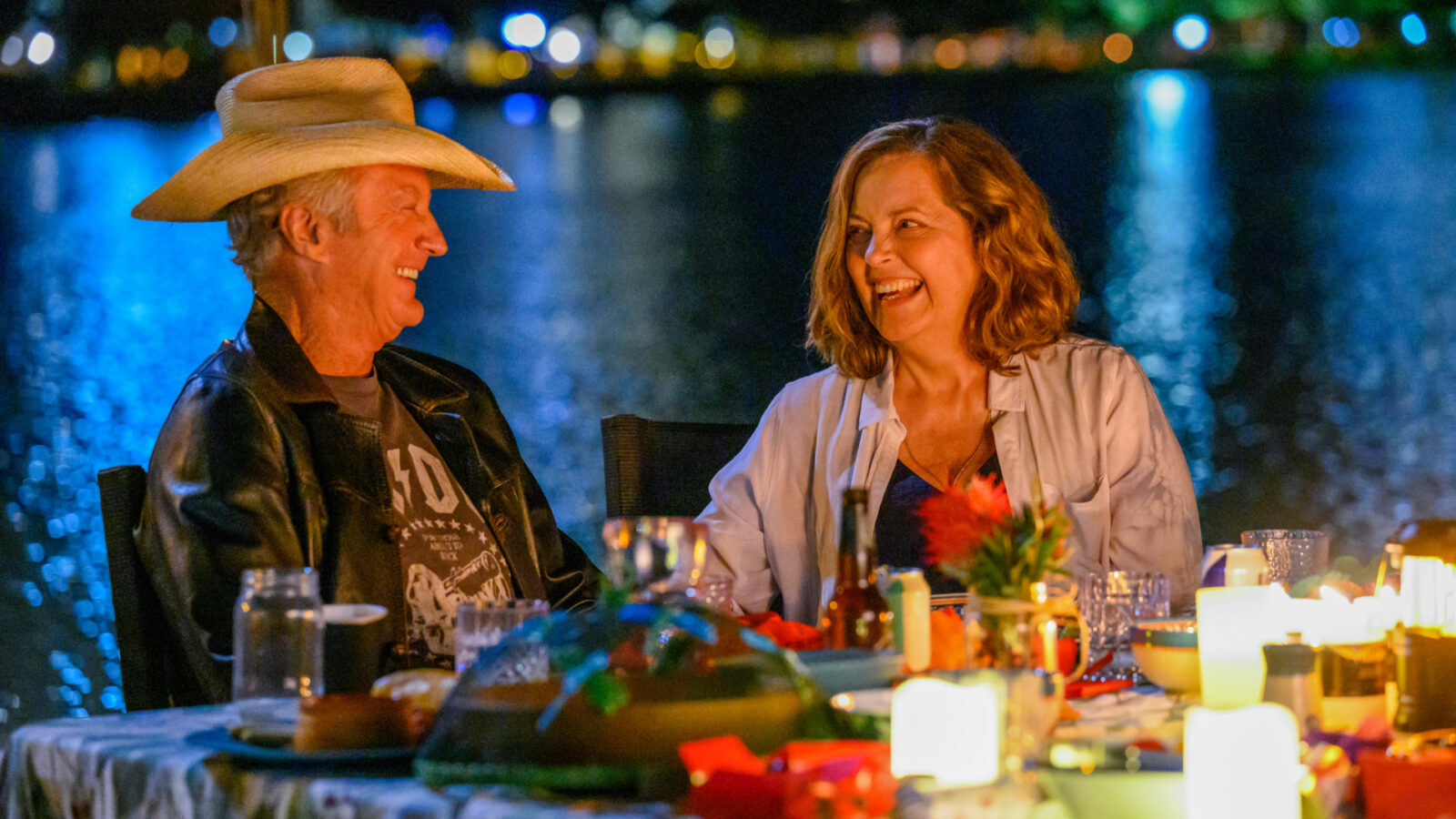 Although Scacchi had the opportunity to see some "amazing things" while on location for the shoot and was able to visit "so many spectacular places", it was the chance to buck the trend of the stereotypical  "older woman" role that really excited her.
"Particularly when it comes to how we look at older women there can be a general flattening out of the three dimensions into two dimensions. I think we all do it to some degree, simply the fact that we are looking older we are cast in older roles but the fact that in real life people age because the years go by," she said.
"We age and we see the outer signs of ageing or even the behavioural signs of ageing but inside we feel like the same person and we feel just the same about the highs and lows, the silliness, the sadness, the surprise, the excitement.
"You go through different stages in life but your core is still the same one and yet even the actor approaching the role can find themselves thinking  'oh yes in this I'm going to be required to be this type of person' and it narrows the possibilities of who that person is and so the old person just keeps getting condensed, the woman in her 60s keeps getting simplified into the simple immediately recognisable idea of a woman in their 60s.
"So to play a role where you have enough scenes and enough moments and enough moods, enough challenges, enough torment and experience, adventure and different situations where you can respond and react in ways that are true to the person but they express all sorts of different feelings and facets of that character."
Despite Scacchi and Brown's characters being at odds with each other for most of the series, in reality, the pair "got on so well", having worked together previously on Brown's 2019 film Palm Beach.
"We know each other well, he's got a great sense of humour," Scacchi said.
"We can shift from joshing to being serious, I really like him and I respect his work and he's very respectful towards me. It's a very easy relationship. A grown-up relationship but we are like a pair of kids together and that keeps us buoyant and makes the work very enjoyable."
Scacchi also revealed that Brown requested Scacchi personally for the role of Joan.
"The idea came from him and I felt so chuffed, he asked for me, it's rare that you can get that one actor that will request to work with another. He picked me because we had got on so well on Palm Beach," she said.
Scacchi's character in Darby and Joan embraces the grey nomad lifestyle in a desperate quest to solve the mystery of her husband's death, and like her character, Scacchi is "a camper from way back" and enjoys nothing more "than being in a natural environment" before revealing how she took to the road during the Covid-19 lockdowns.
"I spent the lockdown in London, and my partner and I moved down to Sussex to a woodland where I have a tiny house," she said.
"We call it a shepherd hut so we took to the shepherd hut and spent 10 months living in there.
"Absolutely loved it. A wonderful way to spend all those otherwise empty and anxious months."
Darby and Joan premiered on Monday, August 8 on Acorn TV with two episodes to premiere weekly on Mondays through August 29.