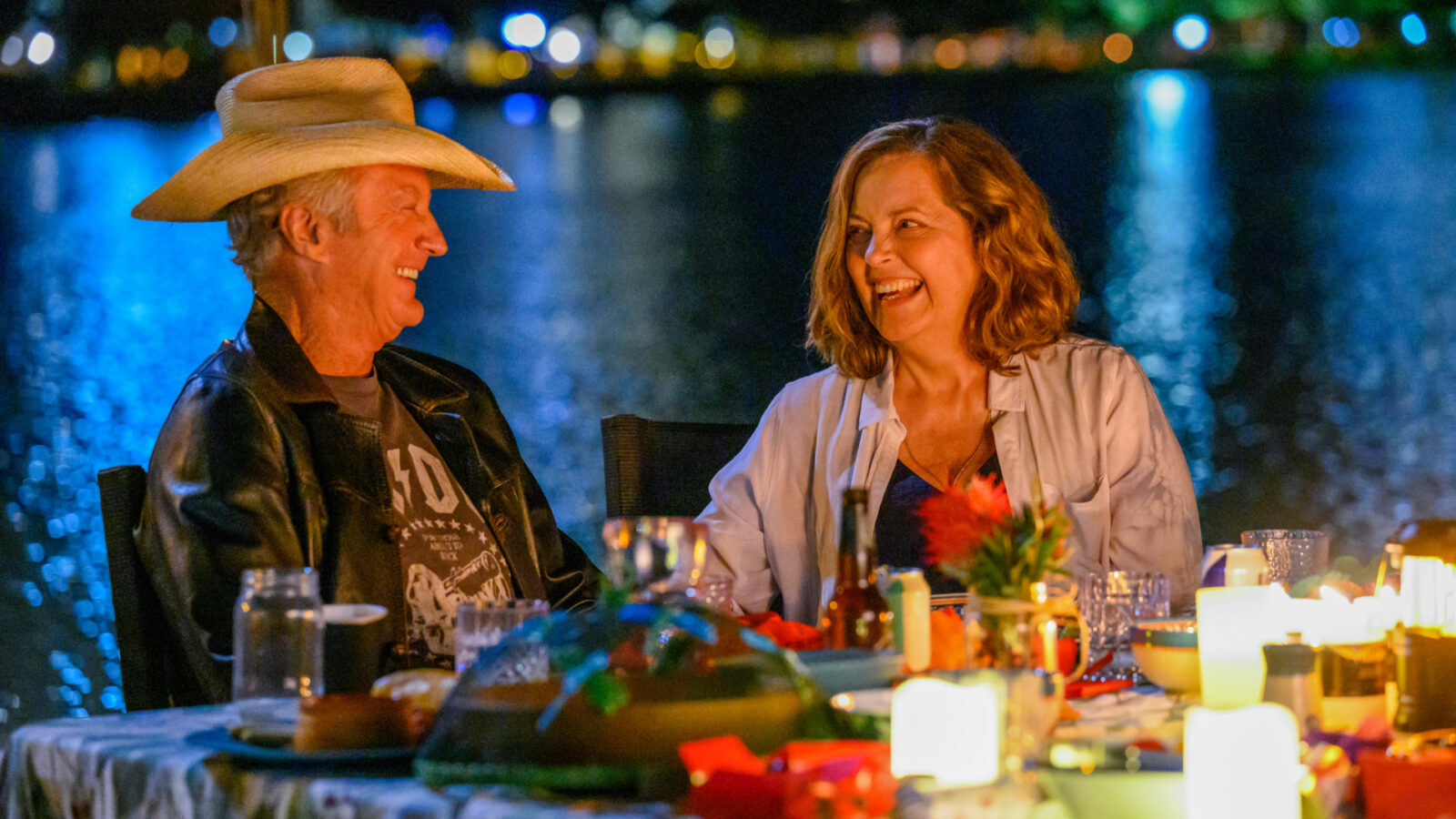 Starts at 60 sat down with Bryan Brown earlier this year to discuss his latest role as Jack Darby, what drew him to the role, and his enthusiasm for playing characters his own age.
The drama series draws the two leads into a world of mystery set against the backdrop of Australia's lush hinterlands to small communities in the Outback but the biggest mystery for the unlikely duo is figuring each other out. This odd couple dynamic intrigued Brown who liked the idea of "two completely different worlds having to journey together".
"He's an ex-cop with a couple of problems who doesn't want to know the world anymore, they bump into each other and have to share a car for 8 episodes, I thought that's a pretty good idea, I like that, I was initially taken by that whole idea," he said.
Despite Brown and Scacchi's characters being at odds with each other for most of the series, in reality, the pair are "very comfortable" with each other, having worked together previously on Brown's 2019 film Palm Beach.
"I think having done Palm Beach together has helped us I guess we just trust each other," he said.
"I feel very comfortable with Greta, that allows the two characters to be very relaxed with each other and its one of thos things you cant put your finger on.
"There's a natural ease that's probably good for the show."
From his role as ruthless gangster Pando in Two Hands to an outback cop in Cactus and retired criminal Lennie Cahill in Old School to then turning his hand to crime writing with his book Sweet Jimmy, Brown is all too familiar with the crime and mystery genre which played a part in his decision to hit the road for Darby and Joan.
"The idea of mystery is quite interesting over eight hours," he said.
"The fact that the guys an ex-cop, they live a life that's very different from the rest of us, they touch on things that are pretty bleak and dark. They see life in a very different way, they touch on life and death in a very different way to the rest of us. I'm always fascinated by how they are able to put it to the back of their minds.
"I like playing cops they're they're very pragmatic and take it all in before they say anything, I like those sorts of characters. Putting that with a character who is English and loves a chat, you've got two complete opposites there having to deal with each other."
As much as Brown may enjoy bringing grizzled detectives and cunning criminals to life, Brown admits that as he gets older he relishes the opportunity to portray characters his own age and tell stories about "the things that you deal" with in later life.
"As I get older I'm able to play older characters, we all think we know everything about life by the time we are 40 but by the time we get to 70 you realise you know nothing about life, you just might be a bit wiser about now knowing things," he admits.
"I quite like the opportunity to play characters who are around the age group that I am because I understand them, being able to play blokes my age and the things that you deal with at this stage.
"You're dealing with life and death in a while different than you're at 40 so I like the opportunity to play people my own age."
Brown has taken on another role recently, that of grandfather after his daughter Matilda gave birth to Zan in 2019 and Anouk in February 2021. When Starts at 60 spoke with Brown earlier this year, the lockdowns brought on by the pandemic were in full force, and although Brown was unable to be with his grandkids at the time, he conveyed that he was "very much looking forward to grabbing them and having a muck about".
"Well I've been away from my grandkids for 17 weeks so they have grown enormously as little ones do at that time," he said.
"The second one is a little baby now and crawling all over the floor and I just watched her standing up and beating on the glass door yesterday.
"I realise I don't want to see them grow up too much more before I can get a handful of them."
Darby and Joan premiered on Monday, August 8 on Acorn TV with two episodes to premiere weekly on Mondays through August 29.