"Catherine has been hurt and insulted by things that Harry and Meghan have said, but she and William are a very strong team, and I suspect that, together, they've come to the conclusion that the rift with Harry cannot be fixed in the foreseeable future," Bond said.
Bond went on to suggest that the Prince and Princess of Wales have firmly decided to forego any possibility of repairing their relationship with Harry and Meghan, having closed their minds to the notion.
Bond also highlighted William and Catherine's friendship within their marriage, emphasising that they have consistently provided significant support for one another.
"The marriage is founded on an enduring friendship and I'm sure William has called on the strength of that friendship to help him come to terms with the loss of his wingman, his brother," Bond explained.
The ongoing tension between the two couples stems from the bombshell interview Harry and Meghan gave to Oprah Winfrey in March 2021. In the interview, the Sussexes made shocking allegations of racism within the Royal Family and accused some members of not offering support during their struggles. These revelations shook the Monarchy to its core and had a profound impact on relations within the family.
They added further fuel to the fire with a Netflix documentary where they laid bare their grievances which included being unable to contend with relentless media scrutiny and the lack of support from other members of the royal camp.
Although there have been brief moments of public unity at official events, the rift remains largely unresolved.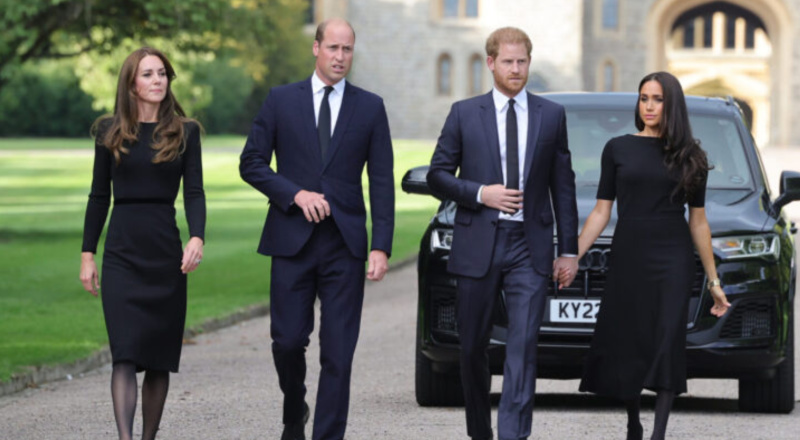 The divide between Prince Harry and The Firm became glaringly apparent when the Royal Family refused to publicly acknowledge his 39th birthday recently.
Unlike previous years when the Royal Family would publicly acknowledge birthdays via their social media accounts, this time, there was a noticeable absence of well-wishes from senior royals, leaving Prince Harry's birthday unacknowledged.
While the Royal Family failed to acknowledge his birthday, those in attendance for the sixth edition of his Invictus Games made a point to celebrate Harry's big day, the crowd singing Happy Birthday to him. Prince Harry loved the song and gave a thumbs-up, while Meghan beamed as she sat beside him.