Whether you're starting from scratch or simply looking to brush up on your digital know-how, Starts at 60 has made this guide to help you become a tech savvy senior in no time!
Overcoming the computer jitters
For some seniors, the constantly evolving world of technology can be intimidating and even a little scary. Just when you feel like you've grasped the latest trend or gadget, a new learning curve appears!
Despite its overwhelming nature, technology can be incredibly helpful and beneficial.
Here are five approaches to overcoming your fear of technology
1) Take a Class
Explore options for technology classes designed specifically for seniors at your local library or senior centre. If such classes aren't available, expressing your interest can help kickstart a local learning program.
2) Ask a friend or relative
Seek assistance from your tech savvy children, grandchildren, or trusted friends. You'll be surprised by how willing they are to help you learn. Receiving tips from someone you're already comfortable with can reduce the intimidation factor and serve as an excellent starting point for improving your skills.
3) Seek specific skills
Focus on acquiring skills that directly impact your life in a positive way. Identify the technologies that align with your interests and hobbies. For instance, if you enjoy watching movies, explore devices like Roku or Apple TV that allow easy streaming. Tailoring your learning to your specific needs makes the possibilities seem less daunting.
4) Don't be afraid to self teach
Embrace a hands-on approach and explore new devices or applications on your own. Many technologies are intuitive, and you might surprise yourself with how much you can figure out. Remember, most devices are more resilient than you might think.
5) Be open to new possibilities
You don't need to become a technology expert to benefit from it. Even a basic understanding can go a long way. By learning to access resources like Google and YouTube, you gain the ability to find answers to nearly any question you may have.
Where to brush up on your tech skills
The Be Connected program is a collaboration between the eSafety Commissioner, Department of Social Services, and Good Things Foundation that allows older adults to boost their internet and digital device skills. Through their website, users can access numerous free online learning resources covering various topics like device setup, scam prevention, myGov usage, and cloud-based photo and document storage.
Tech Savvy Seniors aims to enhance digital inclusion, reduce social isolation, and improve access to online information and services for seniors. This training program provides instruction on various skills, like email usage, smartphones and tablets, social media, online shopping, internet banking, and cyber safety.
You can also find local help such as community partners in your area who offer training sessions and community support.
Senior friendly apps and services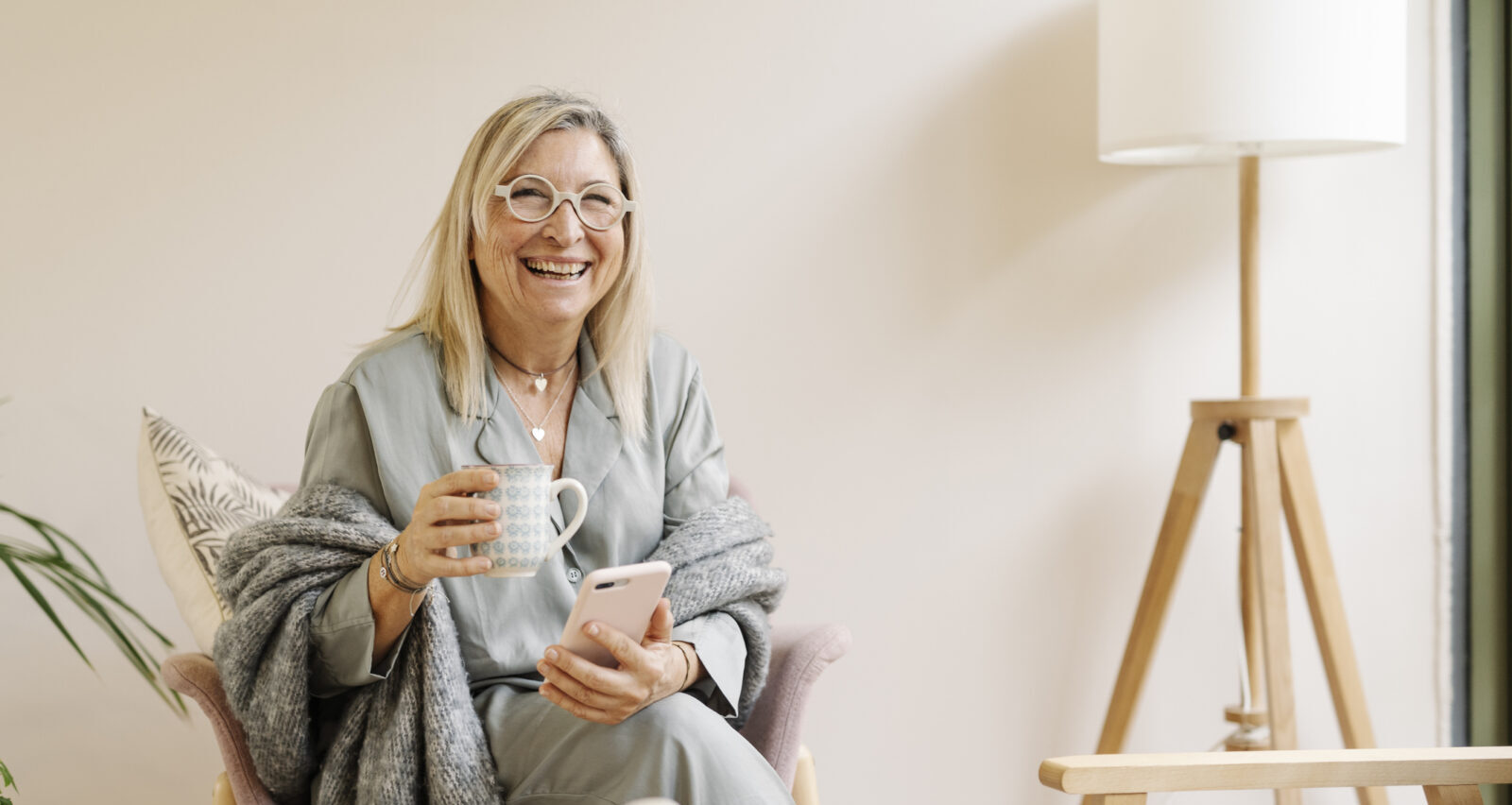 Health and safety apps
MedAdvisor
MedAdvisor is an Australian medication app that simplifies the management of your prescriptions. This app offers features such as medication reminders, dosage instructions, and information about your medications to help ensure their effective use.
By connecting with your pharmacy, MedAdvisor allows you to conveniently order new prescriptions through the app.
Emergency Plus
Emergency Plus is a GPS-enabled app created by Australia's 000 services, and it is available for free. In the event of an emergency, Emergency Plus ensures that the 000 services can easily locate you, regardless of your whereabouts.
Get Emergency Plus for iPhone.
Get Emergency Plus for Android.
Fun and entertainment apps
Libby, by OverDrive
Libby is an ebook and audiobook heaven! Local libraries worldwide provide access to millions of ebooks and audiobooks. With a library card and the Libby app, you can borrow and download them instantly, without any cost.
Lumosity
Lumosity is a brain-training app that aims to enhance your cognitive abilities through engaging games and activities. This app is a fun and effective way to stimulate your mind.
Spotify
Spotify is a music app where you can find almost any song ever recorded. It recommends playlists based on your music taste. Spotify also offers a wide range of fantastic podcasts to explore.
Practical
Public toilet finder
This app can be extremely useful! The National Public Toilet Finder shows nearly 20,000 public restrooms throughout Australia, which can be very convenient when you're on the go and need the toilet.
Get The National Public Toilet Finder app for iPhone.
Get The National Public Toilet Finder app for Android.
Online safety and security

Online scamming is a way that cyber-criminals use to gain access to your bank accounts, credit cards, personal information, email address books and more. Cyber-criminals target different age groups with different scenarios and for seniors especially, there is a huge risk associated with providing any financial details to anyone or any service online.
Starts at Sixty's top five cyber safety tips for over 60s
Rule 1: If a pop-up box appears on your screen and you are not 100 per cent sure it is related to the website you are on, DO NOT click on it. Press escape or look for a (usually) very tiny red cross to exit the window. This pop-up is likely to take you to an unrelated website and is using the host website to lure people in with a trusted connection.
Rule 2: If you receive an email from someone you do not know or the email address is not authentic (Note: The Australian Taxation Office and Australian banks do not communicate confidential information via email) delete it from your inbox immediately and then delete it from the trash.
Rule 3: Only ever enter your credit card details into websites you believe are 100 per cent authentic. To make a decision on the authenticity of a website, follow these three steps:
Look on the page for a link that says "See digital certificate" or something along those lines. Click on it and it should have information about the company and payment system.
Look in the address bar and make sure the link begins with https:// the S means you have a secure connection and no third-party websites can "hack" into the information.
See if a small padlock icon has appeared in the browser address bar. This is another indicator of a secure connection.
Rule 4: Never send any financial or personal information via email. No bank account details, no birth dates, no credit card details and no full names or addresses!
Rule 5: If you do encounter a problem or suspicious scenario while you are online, report it to the Australian police or government. By clicking here, you can lodge a complaint and report a scammer with the Australian Scam Watch program. This is crucial in helping shut cyber-criminals down and helping to create a clean online Australia.
Building your network
Becoming tech savvy seniors may sound fancy and unrealistic to some, but it's actually not as difficult as it may seem. The key is to approach it with an open mind and let go of any preconceived notions that technology is complicated or not meant for you.
While it's true that most of your lives were lived without today's modern gadgets, that doesn't mean you can't embrace technology now. Give it a chance and let it demonstrate its capabilities to improve your life.
One of the great benefits of technology is the ability to stay connected with loved ones and friends, regardless of your location. Whether you or they are at the grocery store, travelling abroad, or simply in the yard gardening, technology enables you to maintain those connections effortlessly.