"I wouldn't know a designer frock from another one, I really don't look at those things, I don't look at shoes and bags I look at people's faces. I'm not interested in what they're wearing. If they look great I'll tell them, it's not important to me and it never has been."
She added: "I'm very uncomfortable with that whole glamour thing because it's not who I am, it never has been, and I think it often perpetuates myths that women have unattainable goals to look this way. For all those shoots, it's not my clothing it's not my make-up, it's not my hair or my shoes, it takes a village! I think it's weird but there's obviously some things you have to do."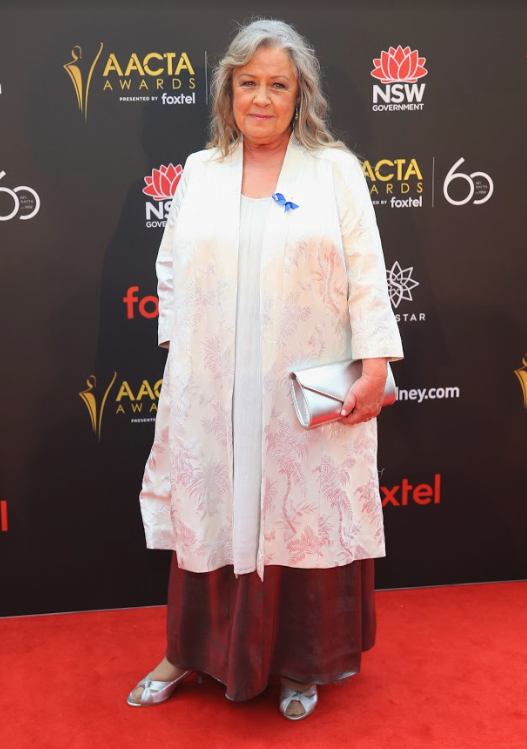 Thrifty fashion was hugely popular in the post-war 1950s, right through the '60s and '70s, and Noni said she herself has stuck to that approach ever since her university days.
"We waste such a lot, but I've always [recycled] right back to my university days… my mother was always very thrifty because money had to go a long way," she explained.
"And as an actor, money has to go a long way, in this country actors don't make a lot of money and so I find it fun to go to vintage shops and op shops.
"I also buy a lot of books in op shops, I think it's supporting a good cause. I very, very rarely go into a clothing store of any description, I find them very… there's nothing there to interest me!"
Noni has previously opened up to Starts at 60 on how her attitudes have changed after turning 60, revealing she no longer lets other people's opinions affect her.
Read more: 'There's no peace': Noni Hazlehurst on pain caused by deathbed confessions
"One of the few benefits of getting older is that you care less and less about what people think, that's been something of a revelation to me. I wish someone had told me when I was 25 that I actually had the right to have thoughts and opinions and express them," she said at the time.
https://www.instagram.com/p/Bhqjum2n9JJ/
However she admitted there are some negative aspects she's found with being over 60 – particularly when it comes to finding clothes she loves.
"I don't like walking down the streets and seeing a tubby old woman in the window and then thinking, 'Oh s**t! that's me!' I don't like that's it's so hard to buy clothes for women our age, or that we are dismissed – but that's not just older women, that's just women in general."
While she continues to keep busy, Noni maintained that she's still an "old hippy" and she likes to see more people embracing the simpler life.
"I think a lot of people are thinking they want a simpler life and that they don't want the big home, that they are happy with less. This is part of the cultural shift that needs to happen, we need to stop saying 'but more stuff" and to redefine what it is that makes for quality of life," she added at the time.
"I think it's very important we say, 'I don't want all this choice all the time. Why am I entitled to live this way when 60 million people are displaced around the world'?"
She is now starring as host of SBS show Every Family Has A Secret, uncovering Aussies' hidden, secret and often heartbreaking pasts. The show airs on Tuesday nights on SBS at 7.30pm or is now available on SBS On Demand.
Do you have a thrifty fashion sense? Do you prefer vintage and op shops to big retail stores?