Even when completing everyday motherly duties, Catherine looks sensational! The Duchess was snapped late last year dropping Prince George and Princess Charlotte off on their first day of the new school year, wearing a bright floral dress that caught everyone's attention.
The pink wrap dress looked perfect on Catherine with her brown locks flicking back in a very 1970s-inspired look. She finished the dress off with a black belt and navy heels to tie it all together.
Dressing the part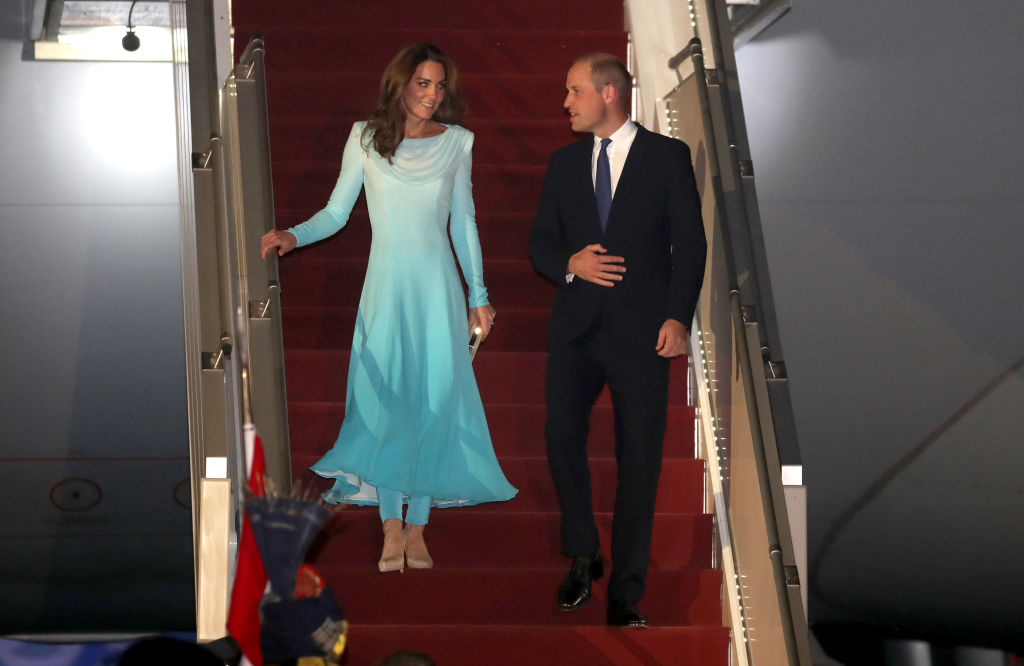 In 2019, the Duke and Duchess of Cambridge visited Pakistan on a royal tour. Upon arriving at Kur Khan airbase, Catherine stepped onto the tarmac in a stunning outfit that was sure to turn heads while still following protocols.
As it's custom for women in Pakistan to don loose clothing with long sleeves and long pants for modesty purposes, Catherine arrived in a long blue dress with matching ankle-length pants underneath for complete coverage. The vibrant blue gradient of the dress looked incredible on the Duchess and was the perfect outfit to kick off the tour!
Florals and face masks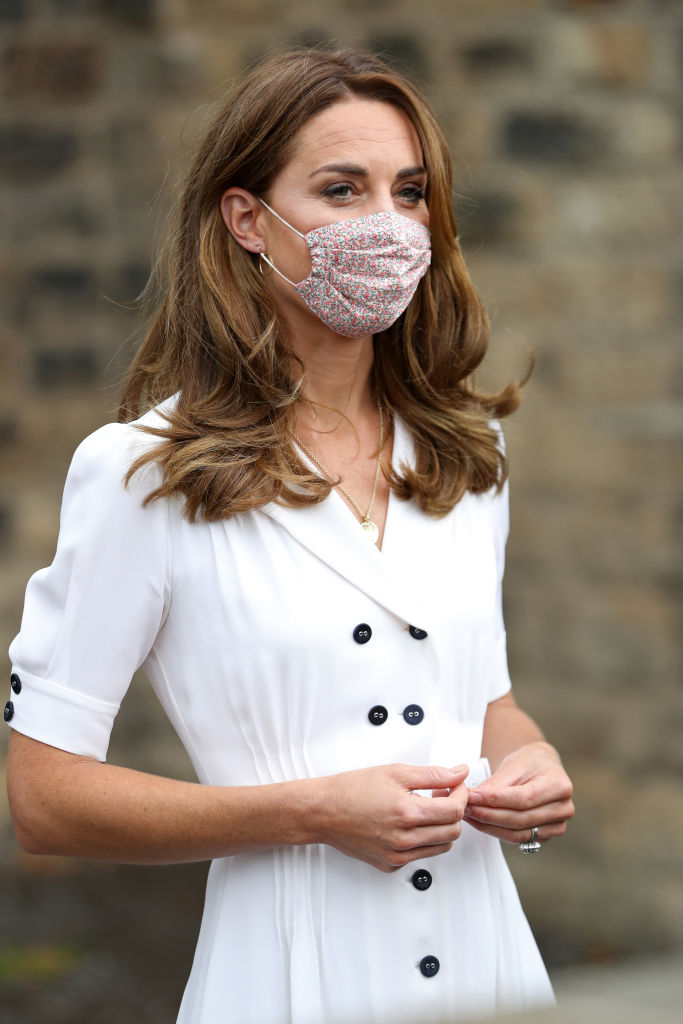 There's not much that can stop the royals from completing their duties – not even a pandemic. And since the Covid-19 crisis, there's been a new addition to Catherine's daily outfit – the face mask.
But of course, in true style-icon form, Catherine's sweet floral face covering is still a fun fashion statement that she tends to match with every outfit she wears.
Red carpet chic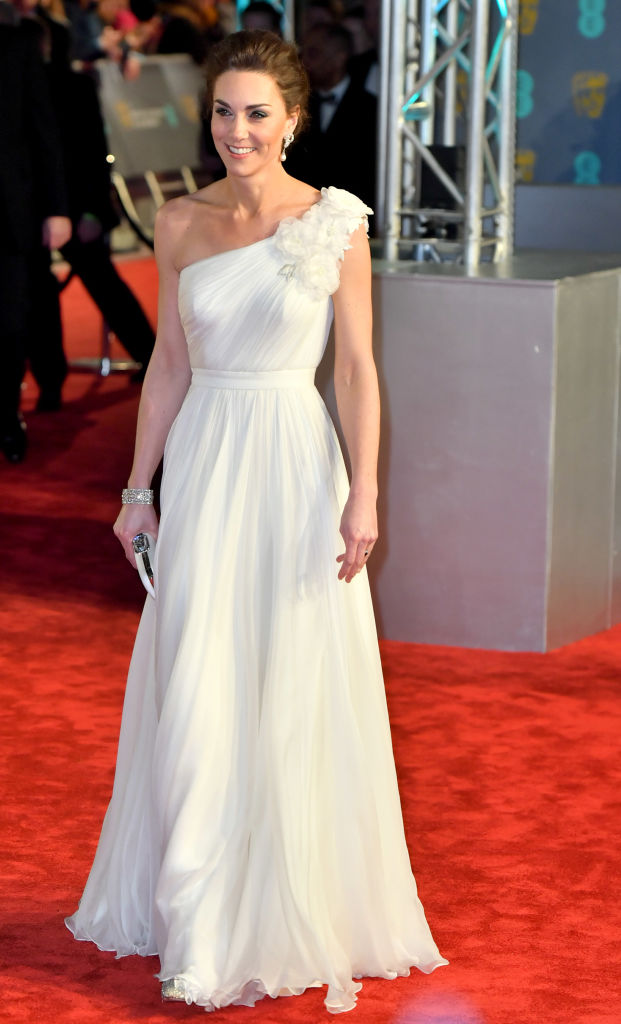 The red carpet is where Catherine gets to pull out the big guns in the fashion department with some of her most chic looks coming from one awards ceremony in particular – the BAFTAs. In 2019, the Duchess wowed onlookers in a stunning one-shouldered Grecian dress with asymmetrical flower embellishments that landed her on best-dressed lists around the world.
The outfit was finished off with a statement diamond bracelet, matching drop diamond-and-pearl earrings, and an elegant clutch.
Smart casual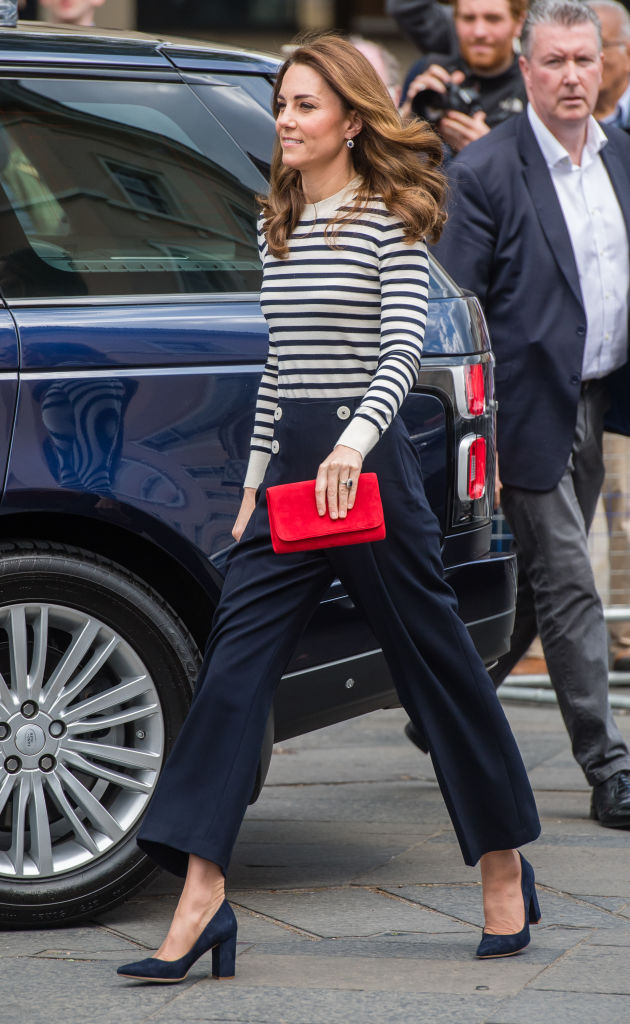 As a fashion jack-of-all-trades, Catherine not only consistently nails high-end looks but also the smart-casual outfits for less formal official engagements. This cool navy set with pants, heels and a pinstriped top looked was just the right mix of stylish and cool as she arrived at the King's Cup Regatta in 2019.
The wedding dress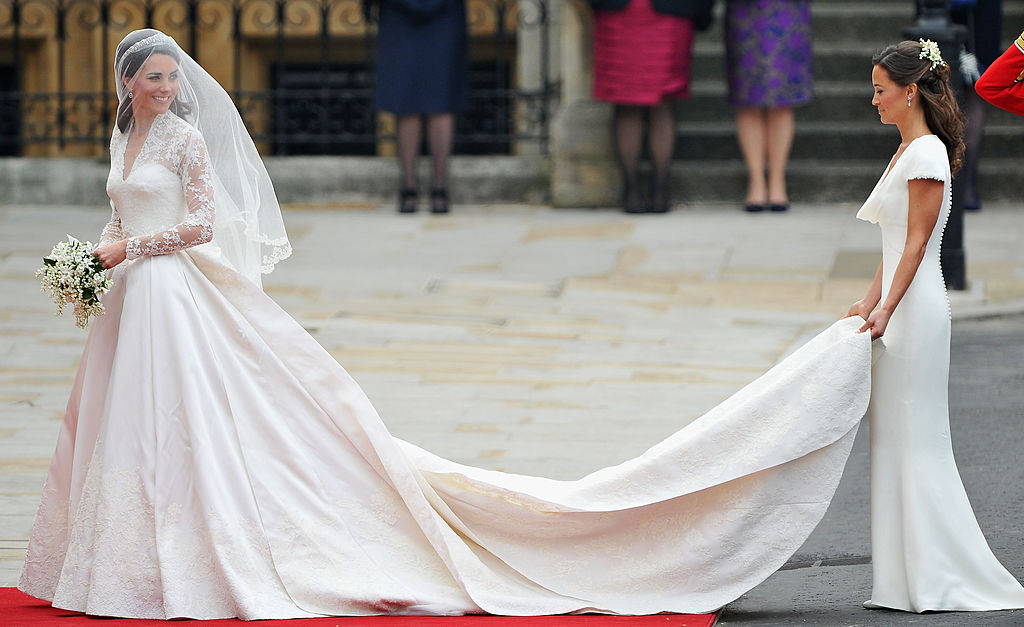 Of course, no list of Catherine's fashion efforts would be complete without her stunning Alexander McQueen wedding dress that was created in collaboration with designer Sarah Burton. The iconic dress was a nod to some of the most memorable royal wedding gowns of the past (see Grace Kelly's iconic dress), while embracing Catherine's status as a modern, young working woman.
The long-sleeved dress quickly kicked off a slew of replicas and dresses inspired by the gown, with brides all over the world planning a similar look. The Duchess had been stylish long before the wedding, but the famous dress definitely cemented her place as an icon in the fashion world forever.