The most eye-catching element of the outfit though was the vibrant blue, red and orange geometric pattern printed all over the fabric, which also featured floral prints showing leaves and delicate bunches of flowers. The subtle strokes of black in the design perfectly matched the actress' flat pumps, as she allowed her 1980s-style power suit to do all of the talking at the event.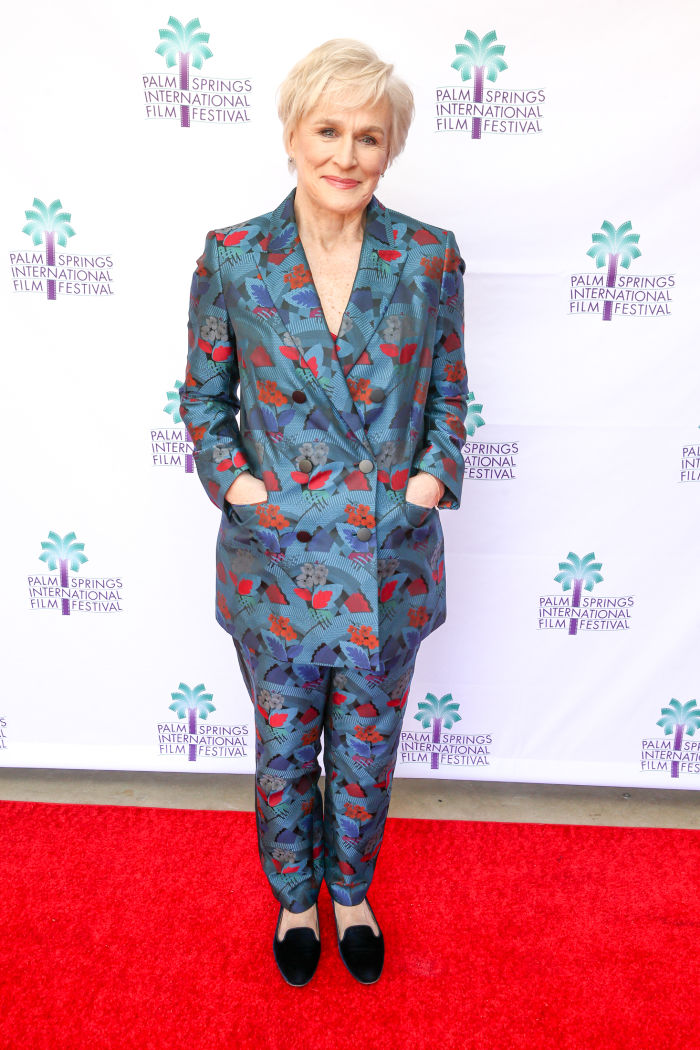 Earlier this week, Close received the highly coveted Icon Award, at the same film festival – marking the second award the screen star has received at the festival over the course of her career, taking home the Career Achievement Award back in 2011.
Close was granted the award for her critically acclaimed performance in movie The Wife. The talented actress played the role of Joan, who is married to novelist Joe, played by Jonathan Pryce.
The film follows her journey as she begins to question her life choices and the sacrifices she has made for her husband throughout their relationship.
She starred in the movie alongside her real-life daughter Annie Stark who plays the role of a younger Joan, in flashback scenes.
Read more: That's how it's done! Glenn Close oozes timeless elegance in chic jumpsuit.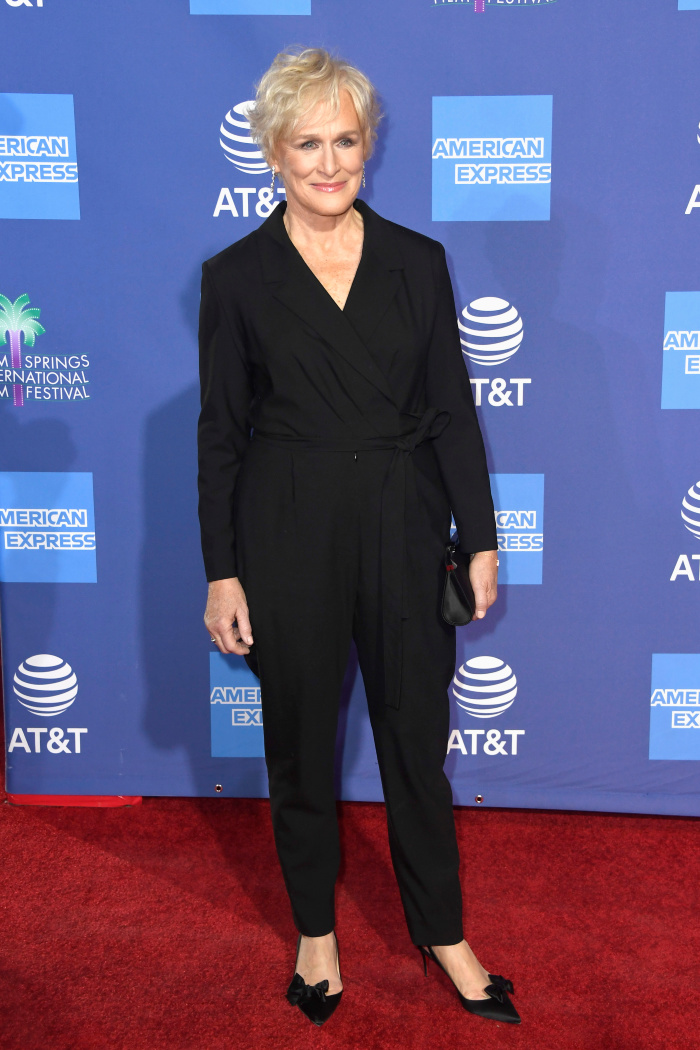 Prior to Friday's red carpet appearance, Close also stepped out at the event on Thursday wearing a far more understated black jumpsuit for the occasion.
With her short blonde locks styled in soft waves, the talented actress glowed in the timeless outfit as she entered the Palm Springs Convention Centre for the festival's annual Film Awards Gala.
What do you think of this outfit? Is it something that you would wear? What do you like to wear for special occasions?