This means the seemingly innocent message for her son is now calling him the c-word. It's certainly enough to make anyone blush.
Read more: Women's Weekly Birthday Cake Book author recalls most-loathed creation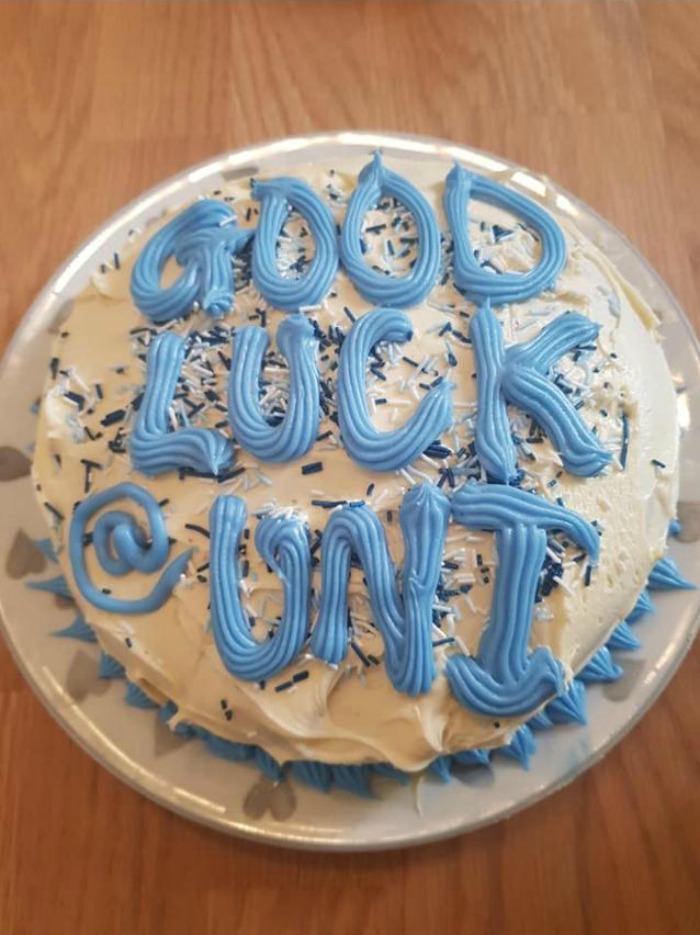 The photo was uploaded to internet forum Reddit by a friend of the family, but has since been shared widely across the internet.
"A friend made a cake for her son last week," the image was captioned.
Of course, others on Reddit had a field day making fun of the mother's unfortunate baking error.
One person joked: "One who's delight to see the little sh** finally leave after eighteen long years."
Another said: "Absolute gold – when your head says 'good luck @ uni', but your heart says 'get the f*** out of my house'."
A third added: "Now this is quality content. Maybe say thanks for the photo when they see you next Tuesday!"
It's not the first time an x-rated word or image has been misinterpreted in a cake masterpiece. Earlier this year, a bakery from Minnesota in the United States made headlines around the world when a photo of one of its quirky creations was shared on Facebook.
Read more: When baked goods go wrong: Customers see 'R-rated' image in cake
Nadia Cakes uploaded a photograph of a pink cake known as a geode rock cake to its Facebook page. Like many cakes and sweets these days that are intended to look like realistic objects, this creation was meant to look like a geode rock. With its pink appearance though, many thought the cake actually looked more like female genitals than rocks.
Instead of becoming a PR nightmare, the bakery got in on the joke, posting an array of sassy responses to the thousands of people who joked about the cake's controversial appearance.
Have you ever made a blunder when baking cakes for your family and friends? What do you think of these cake errors?