When baked goods go wrong: Customers see 'R-rated' image in cake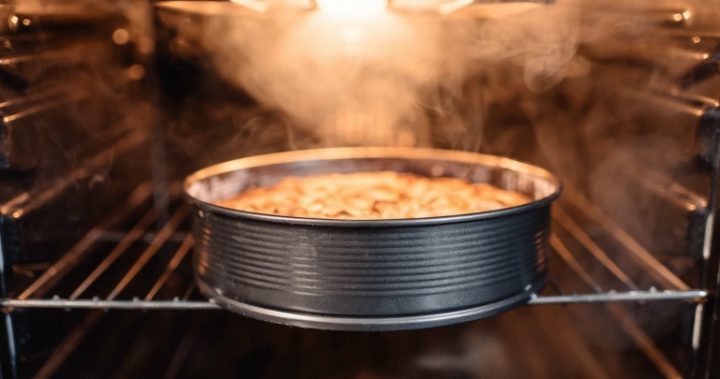 There are some tremendous cakes available these days that can resemble anything and everything imaginable. There is even an array of reality TV shows about keen bakers perfecting the very fine art of cake making.
One bakery from Minnesota in the United States has captured attention around the world though after their masterpiece become a viral hit when they shared a photo online late last month.
The pink cake, known as a geode rock cake, was a one-of-a-kind design that the store advertised online. "This beautiful geode rock cake is available NOW in Maple Grove," Nadia Cakes wrote on Facebook. "Only ONE! 4" round vanilla cake iced with vanilla buttercream. $65. Serves 6. Call to reserve over the phone before it's gone!"
Fans of geode rocks clearly saw the cake for what it was, however, many people pointed out that the cake looked somewhat like the private parts of a woman. Yes, you read that right. A bright-pink, glittery vagina.
The post quickly went viral, being shared more than 24,000 times with thousands of people leaving comments to say the cake looked more like genitals than crystals. One customer wrote: "I'm a midwife…that is a vulva plain and clear in my book. She has just vagazzled". Another person wrote: "I. AM. DYING. my niece asked if she could see. My sister in law was not happy when I asked if she wanted This cake for her birthday. She's 3," while a third added: "I want a vagina cake for my birthday".
Ad. Article continues below.
While a lot of businesses would go into panic mode at the awkward blunder, Nadia Cakes seemed to get in on the joke, posting an array of sassy responses to the thousands of comments that have been left on their Facebook page since the initial photo went viral.
One read: "Guys, have you seen the mad skills of our cake design team? If we made a vagina cake, you wouldn't be saying 'OMG, that cake is a vagina.' You'd be saying 'That vagina is a CAKE?!'"
Another said: "Well, it's official. Our customers are 50% rock enthusiasts and 50% perverts."
A further comment added: "Well, once again we've underestimated our customer's ability to see genitals in our baked goods. Let's put that cute mushroom cake we had planned in the 'do not make' file".
Ad. Article continues below.
It's fair to say the bakers will be choosing their subjects very carefully from now on! 
What did you see when you first looked at it? Did it give you a giggle or do people need to keep their mind out of the gutter?
Ad. Article continues below.
---
With Facebook removing news sites from your feeds we ask that you sign up for Starts at 60's emailers here. And to keep us on your wall, join some of our new Facebook groups and clubs:

News Junkies Club – Australia
News Junkies Club – USA 

See news on the change and links to all our other clubs and groups here.