Tea Tree Oil
If you're looking for a slightly friendlier solution for mould removal, tea tree oil could be it. Known for its healing and anti-bacterial properties, tea tree oil is a natural fungicide that, when mixed in a ratio of 1 teaspoon of oil to 1 cup of water, could both remove the mould and even prevent it from returning. The solution can be applied in the same way as hydrogen peroxide, using a spray bottle or towel to apply the solution to the affected area. It is recommended that you let the solution sit on the area for up to an hour before removing it to ensure the anti-bacterial properties can do their job of penetrating the mould. Again, using gloves, scrub the area with a scrubbing brush or toothbrush when the time period is up. Repeat the process if necessary. Tea tree oil is available for purchase from your local chemist for around $8 per 25ml so if you're ever looking for a quick, stress-free way to remove mould – this is it.
Vinegar or Lemon Juice
If you're less than enthused to head to the shops for a solution to your mould problem, the remedy could quite literally be lying in your fruit bowl or condiments cupboard. White vinegar and lemon juice are both great acidic substances for combatting mould in your home. They are also entirely safe and natural products if you were worried about the stronger stuff. If you're choosing between the two household substances though, vinegar is likely to be your best bet, given it has stronger antibacterial acidic properties and will give you a better chance at eradicating the mould for good. Use gloves and apply the liquid directly to the affected area with a spray bottle or soaked towel, no need to dilute. Let the solution dry before wiping it down with a damp towel and you should be on your way! If you choose the lemon route, squeeze a few lemons over the affected area, let sit for a few minutes, and wipe with a damp towel.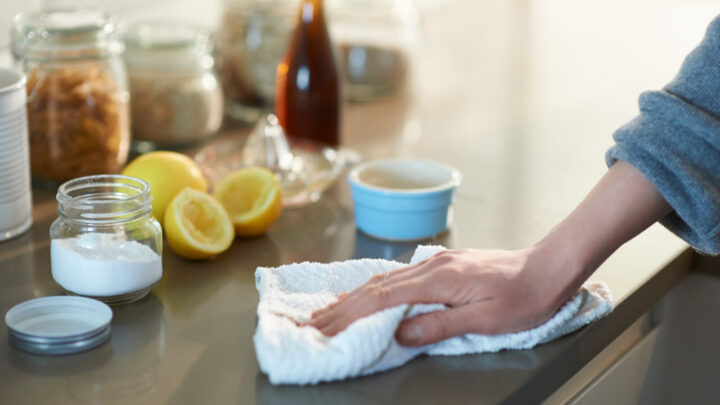 Grapefruit Seed Extract
Another natural remedy, grapefruit seed extract has all the property power you need to combat that nasty black mould. Regularly used as both an at-home health-care remedy and for cleaning purposes, grapefruit seed extract could be your best friend when it comes to eradicating mould, and the best part is, it directly penetrates the mould to ensure those nasty toxic spores don't return. Grapefruit oil consists of polyphenols and naringenin which are great substances for fighting bacteria on things like clothes and carpets and for other household antibacterial purposes including cleaning tables and other areas. It is recommended that you mix approximately 10 drops of grapefruit seed extract, around $20 and available at leading chemists, with a cup of water and use a spray bottle to distribute the solution onto the affected areas. Use gloves as usual and scrub the area after letting it sit for up to 10 mins. It is advised that you do not rinse the remaining solution residue after scrubbing, as leaving it will allow the extract to continue penetrating the mould, preventing it from returning.
Baking Soda
If you thought baking soda was just for baking those delicious sweet goods, then think again. The stuff is super safe and versatile and it's a great substance to use for absorbing mould and mildew, and the odours that can often protrude from affected areas. It is recommended that, as a first step, you create a paste by combing half water and half baking soda and then applying it to the affected area, allowing it to dry before removal. As a second step, and possibly the most important, mix a solution of 2 tablespoons of baking soda with 2 cups of water and transfer it into a spray bottle. Shake the liquid until properly combined and spray directly onto the affected area. This will ensure the mould is killed and ensure future growth is halted.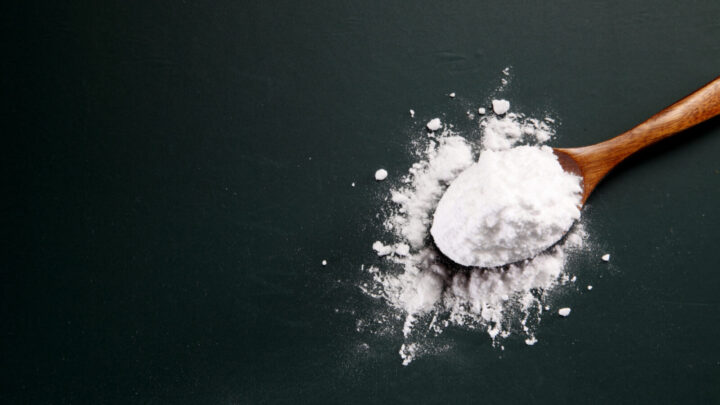 This article was originally published on May 28, 2022 and was updated on August 3, 2023.