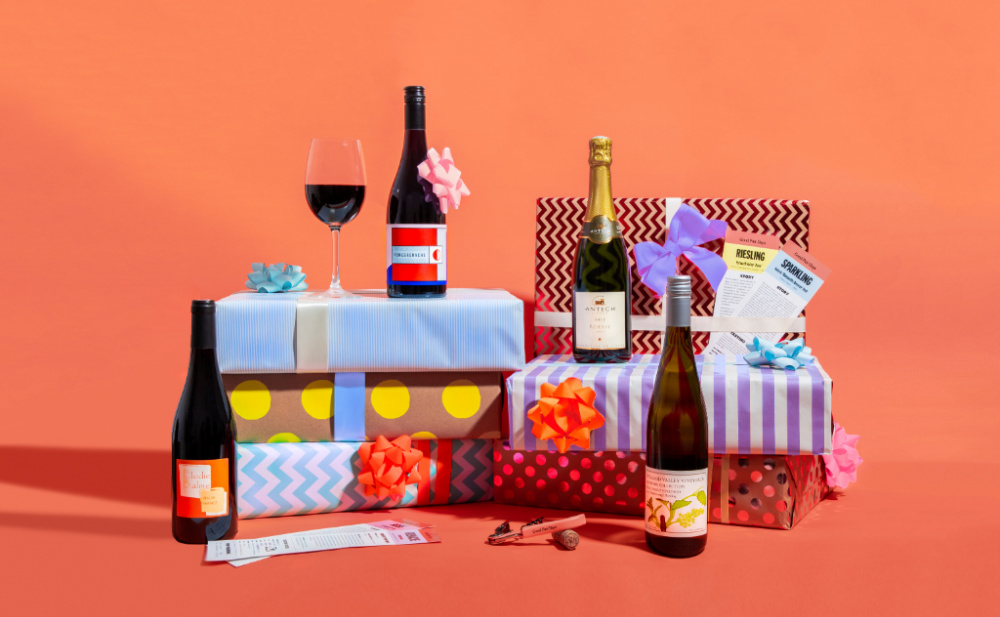 With this your loved one can create their own wine-tasting experience, trying wines they perhaps wouldn't have considered before, cooking up a feast that accompanies the wine perfectly and doing some imaginary adventuring by learning about the wine regions – which is as good as its going to get at present for oenophiles living in areas with limited travel permitted or who are self-isolating due to Covid-19.
Alternatively, you can choose to skip the quiz and send them a box directly, with instructions on how to rate the bottle they've been gifted, have them record their preferences and lock in their next batch. Or, you can print out the Good Pair Days gift card and instructions and give it to your loved one yourself.
What makes this experience that much more special is that the bottles your recipient received aren't found in your local bottle shop, so unless your friend is a real wine connoisseur, it's likely they won't have tried the wines sent to their door.
There's reds from the south of France, as well as Australia's top wine regions including Adelaide Hills and the Limestone Coast, whites from the Clare Valley, Margaret River and even Spain, sparkling wines from Italy and rose ranging from the famous Barossa Valley to Austria.
If that doesn't have you convinced this is a great gift solution, perhaps the plethora of outstanding reviews from happy Good Pair Days customers will. Many wine-loving Aussies have left five-star comments about not only the great wine they've consumed with thanks to the company, but the fantastic customer service as well.
"I first received a subscription as a gift from my friends and enjoyed it so much I've continued on this wine adventure with Good Pair Days," one happy drinker wrote. "I love the amount of flexibility offered with number of bottles, time between deliveries and the option to skip a month or two.
"The range is fantastic, it's so nice to see wines not just from Australia but all over the world. I've discovered so many new local and imported wines I hadn't come across before and look forward to exploring more in the future."
Another said: "I have always been a wine drinker but never knew exactly what I liked. Having someone else choose the wines for me based off my likes has been a great way to buy wine. And what could be better than having it delivered to your door? I would highly recommend everyone use Good Pair Days for the convenience as well as the outstanding service!".
A third added: "When I ordered my first box, I didn't think I would like the wines, let alone love them, but I was wrong! I took the short quiz and had four perfectly paired wines recommended then delivered to my door. [I] Loved having paired recipes and details of each wine included, it just made the whole experience more enjoyable. Cannot wait for next month to get my hands on more delicious wine!".
If this sounds like the perfect present for your loved one, click here to get on with your gifting!
IMPORTANT INFO We write about products and services we think you might like and may receive payment if you click on the links in this article or go on to make a purchase.