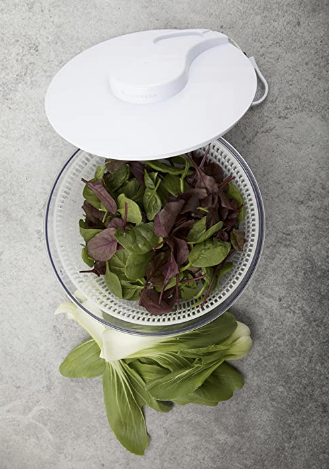 The Savannah Salad Spinner quickly and effectively dries all types of lettuce, greens, berries and herbs with the use of a simple retractable cord and it will cost you just $26.01 online. The handy device also doubles as a colander for rinsing and draining food, whilst the clear bowl can be used for storage and serving. Plus, it's dishwasher safe!
Vegetable spiraliser
While salad is great for those hot summer days, there's some occasions when you'd rather add vegetables to the dish instead and there's an interesting new way to do so that you've probably heard about. The vegetable spiraliser has been around for a little while now, with people swapping pasta for zucchini with their bolognese or other dishes.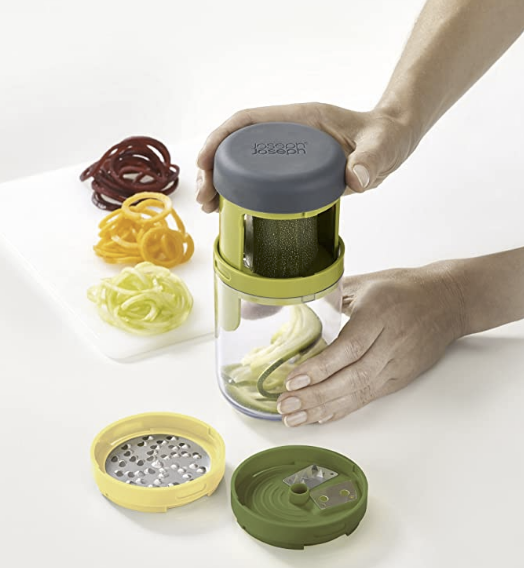 It might sound strange, but it's a great way to create a lighter dish that won't leave you feeling so full and heavy. The Joseph Joseph Spiro Handheld Spiraliser looks a little different to other versions, but it's just as effective and it can be purchased on Amazon Australia for just $24.99.
The tool helps to create curly noodles from a variety of vegetables and fruits and includes coarse and fine spiraliser blades, plus rotary grating blades for cheese or other veggies. It's designed to be easy-to-use and reduces the risk of cutting yourself while preparing dinner.
Egg slicer
In winter we enjoy fried eggs and bacon for breakfast to warm our bellies, but in summer eggs are great added to a salad. And there's a special tool that can help you cut them up perfectly. With the Westmark Egg Slicer you simply place the boiled egg inside and then close the top for equal slices. It's as easy as that!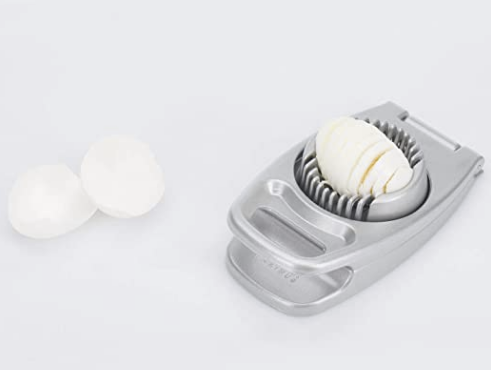 The gadget helps to cut down on mess and time when preparing lunch or dinner and can be cleaned easily in the dishwasher with your other kitchen items. You can buy the egg slicer on Amazon Australia for $37.08.
Mortar and pestle
You may not feel like a delicious serving of spaghetti bolognese in the warm spring weather, but for those days when you're craving some carbs, pesto is the perfect topping for a pasta or potato salad.
It can be bought pre-made in a jar at the supermarket, but there's nothing better than fresh right? By using a mortar and pestle you can create your own pesto – and it will probably taste much more delicious than the store-bought variety.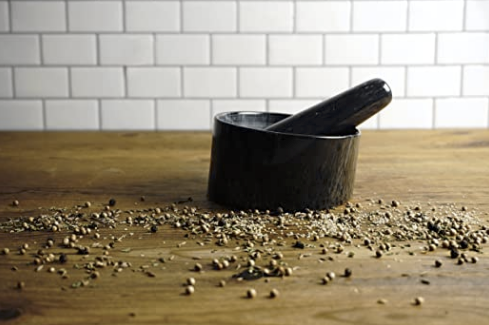 On Amazon Australia you'll find the RSVP International Black Marble Mortar and Pestle for $27.81. As the name suggests it's made of solid marble, so is very solid and sturdy. But, most importantly it will help you to grind up herbs, spices and grains to create your pesto – or other pastes and sauces, such as hummus and caesar dressing.
The mortar and pestle has also received a 4.4 star rating online from happy customers – so you know it will be worth the money! One person even wrote: "This product exceeded my expectations! The quality is amazing, perfect size and absolutely gorgeous… I highly recommend even as a gift for someone who is a cooking freak like me. It's a must in the kitchen!"
Smoothie maker
Want something light and tasty for breakfast? Instead of having a boring piece of toast or your usual cereal you could start your day with a smoothie instead. You'll get a good proportion of your daily fruit intake in one hit and it will provide you with the energy you need to get you through the morning.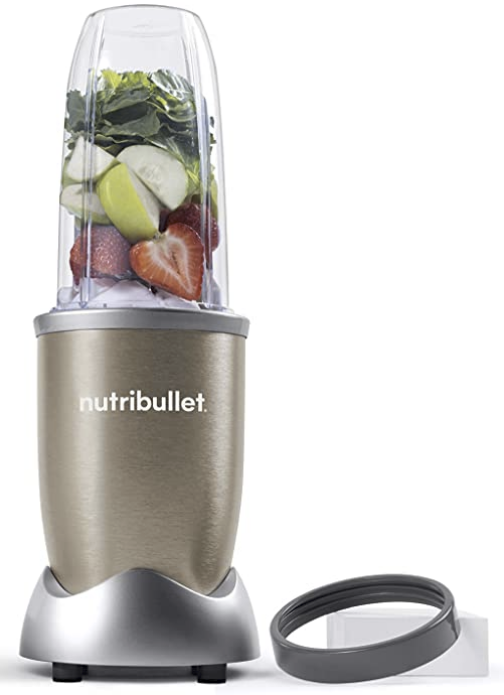 An easy way to create these smoothies is by using a NutriBullet. On Amazon Australia you can purchase one of these handy appliances for $99, plus free delivery. It's easy to use, so all you need to do in place the fruit (or vegetables) and liquid of choice in the container, pop the lid on top, push into the base and it will begin to blend the ingredients together. It's that easy! It's also much less bulky than the original food processors and mixers and will fit easily into your cupboard.
Juicer
We all know you need to hydrate when the weather gets warm and what better way to do so than with a big cup of fresh juice in the morning. Instead of purchasing your juice straight from the shops you can make your own at home.
The Prepara Chef's Citrus Juicer can be purchased on Amazon Australia for $22.46 and it will take all the hard work out of creating your delicious juice for the morning. The innovative juicer collects and stores freshly pressed juice (including oranges, limes and lemons) and features a pouring spout for convenience.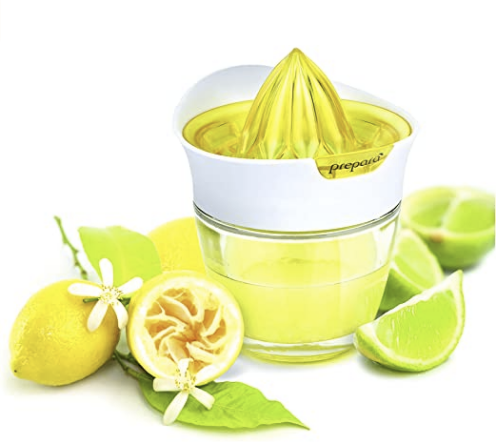 The base is made from glass and there's a lid included so you can store remaining juice easily in the fridge ready for the next day. You'll be happy to know it's also received a 4.6 star rating online, with one happy customer writing: "Very simple juicer, squeeze, strain, store. Love the fact that it comes with a lid so you can store the juice straight from the container so you don't have to transfer it to something else. Very easy to clean as well!"
Never shopped on Amazon before? Starting is simple
If you're new to online shopping on Amazon Australia, don't fret! It's easy to get started and we've even put together a simple 'how-to' guide to help you along your shopping journey.
You'll have to sign up first (which takes less than a minute!) and then it's time for the fun part! Simply use the search bar at the top of the screen to look for items that you want – this can be as generic as 'kitchen gadgets' or as specific as a particular brand. Or, if you're just in a shopping mood and want to see what's available, you can browse through the 'Best Sellers', 'Today's Deals' and 'New Releases' to give you some inspiration.
As an Amazon Associate, Starts at 60 earns from qualifying purchases.