Henshaw also advised to steer clear of narrow high-heeled shoes, as this can encourage the development of bunions. And when wearing heels, "the blanket advice is try to keep your heel height no more than three centimetres", which will reduce the pressure being forced onto your toes. Sorry ladies, but it will mean less pain in the long run!
If you're not sure where to find suitable footwear, Starts at 60 stocks a range of orthotic-friendly shoes on our Marketplace! For example, you can pick up these comfortable and stylish shoes from Australian women's footwear brand Tesselli for just $179. The shoes come in a variety of different colours and include great features like a removable footbed, arch support and a wider fit design, which is perfect for those suffering from painful bunions.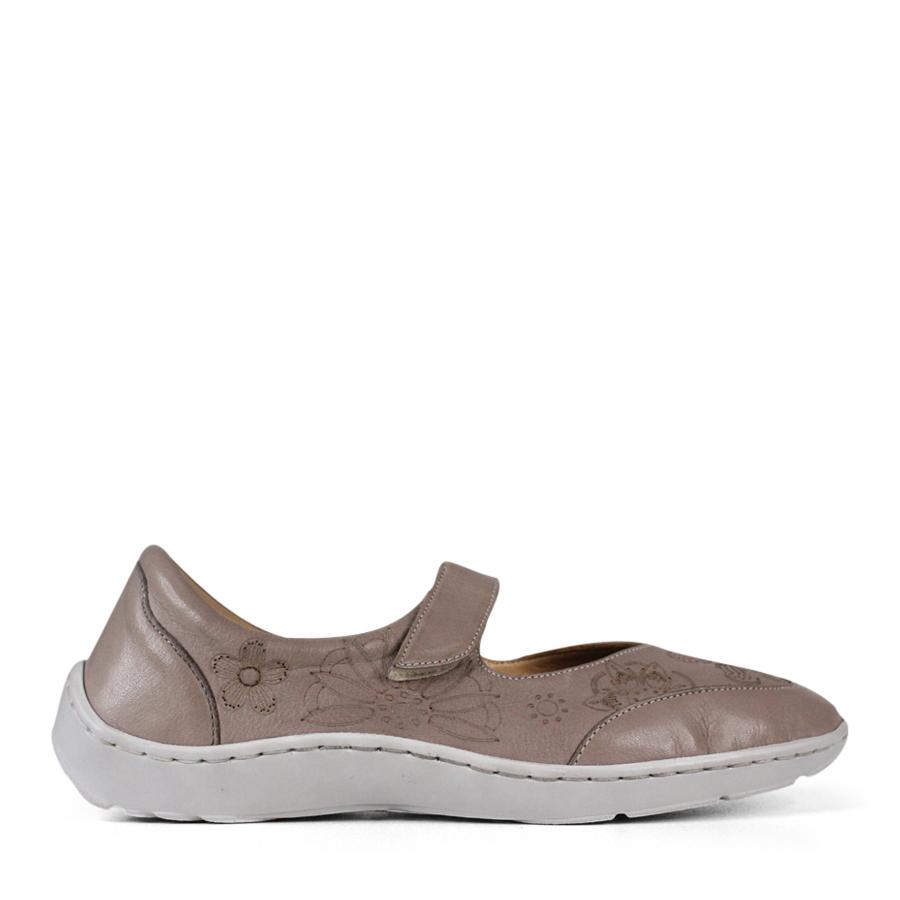 If you're not a big fan of this look, the Marketplace also stocks a variety sneakers, sandals and boots by the same brand — take a look.
2. Ice it down
While it's a fairly basic technique, if your bunion becomes inflamed, ice packs (or a bag of frozen vegetables) can help reduce swelling. Just apply to the area for five to 10 minutes.
3. Use medications
Painkillers, such as paracetamol or ibuprofen, may offer temporary relief. They can help control the swelling and discomfort associated with bunions.
4. Bunion correctors and pads
Other non-surgical treatments for bunions include bunion correctors, bunion pads and toe aligners, which help to realign the foot to normal position. They also help with managing pain.
If you'd love to try one of these, you're in luck, as Starts at 60 stocks a range of bunion solutions on our Marketplace! If you'd like to try a bunion corrector first, the Bunion Sleeve is a good place to start, and is on sale for $31.96 for a limited time. The sleeve, which usually retails for $39.95, works by gently realigning the big toe and taking pressure away from the other toes, releasing built-up tension and relieving soreness. This then helps to improve balance and gait.
It looks kind of like a sock, but is made from much thinner material and fits around your big toe, over the top of your foot and around your heel. You can slip it on underneath your socks to wear with shoes and even wear it comfortably overnight as well. This fantastic product comes in five different sizes from extra small to extra large, so you don't need to suffer with bunion pain anymore.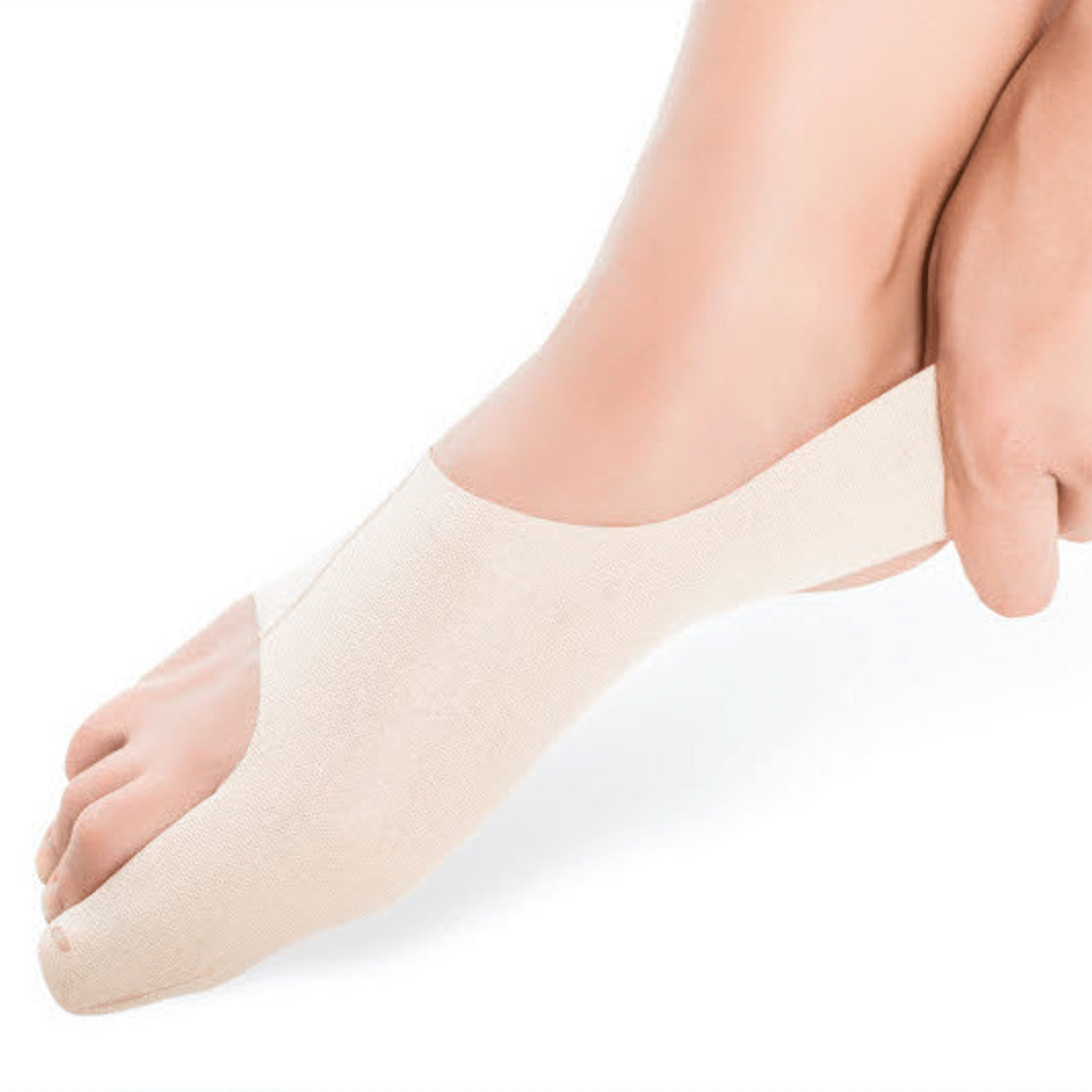 If you'd like to try something a little less noticeable, the Spandex Bunion Pad Sleeve or Gel Bunion Pads are perfect. Both can be worn in shoes, barefoot or under socks. And the only difference between the two is the material. The pad sleeve is made from a stretchy, thin material with a gel pad insert, while the bunion pads are simply made from gel. (However, it's important to note that the Spandex Bunion Pad Sleeve is not recommended if you have diabetes or poor circulation.)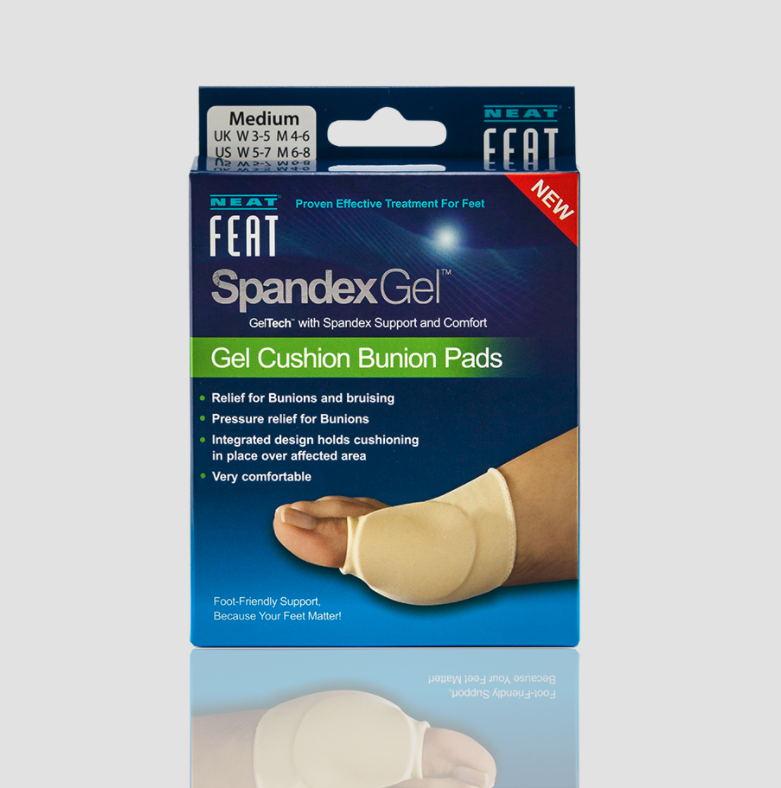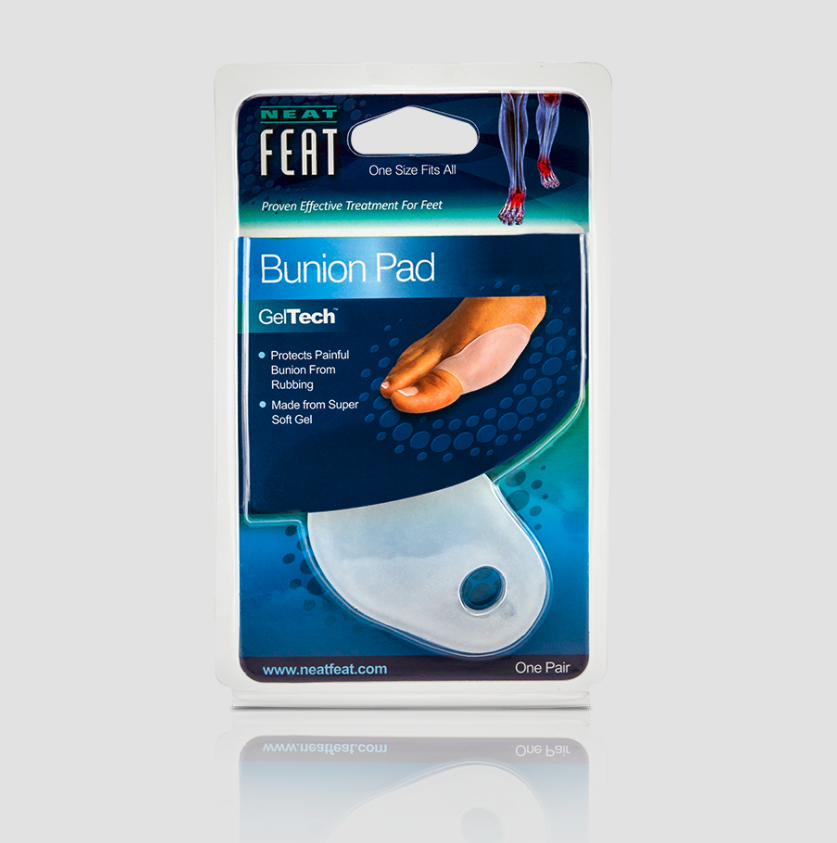 If your bunion really is giving you some grief, you may want to try the Bunion Guards with Toe Separators. They help to realign your big toes to a more natural position and provide relief from painful rubbing. They're one-size-fits-all and can be purchased in a two pack (one pair) or six pack (three pairs). Use toe separators at night or while wearing shoes, to reduce the pressure on your toes.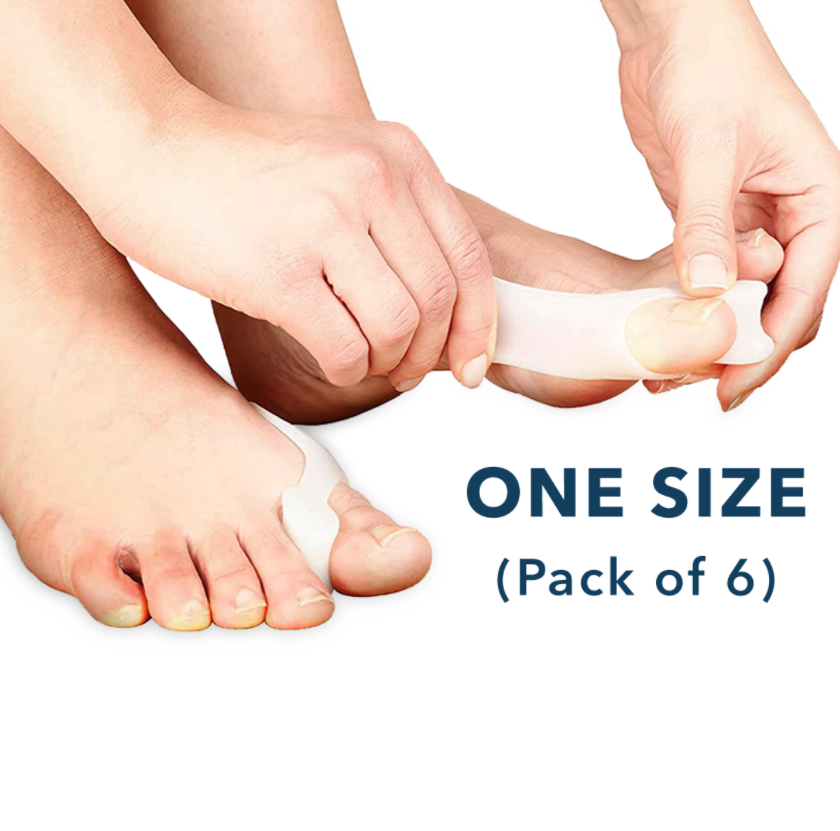 To reduce your pain even further, you can apply some Natural Pain Relief Foot Cream on the affected area before slipping on your corrector, pad or toe separator.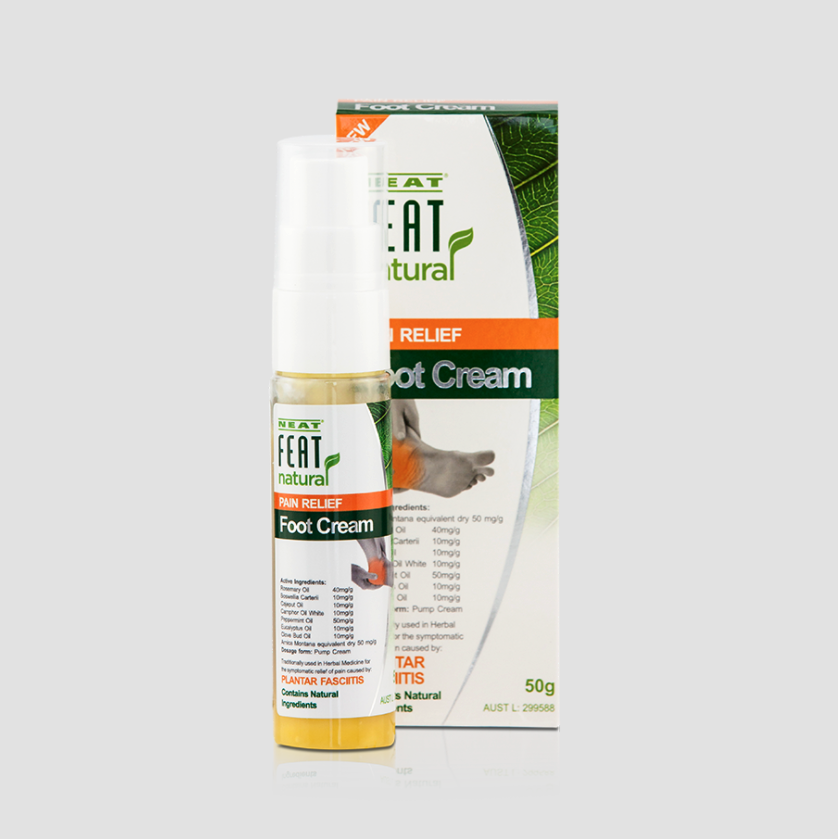 Frequently Asked Questions
Q: What is a bunion?
A: Bunions can appear as a bony bump on the side of the foot. In simple terms, a bunion forms when the joint of the big toe moves out of place due to pressure, causing the affected toe to develop a bulge and point outwards towards the other smaller toes.
Q: Who's more at risk?
A: While anyone can develop a bunion, they're more common in women and people with flat or low arches and rheumatoid arthritis. The other main risk factor for bunions is age – in fact, 30 per cent of people aged 50-60 have bunions.
Q: Do high heels cause bunions?
A: Bunions are hereditary and have nothing to do with fancy footwear. Bunions can develop as a result of an inherited structural defect in the foot.
IMPORTANT INFO We write about products and services we think you might like and may receive payment if you click on the links in this article or go on to make a purchase. 
IMPORTANT LEGAL INFO This article is of a general nature and FYI only, because it doesn't take into account your personal health requirements or existing medical conditions. That means it's not personalised health advice and shouldn't be relied upon as if it is. Before making a health-related decision, you should work out if the info is appropriate for your situation and get professional medical advice.