To come to this conclusion, Litt and her team recruited over 290 adults with an average age of 41 for a randomised, controlled trial which saw half the group assigned to community gardening shortly after the arrival of Spring, while the other half were told to wait one year later to start.
The study found those in the gardening group were eating 1.4 grams more fibre each day than those in the non-gardening group.
"An increase of one gram of fibre can have large, positive effects on health," says co-author James Hebert, director of the University of South Carolina's cancer prevention and control program. Noting that fibre greatly affects how healthy our gut microbiome is, ultimately affecting our susceptibility to diabetes and cancer.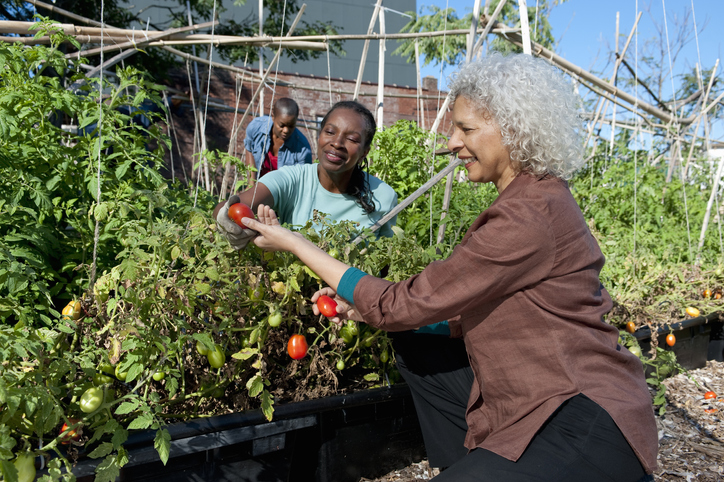 The gardeners were also more physically active and had lower levels of stress and anxiety.
"Even if you come to the garden looking to grow your food on your own in a quiet place, you start to look at your neighbour's plot and share techniques and recipes, and over time relationships bloom," Litt said, adding that while gardening solo improves one's health, joining a community setting may also offer additional benefits.
"It's not just about the fruits and vegetables. It's also about being in a natural space outdoors together with others."
Linda Appel Lipsius, executive director of one of the study's partners, Denver Urban Gardens, also adds that "[gardening] is transformational, even life-saving, for so many people."
Litt and her team are hoping their findings will encourage more people to consider the benefits of having easily accessible community gardens. Emphasising that "the evidence is clear, gardening works."
IMPORTANT LEGAL INFO This article is of a general nature and FYI only, because it doesn't take into account your personal health requirements or existing medical conditions. That means it's not personalised health advice and shouldn't be relied upon as if it is. Before making a health-related decision, you should work out if the info is appropriate for your situation and get professional medical advice.