This year, ACSM found that wearable fitness technology tops the list for yet another year. However, when it came to the over 6o year old cohort, the ACSM found that 'fitness programs catered to the baby boomer' and 'exercise as medicine' were among the top health and fitness trends that would be of the greatest benefit for those entering their golden years.
In an effort to discover what's hot in health and fitness for 2023 that will be of particular benefit for the over 60, Starts at 60 took a deep dive with the experts in the wellbeing realm in order to determine what to keep an eye on this year to get you well on your way to achieving your 2023 health and fitness goals.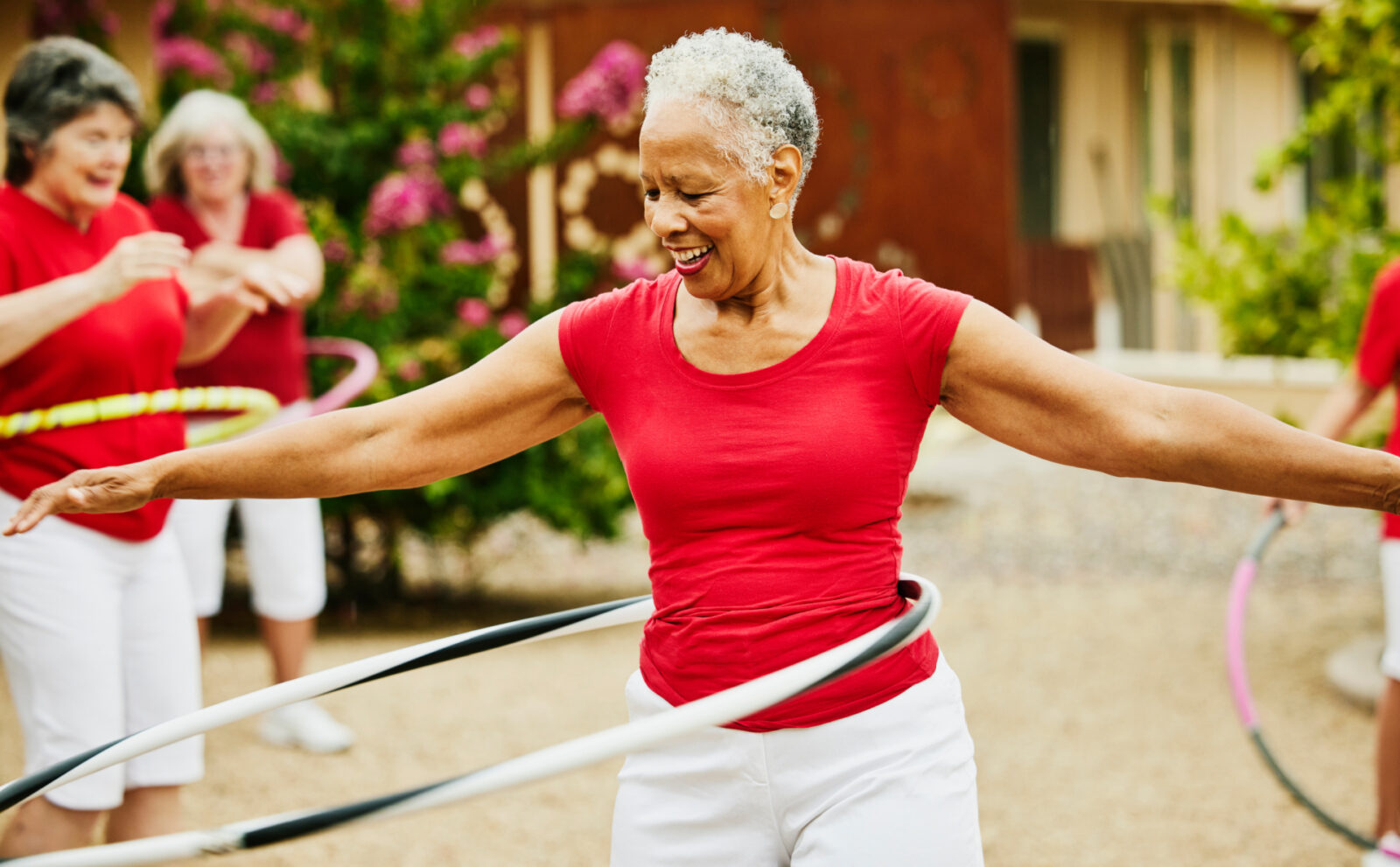 Fitness and Wellness expert, Jill Healy-Quintard from Body and Balance Fitness and Wellness spoke of some of the trends that over 60s should look into this year, believing "all people, but particularly over 60, need to be aware and take responsibility for their own health and wellbeing."
"This can be done by monitoring health such as heart health, pre cursers to diabetes, cholesterol levels, hormone imbalances, mental health and healthy relationships," she explains.
"There are many apps available to monitor heart, cholesterol, diabetes as well as programs to address mental health, hormone balancing, weight control etc.
"Group dance classes, partner dancing, 80's Aerobic dance and 80's music is very much trending now and into 2023. HIIT or High Intensity Interval Training is still on trend.
"Age level changes the intensity such as in HIIT programs. Pilates and Yoga classes have a variety of modifications to suit different issues. The group dance classes use music to suit the age group and as many were doing Aerobics in the 80's this music is used for classes with over 60's but all ages love to join in.
"But the big trend for 2023 is the realisation that exercise, rest and recovery combined is very important.
"This has been my 40 year philosophy and included in my 10 Principles, so I am happy to see that this is finally happening in 2023."
Healy-Quintard believes "the realisation that health and wellness for all is incredibly important to provide preventative measures against illness" is another area that will gain popularity in 2023.
"Opportunities to dance, exercise outdoors in parks, on beaches, eat the right foods, perhaps take supplements has previously been positioned as expensive and not available to everyone," she says.
"More people are aware that they can be doing things preventatively that are going to make them feel better and this is where 2023 will see this happening."
Holistic healthcare is another facet of wellbeing that Healy-Quintard believes is "emerging as one of the largest global health trend in 2023".
"Natural Medicine does and has always focused on treatment of the whole individual not simply prescribing for a symptom of an illness," she says.
"More integrative doctors are emerging in 2023 along with natural health practitioners. Lifestyle, diet, exercise, mental and emotional wellbeing is all taken into consideration to create a fit and well balanced individual.
"It takes into account diet, exercise, emotional well- being, relationships with others and so much more in order to create an overall healthy lifestyle for its patients."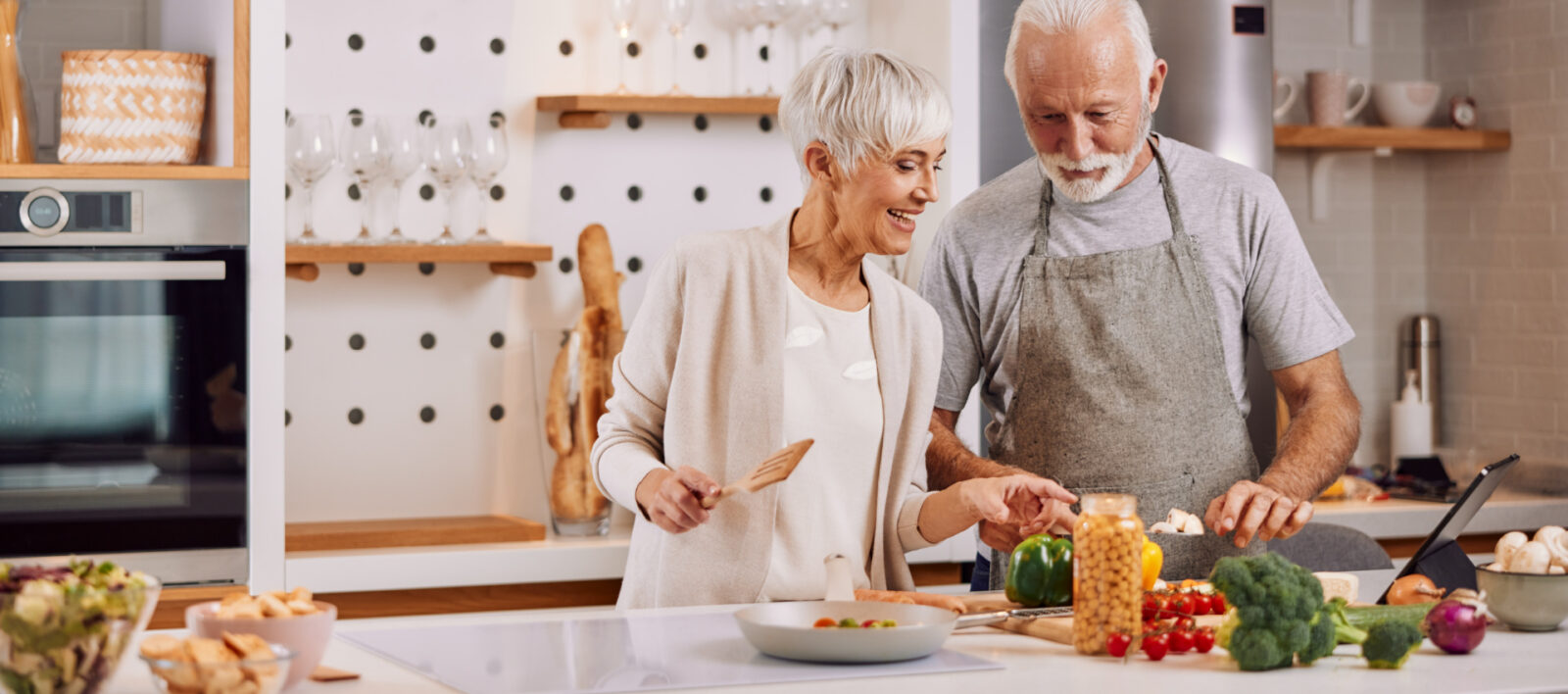 Founder of Weight Loss Made Practical, Matt Claes points to "online workouts/ workout classes" as one of the "main health and fitness trends" for those over 60.
"With the lockdowns, the supply of online workout videos on platforms like Youtube and the popularity of online workout apps/platforms like Peloton, iFit, and Tonal have really gone up," Claes explains.
"This is relevant for people over 60 because it allows them to avoid driving somewhere to get in a good workout. Additionally, many people really enjoy these online workouts.
"Online workout apps/platforms often have scenic walks, runs, cycling, and even rowing where it feels like you are doing the workout in different parts of the world.
"People over 60 may find traveling to these locations too tiring but these apps still allow them to get a taste of the world."
Founder and Head Trainer at Sterling Results Fitness Club, Sonia Wray is of the opinion that hobbies such as hiking, golf and tennis will be popular among those entering their golden years.
"With work hours reduced, hobbies such as these which take more time are now enjoyed. However, one needs to have the mobility, flexibility and balance to be successful," Wray says.
Now that "the children have left home" and over 60s are left with "more disposable income", Wray believes that adventure trekking holidays will be of interest to seniors.
"Adventure travel is on the rise including ski holidays and trekking in Nepal. A focus on fitness is required to ensure these adventures holiday are enjoyed to the fullest," she explains.
Small group fitness classes that "build a sense of community" are "affordable" and that have a "focus on technique" will be another area Wray believes will be popular among over 60s this year.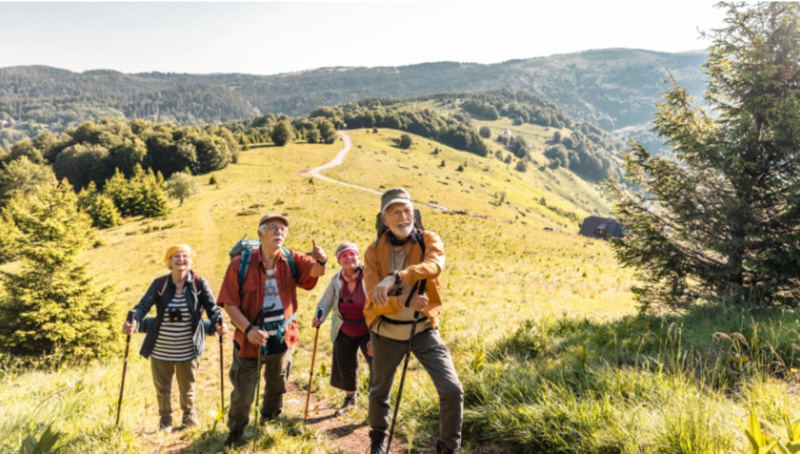 Whatever health and fitness trend take your fancy this year, CEO of Elder Rights Advocacy, Debra Nicholl says it's important to "take care of your physical, mental, and emotional health".
"Go for a daily walk, stay socially connected and don't sweat the small stuff. Reach out if you need help as there are many services available to support your health and wellbeing," Nicholl says.
"By staying active, connected, and engaged . We are more likely to remain optimistic about the ageing process and better able to make informed decisions about our future. If we do need help then it can be designed to suit our individual needs and preferences.
"We need to trust in ourselves and rely on our own bodies to let us know what works well in support of our own health and wellbeing."
IMPORTANT LEGAL INFO This article is of a general nature and FYI only, because it doesn't take into account your personal health requirements or existing medical conditions. That means it's not personalised health advice and shouldn't be relied upon as if it is. Before making a health-related decision, you should work out if the info is appropriate for your situation and get professional medical advice.