2. Ankle/Wrist Weights
Want to take your walking up a notch and squeeze the most from your exercise time? It's as easy as applying some ankle and/or wrist weights. In addition to building, maintaining, toning and shaping muscle, exercising with weights leads to stronger bones, which is particularly important as we age and become more susceptible to fractures due to a loss of bone mass.
If you haven't tried ankle/wrist weights before, try starting with 1kg each and working your way up to 5kg. The Starts at 60 Marketplace has a pair of 1kg weights by Powertrain for $79.95 available here and pictured below. Filled with 'iron sand', these heavy-duty nylon weights with fully adjustable velcro straps are designed to last many years. To check out the Marketplace's full range of weights, including 5kg ankle/wrist weights, dumbbells and weights for aqua aerobics, click here.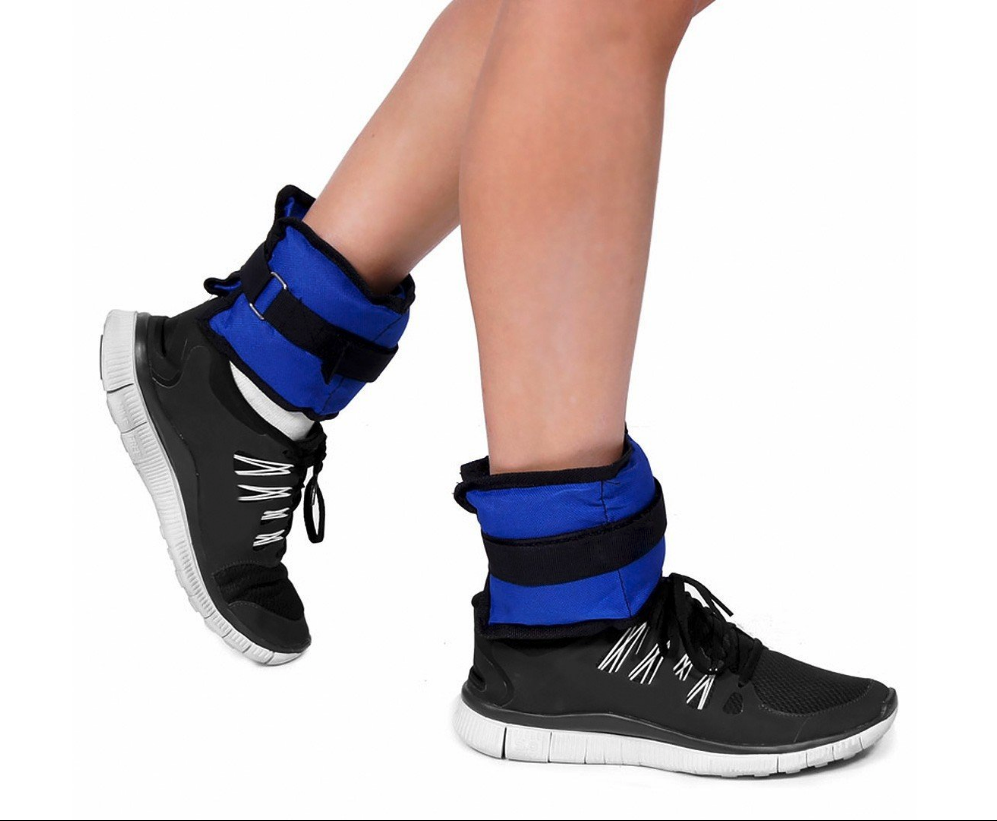 3. Yoga/Pilates
Want to improve your strength, balance and flexibility, ease arthritis, and keep back pain at bay? Give yoga and/or Pilates a whirl. Another great option for seniors, all you need is a good-quality mat and some block props.
The Starts at 60 Marketplace has a bright and beautiful array of floor mats, including eco-friendly versions made from non-toxic Thermal Plastic Elastomer (TPE) foam and free of latex and PVC. Priced at $79.95, these durable, double-layer, 8mm-thick mats help cushion joints while providing firm, stable support for standing postures. The two-sided non-slip surface prevents hand slippage and provides excellent grip on hard surfaces, while the closed-cell structure of the mats locks out moisture, dirt and germs.
Available in pink, rose pink, dark purple, dark blue, black/green and blue (pictured below and available here), the mats even include a handy, free carry strap. For the Marketplace's full range of yoga and Pilates mats, click here. And if you want to add some block props to your practice to support those harder stretches, a pair of eco-friendly, non-slip natural cork blocks are available for $69.95, here.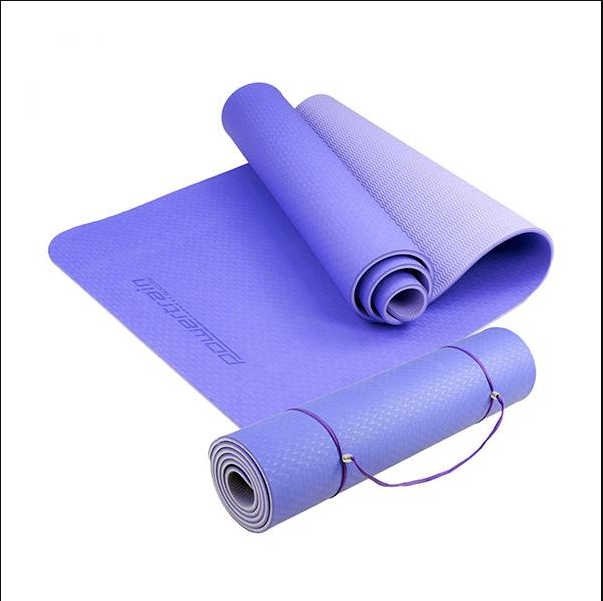 4. Vibration Platform
Want to tone up, burn fat, improve joint health and circulation all while standing in one spot? Well the Mini Vibration Machine Platform Whole Body Exercise Workout Board makes it possible. Lighter and smaller than other vibration machines on the market, it's ideal for use at home, in the office or at hotels, and includes a remote control and resistance bands for a more intense workout. Recommended for use in 10-minute intervals, the machine also automatically shuts off at 10 minutes as a safety feature.
Currently on sale for $152.99 (down from $300) on the Starts at 60 Marketplace, and pictured below, now's a great time to give it a go and reap the rewards. For a full list of at-home gym equipment, including other vibration platforms, click here.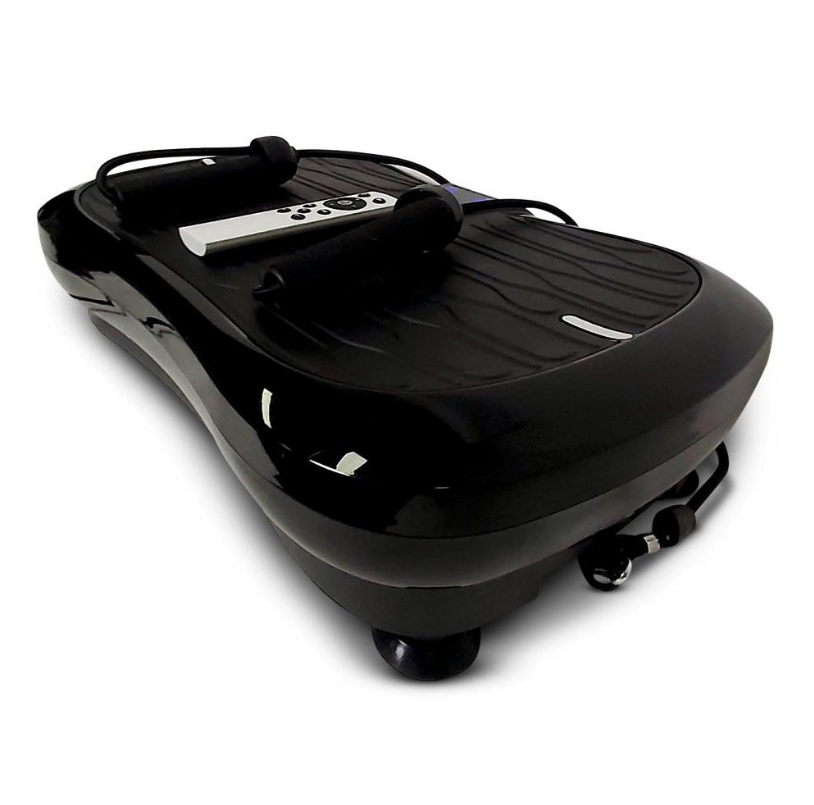 IMPORTANT INFO We write about products and services we think you might like and may receive payment if you click on the links in this article or go on to make a purchase. 
IMPORTANT LEGAL INFO This article is of a general nature and FYI only, because it doesn't take into account your personal health requirements or existing medical conditions. That means it's not personalised health advice and shouldn't be relied upon as if it is. Before making a health-related decision, you should work out if the info is appropriate for your situation and get professional medical advice.