What's the right age to be the face of an anti-ageing campaign?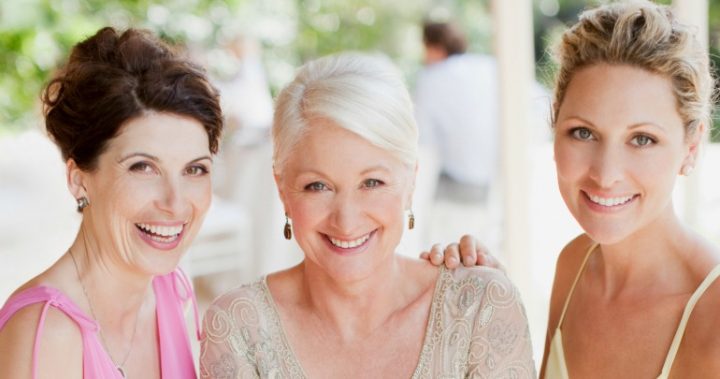 When you think of who would be perfect to be the face of an anti-ageing campaign who springs to mind?
Would it be eternally youthful actress Dame Helen Mirren? What about 69-year-old model Maye Musk who recently was signed on for a CoverGirl campaign?
Read more: Stylish Helen Mirren couples flattering new look with retro platforms.
Luxury brand Dior has come under fire for the face they've chosen for their anti-ageing line.
Ad. Article continues below.
It's Cara Delevingne, a 25-year-old model and actress, known for teen movie Paper Towns and Suicide Squad. She won 'Model of the Year' at the British Fashion Awards in 2012 and 214 and has appeared in shows for big fashion names like Chanel, Burberry and Dolce & Gabbana. 
Cara is the NEW face of Dior's skincare line, Capture. #diorforyouth pic.twitter.com/VLeZ1XtDwA

— Cara Delevingne News (@CJDDaily) October 24, 2017
Read more: The super glam 69-year-old getting worldwide attention.
The range she's promoting is Capture, that claims to "correct all visible signs of ageing to reveal a radiant youthful beauty".
Ad. Article continues below.
Already people have taken to social media to express their thoughts on the news.
Beautiful Cara is 25. I'm 51 and I'm your target audience for Capture. It's a wrinkle cream. This is unfair to her, and to me! #thatsnotme

— Wordbird (@Wordbird) October 29, 2017
The hashtag #thatsnotme has taken on a life of it's own, with questions like 'Has she hit puberty yet?' and accusing the company of ageism.
#thatsnotme politely reminding brands ?? https://t.co/CZXrMNrKPw

— Caroline Hirons (@CarolineHirons) October 31, 2017
Ad. Article continues below.
Some have suggested her grandmother, or at least her mother, would be a better choice for the campaign.
She's lovely. Perhaps her mother or grandmother would be best suited to promote this product. #notbuyingit

— Yvette (@YvetteLisaC) November 1, 2017
Other's have queried what age is 'old' enough.
Ad. Article continues below.
Dior chooses 25-Year-Old Cara Delevingne as the face of its Anti-Aging products. Now 25 is the new old?

— Sangita Nambiar (@Sanginamby) November 1, 2017
What's worse for Dior, others are now saying it looks like the products are not for them, as at 45, for example, they are obviously already too old. It could, in reality, mean many who would be bast using the product instead look for alternatives.
I guess I'm out of luck. I'm 45, so it's way too late for me. I guess I'll stick with my #Neutrogena ….

— Suzie (@SuzieThompson72) November 1, 2017
What do you think? Did the company make a big mistake is their model choice?