The super glam 69-year-old getting worldwide attention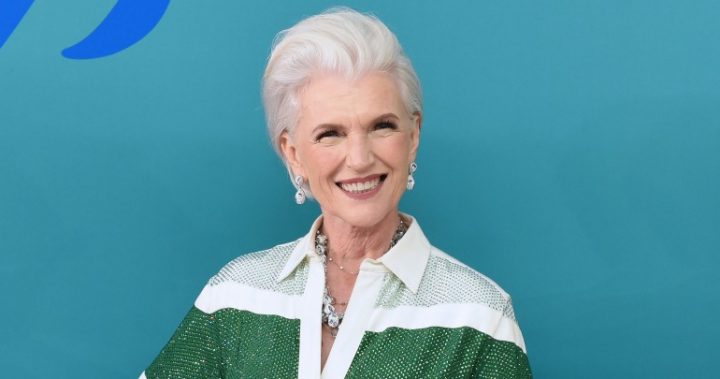 Maye Musk has admitted she didn't expect she'd be the face of any beauty campaign at her age, let alone that of Covergirl, after the announcement was made last month.
Speaking to the New York Times the 69-year-old said it was thanks to changing diversity that things changed, in her favour, and for everyone over the age of 60.
"I never thought I would get a huge campaign like this because as you get older, you don't expect anyone to come along with a beauty campaign," Maye Musk told New York Times.
"Now with so much diversity coming in (to modelling) people are wanting older models. I was at an event last night and people were coming up to me to say hi and tell me how great I am. I'm not used to that. I've always been a model, but like all models then, our name wasn't with our work. Even though I might have billboards, my name wasn't attached to it. Now, when a name is attached to a campaign it adds more to it; then when you add my age to it, that really excites people."
Ad. Article continues below.
You can see for yourself how fantastic she looks, even amongst those who are much younger, in this Covergirl promo.
I'm excited to be part of a powerful message celebrating who you are & who you want to be. Follow @COVERGIRL #COVERGIRLMADE #IAmWhatIMakeUp pic.twitter.com/eUlM3Dngbc

— Maye Musk (@mayemusk) October 10, 2017
Musk said even the younger models love what she is doing now, as it also means they have longevity in the business.
"I let them know there's ups and downs, and sometimes there's more work and sometimes you have less. (Older women) are wiser; we've been through many bumps in life. It's easier to go through them once you've been through so many."
Ad. Article continues below.
She said customers are what has made businesses change, as they've now (finally) realised it's not just teenagers that are buying clothing, jewellery and make-up.
"Women my age can feel like they've been forgotten, that people don't care about them. When I was 15, I was told at 18 I'll be done, so of course I got a bachelor of science degree.
"This was the '60s; they didn't have older models. But as I got older I just kept on modelling."
Ad. Article continues below.
She's said that while make-up helps her look younger she said there was more to it than that.
"And you must eat well. The skin is your largest organ of the body, and if you eat well for your heart, your kidneys, your liver, your skin will be in much better shape. I don't take any supplements and I don't juice. It's not a belief system, I just like to eat my vegetables and my fruit. When they put powders and supplements in juice, that's a load of nonsense."
Do you agree? Has a good diet helped you look younger, do you think?