Lisa Wilkinson stuns in billowing green summer dress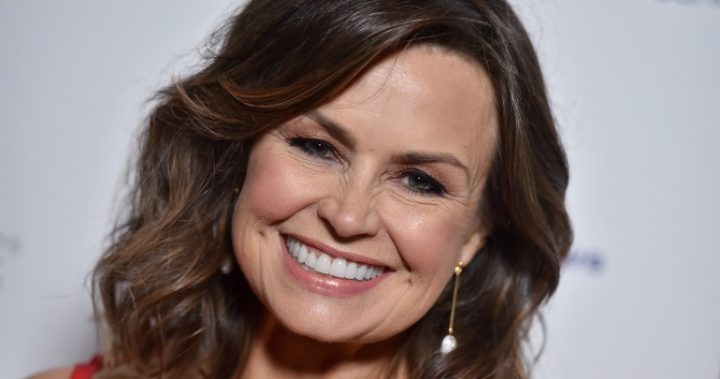 She's gearing up for her Sunday night debut on The Project, but in the meantime, Lisa Wilkinson is living it up.
The former Today co-host attended a product launch for Vitaco Health in Sydney on Tuesday, looking radiant in a bright green frock and towering platform shoes.
She was joined by The Morning Show co-host Kylie Gilles, who stood out in wide-legged white pants and a striking pink shirt.
Gilles took to Instagram to share of picture of the two posing for the camera alongside Olympic swimmer Leisel Jones.
Ad. Article continues below.
Wilkinson has been enjoying her time off since spectacularly quitting Today over a pay dispute with the Nine Network. She recently returned from a holiday in New York with husband Peter Fitzsimons and has shared photos on social media of herself partying with the likes of Hugh Jackman and Debora-Lee Furness, as well as singer Ricky Martin.
Ad. Article continues below.
While it looks to have been a fun few months for media personality, she's heading back to work this week to take up her role on The Project. She is also taking on the role of executive editor of a new Channel Ten website.
Ad. Article continues below.
Wilkinson announced she was joining the show just weeks after leaving Nine. Viewers around the country were shocked when the 58-year-old announced she was departing Today after 10 years.
She later cleared the air at a business breakfast in Melbourne, saying she couldn't stay on a show that didn't value her as much as they did her co-host Karl Stefanovic.
"When you feel that there's a pattern being repeated that's when you have to take a stand," she said. "You draw a line in the sand, you work out this far and no further, and I got to that line in the sand and said, 'this far and no further'. And it was a really simple decision in the end."
She added that while the discussions were "tough", she knew she had to have them.
Ad. Article continues below.
"I had to be true to myself and if it did reignite the conversation, I'm thrilled because I just didn't want to live a lie anymore," she said.
"I've spoken out on the gender pay gap publicly prior to this and I just decided this far and no further … As women we find it hard to work out what our value is, and perhaps my greatest crime is that I worked out what my value was, and I decided to take a stand on that and I feel really pleased I did."
Will you tune in to watch Lisa on The Project?