Camilla shines in little black dress at big fashion show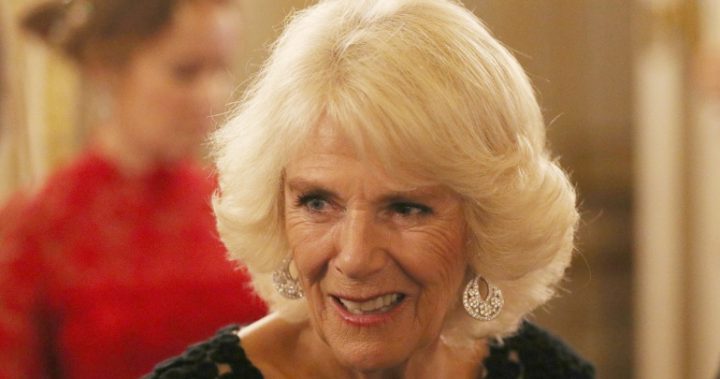 The Duchess of Cornwall has put her best fashion foot forward while attending a charity fashion show in London.
Camilla happily posed with designer Bruce Oldfield and a number of the models who were showcasing the fashion at the show being held at Lancaster House, which was in support of the National Osteoporosis Society.
With the models all dressed in bright colours, Camilla added her own touch of style in a little black dress, referred to as the LBD, featuring cut-out detail on the neckline and sleeves.
Read more: 'Best she's ever looked!: Camilla stuns in floor-length pink frock.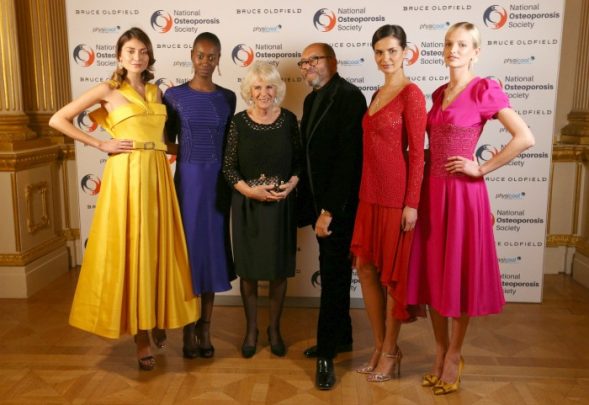 Oldfield is known for his fabulous made to measure outfits and over the years has dressed a number of celebrities, including Anjelica Houston to Charlotte Rampling, as well as top models.
"When I was studying fashion, I was taught to flatter women," Oldfield is quoted as saying, in a 2014 article by the Daily Mail. 'That is what moved me, and in fact it still does. I get women who come in here, put something on and they just go, "Aah!"'
Read more: Camilla follows up fashion hit with copy-cat style.
Ad. Article continues below.
Camilla has a long history with Bruce Oldfield. 
He'd dressed the Princess of Wales before becoming the couturier for Camilla, admitting he had to coax her into embracing his glam style, saying it was a question of nurturing and trying new things. 
"I think Camilla has become more relaxed and – what's the word? – confident. In dealing with me, she's much more accepting of what I propose, you know? Trusting, that's the word."
What do you think of her LBD? Is it a style you'd wear yourself?