'Best she's ever looked!': Camilla stuns in floor-length pink frock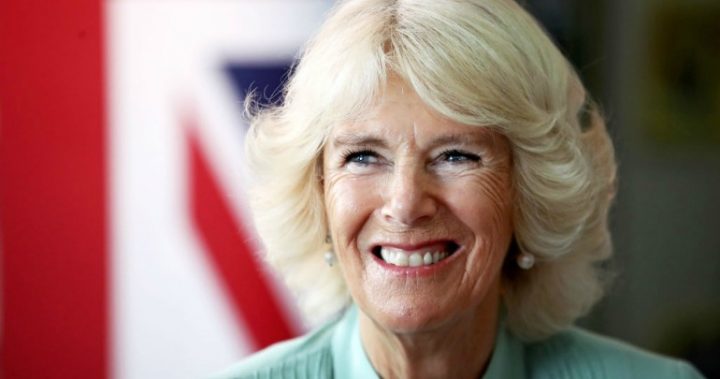 Love her or hate her, Camilla knows how to dress for the occasion. Taking local style to heart in Malaysia, the Duchess of Cornwall donned a long, flowing pink gown for a celebratory gala dinner during her trip with Prince Charles to Malaysia. 
Clarence House, the official Instagram account of the Prince of Wales and the Duchess of Cornwall, posted a picture of the pair's formal attire to mark the occasion. 
"Their Royal Highnesses attend a Gala Dinner to celebrate 60 years of UK-Malaysia diplomatic ties," the caption reads. 
"The Prince gave a speech: 'Sixty years on from independence it is clear that very strong foundations of mutual respect and understanding were laid down when Malaysia became part of the Commonwealth.'" 
Ad. Article continues below.
Read more: Charles and Camilla's surprise smooch gets tongues wagging
Camilla wore her platinum-blonde hair in its usual style, complementing the relatively simple design of the lace-detailed dress with silver shoes and diamond accessories.
Some of the account's 220,000 followers commented on the post, praising Camilla for her taste. 
"Wow, the Duchess looks so pretty i that soft pink," one wrote. 
Ad. Article continues below.
"Duchess is a vision!" 
"The Duchess looks stunning and regal God Bless Her! She should hold the title Princess of Wales! She deserves it and has lived up to the title," [sic] said one commenter. 
Another noted that this might just be "the nicest dress … ever seen on Camilla" but many were not a fan of Charles's attire, with some noting that he should opt for a single-breasted suit instead. 
"Beautiful pink dress," one person wrote. "Shame about the Dinner jacket, looks like it needs a jolly good clean." [sic]
Read more: Camilla looks less than impressed as she arrives in Brunei
This is one part of the royals' trip to Singapore, Malaysia and India, which will run from October 30 to November 9.