Kind to Sensitive Skin

– Bamboo Cotton is naturally antibacterial and odour resistant, making it the perfect alternative to those with sensitive skin. Another added benefit of their fibre, is that bamboo fibre is naturally hypoallergenic and dust mite resistant, making it the perfect fabric choice for sensitive skin and allergies. 

Regulates Body Temperature

– What makes bamboo products a perfect investment is that they are a great option all year round the bedding. The bamboo fibre itself is not only breathable but is thermo-regulating. This means your sheets will keep you nice and cool and summer and warm in winter. The

Sienna Living

collection is perfect for a hot Australian night due to this cool, temperature regulating property. 

Soft and Comfortable

– This could be one of the most important factors when purchasing bedding. It is comfortable and soft, and as they like to say at

Manchester Factory

"the

Sienna Living collection

will make slipping into bed a definite treat, enticing you with its silky and smooth texture."

Moisture-wicking

– Many people complain about being "hot sleepers".  People often wake up throughout the night sweaty and can't get back to sleep, however, a benefit of the bamboo cotton sheets is that they will keep you cool and dry as the fabric wicks any moisture away from your body.
Their bamboo fibre products are guaranteed to take care of all your nighttime needs. 
And luckily, with the Startsat60 Marketplace bedding sale, you'll definitely get those eight hours of sleep, without tossing and turning. 
Here, are some of the best-rated bamboo fibre products from the Sienna Living Collection, to help you get the best, most comfortable sleep you've had in years.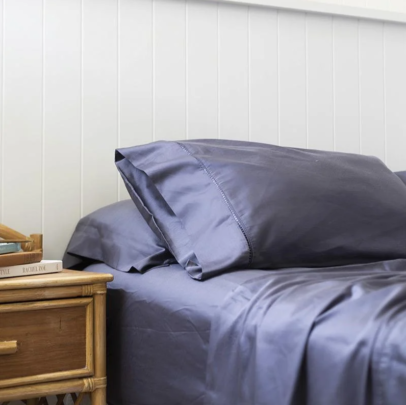 'Sierra Living' bamboo sheet set features a sateen weave is a one-yarn-under and three-yarn-over weave, exposing more surface area gives sateen its signature soft as feathers feel and a luxuriously silky, luminous sheen. Enjoy the strength of cotton and the luxurious comfort of bamboo. The silk-like woven cotton and bamboo fibres make the fabric breathable, temperature regulating and strong. Purchase yours here, for a silky night slumber.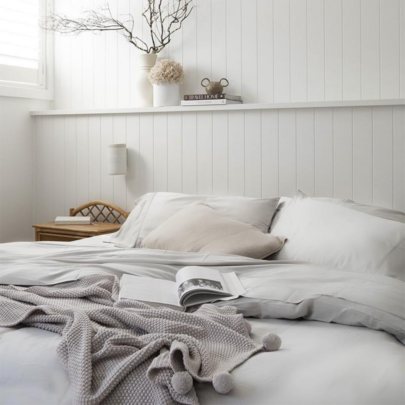 Create the most unrivalled hotel experience at home with this luxurious hotel microfibre filled cluster topper. Featuring a super-soft air layer bamboo cover with a walled and quilted construction for ultimate comfort. Allergy sensitive and easy care for a night of healthy sleep. Purchase yours now, add a touch of hotel luxury to your home.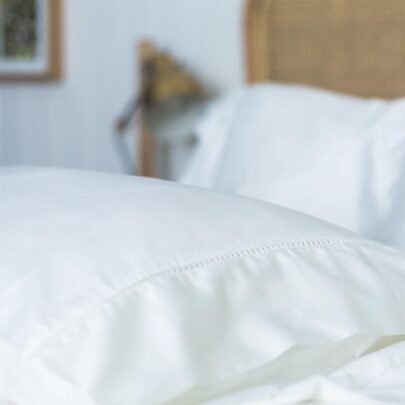 The Sienna Living Bamboo Pillow is a medium support pillow with a gusseted design for even weight distribution. The air layer bamboo fibre cover with the high-quality microfibre down fill provides a soft and fluffiness type feel. It is hypoallergenic and machine washable. Buy yours now for the most comfortable nights sleep.
Keep your pillows fresh the  Sienna Living Pillow Protector. The cuddly soft fabric slips over your pillow, offering an invisible layer of security.  The breathable design encourages maximum airflow between your pillow, pillowcase and skin. The hypoallergenic bamboo is naturally anti-bacterial, anti-microbial, odour-resistant, chemical-free, dust mite and mould resistant making it an excellent choice for allergy sufferers. Grab your pillow protector today.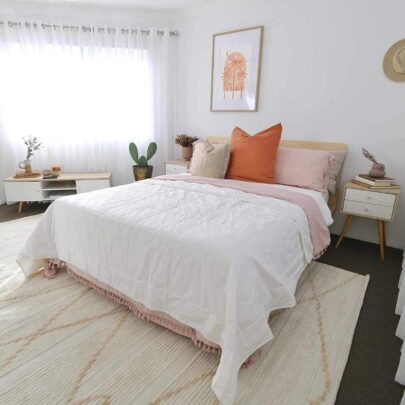 Sienna Living all seasons bamboo quilt is the ideal quilt for all year round. It features a cotton japara cover that feels soft and lush which compliments the bamboo fill ensuring that your body doesn't sweat during the night. We rate the warmth of this quilt as 3 out of 5 blankets. Grab yours here. 
So, whether you're looking for some sweet summer loving, something silk-smooth to cuddle up with, or searching for the perfect nighttime companion, Manchester Factory's bamboo fibre products are your ultimate bedfellow.