Newsreader Georgie Gardner has a serious health warning for fans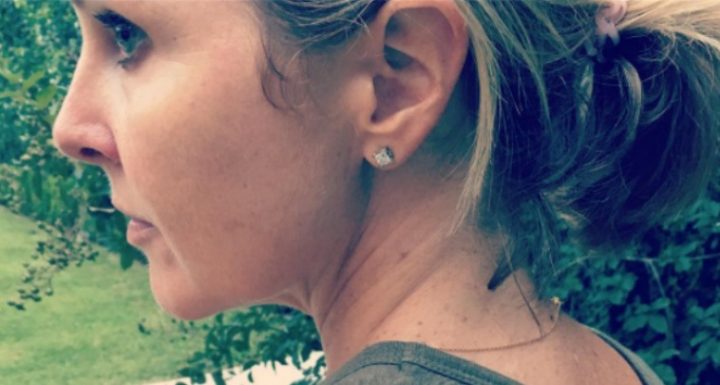 Former Today Show host Georgie Gardner wants fans to know the importance of checking their skin for cancer.
The Channel 9 newsreader has posted a photograph of herself on Instagram with a big white bandage on her back.
"Another skin cancer cut out & a call out to get your skin checked people!!" she writes.
Ad. Article continues below.
Gardner had posted on Instagram in May 2015 to show she'd had a squamous cell carcinoma cut out of her face reminding followers at the to check their skin for warning signs.
The TV star isn't the only Australian celebrity who's open about their sun-care concerns.
Hugh Jackman has had at least five skin cancers removed and tells fans on Twitter to remember to use sunscreen.
An example of what happens when you don't use sunscreen. Basal cell. Mildest form of cancer. USE SUNSCREEN PLEASE !! pic.twitter.com/phQsRS5QiI

— Hugh Jackman (@RealHughJackman) February 8, 2016
Ad. Article continues below.
The Cancer Council Australia says that two-in-three Aussies will be diagnosed with skin cancer by the time they're 70, with more than 750,000 people treated for non-melanoma skin cancers each year.
Between 95 and 99 percent of those cancers are caused by sun exposure, the council says.
But there's no formal screening program for skin cancers, it adds, saying that it's a must for people to be familiar with their skin and consult their doctor if they notice any changes.
Have you had skin cancers removed? Do you think awareness campaigns by celebrities or health bodies are effective? Or are Australians still not cautious enough about sun exposure?