Experts suggest vinegar could curb type 2 diabetes symptoms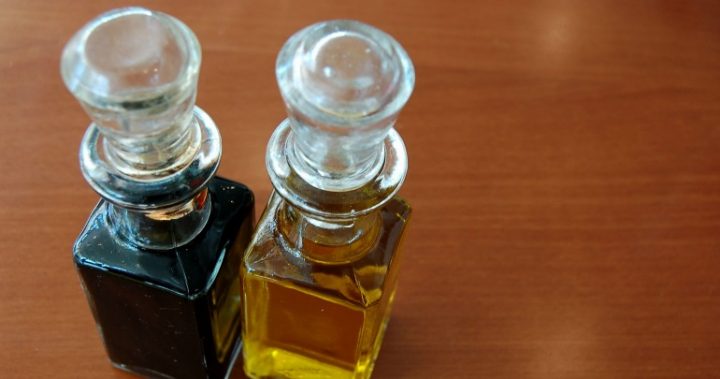 Living with type 2 diabetes can be a struggle, but new research has suggested vinegar could actually help when it comes to reducing levels of blood sugar.
The study, conducted by Carol Johnston at the Arizona State University, suggested that just two tablespoons of vinegar before a meal had the potential to prevent the usual spike in blood concentrations of insulin and glucose that occur after someone has eaten.
Given that the pancreas of people living with the condition usually doesn't produce enough insulin or their bodies don't have the ability to react to insulin, the new research could be an affordable and effective way of managing type 2 diabetes.
If blood sugar increases dramatically, people living with the condition are at greater risk of suffering heart disease or a stroke. The condition also comes with an array of non-life-threatening side effects including increased need to drink and urinate, feeling hungry or tired, cramps, dizziness and headaches – just to name a few.
The research found that a third of the 29 volunteers had previously been diagnosed with type 2 diabetes, another third were healthy, while the remaining participants were showing signs that they could be diabetic.
Ad. Article continues below.
Each volunteer consumed vinegar right before eating a high-carbohydrate meal. A week later, they consumed the same meal without vinegar. Blood samples were taken at each meal.
The results found that all three groups of people gave better blood readings after consuming vinegar. It is believed that the acetic acid in vinegar has the potential to reduce digestion when it comes to starch, as well as delaying gastric emptying.
"Studies by others have shown that acetic acid may possibly alter the glycolysis/gluconeogenic cycle in the liver, which may benefit diabetic individuals with metabolic disturbances, contributing to a pre-breakfast rise in fasting glucose," Johnson said.
In addition, another study by Johnson and Andrea White found that consuming apple cider vinegar before bed could have a positive impact on the waking blood glucose levels, reducing them by up to six per cent. Similarly, participants in this research consumed two tablespoons of apple cider vinegar before bed.
Ad. Article continues below.
Johnston said it was important for people with type 2 diabetes to alter their diet to better manage their condition. "Finding ways to help those with type 2 diabetes maintain acceptable blood glucose through foods and diet patterns is far more appealing for many to manage their condition," she said.
Both studies are part three years of research Johnston has conducted into how vinegar can improve the lives of people living with diabetes. She acknowledges that more research needs to be done to determine how accurate her findings are.
What do you think? Would you include more vinegar in your diet if it meant you could reduce the symptoms of type 2 diabetes? How do you currently manage the condition?
---
With Facebook removing news sites from your feeds we ask that you sign up for Starts at 60's emailers here. And to keep us on your wall, join some of our new Facebook groups and clubs:

News Junkies Club – Australia
News Junkies Club – USA 

See news on the change and links to all our other clubs and groups here.