Cure imminent? Scientists make breakthrough in cancer detection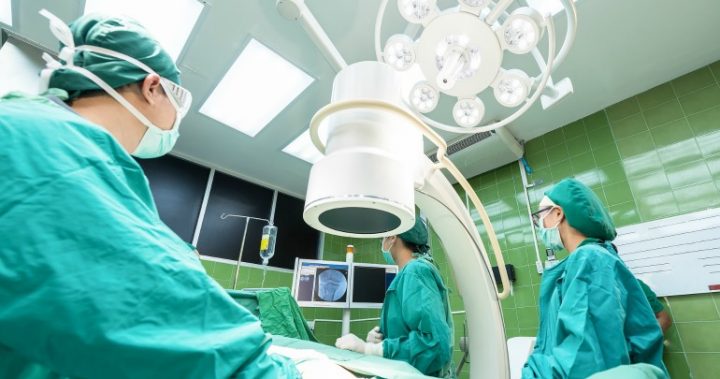 Scientists may be one step closer to beating cancer, with researchers developing a new blood test that has the potential to save millions of lives.
Known as CancerSEEK, the test is a liquid biopsy of sorts that has the potential to detect eight different types of cancer that are known to become dangerous and kill millions of people each year.
The research, outlined in the Science medical journal, suggests that the new test has been successful in trials at identifying cancer cells in the blood stream before cancer has even developed.
This has resulted in the early detection of an array of different cancers including breast, lung, bowel, oesophageal, pancreatic, stomach, liver and ovarian cancers. At present, there are no screening tests available for these types of cancer, yet the research has found that the CancerSeek trials and tests have been successful in detecting cancer cells in 70 per cent of patients that were part of the research.
The test is estimated to cost around A$630 (U$500), which is roughly on par what people currently pay to be screened. It is welcome news for health professionals and doctors, who have long suggested that early detection is the key when beating cancer.
Ad. Article continues below.
The Cancer Council of Australia states on their website that "treatment can be more effective when cancer is found early." There are currently an array of tests that are available to pick up early detection, which to date is the most effective way of beating cancer. There is currently no cure.
Cancer is also one of the leading killers in Australia, killing more than 44,000 people each year. The number is even higher in America, with an estimated 1.6 million people being diagnosed each year and more than 595,000 people dying from it annually.
In addition to skin cancer, prostate and breast cancers are the most commonly diagnosed, followed by bowel, melanoma and lung cancer. And, according to Better Health, breast cancer screening tests and prostate cancer checks should be among the top health checks that Baby Boomers get in 2018. Breast cancer kills 17,730 people in Australia annually, while one in six men are diagnosed with prostate cancer by the age of 85.
Cancer survivors have also been vocal in calls for researchers to shift the focus from finding a cure to early detection. The Nanny star Fran Drescher, who was diagnosed with uterine cancer in 2000, started her own cancer foundation that focuses on detecting cancer early on.
Ad. Article continues below.
Cancer Schmancer was created in 2007 after Fran was misdiagnosed for two years before finding a doctor who correctly detected that she was living with cancer. While she has been free of the disease for nearly 18 years, she remains vocal that early detection is the key to saving lives.
What do you think? Do you know someone who has been diagnosed with cancer? Do you think researchers should focus on early detection rather than finding a cure?
---
With Facebook removing news sites from your feeds we ask that you sign up for Starts at 60's emailers here. And to keep us on your wall, join some of our new Facebook groups and clubs:

News Junkies Club – Australia
News Junkies Club – USA 

See news on the change and links to all our other clubs and groups here.