Thousands of Aussies paying for unnecessary hip and knee surgery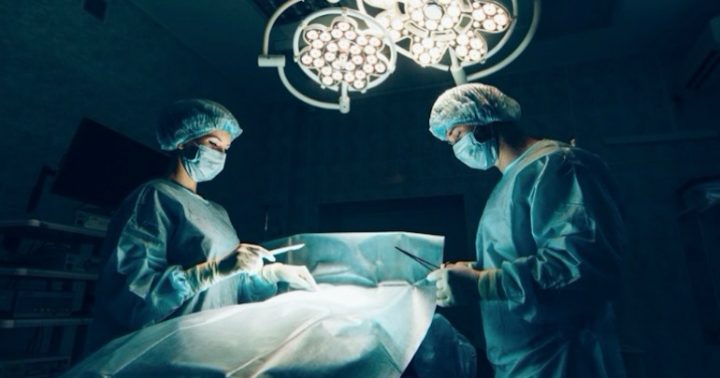 Thousands of Aussies are forking out for unnecessary hip and knee replacements because doctors are rushing to operate rather than finding non-surgical solutions for patients, a new report has found.
Move — Australia's consumer-based organisation for muscle, bone and joint health — says as many as one in four joint replacement operations are not required for people with osteoarthritis (OA). The organisation is calling for a new model of care for OA patients, which it says would improve patient outcomes and save millions per year on medical fees.
"The evidence clearly tells us we can get better outcomes, more cost effectively, for people suffering from OA" the report's authors state. "OA is not an inevitable part of ageing and there are simple and effective management and prevention strategies that could be deployed at scale across Victoria to reduce the burden of disease and contain the growing pressure on Victoria's health service."
Nearly 100,000 Australians received joint replacements to treat OA of the hip or knee in 2016 – at an estimated cost of over $2 billion. Current projections estimate the prevalence of OA in Australia will soar by 41 per cent in coming decades, with costs and the number surgeries also expected to rise.
Medibank Chief Medical Officer Dr Linda Swan said the evidence clearly shows that less invasive options have clear clinical benefits and that osteoarthritis surgery doesn't always provide the best outcome for patients.
Ad. Article continues below.
"Surgery is not a panacea," she said. "While surgery can be effective in the right circumstances, we also know that patients can have better clinical outcomes when they remain active and have greater access to allied health professionals such as physiotherapists. Osteoarthritis can cause significant pain for patients and the report identifies a number of ways that pain management can be improved without surgery."
Physiotherapy, steroid injections, weight loss and hot or cold compressions are some of the most common non-surgical treatments for OA of the knee or hip.
Victoria alone has seen a 175 per cent increase in hip replacements and 285 per cent increase in knee replacements in recent years. Move says a new care model could save the health system $233 million by 2030.
Director of Orthopaedic Surgery at St Vincent's Hospital, Prof Peter Choong, said patients need to be educated on the non-surgical options available to treat OA.
"Joint replacement surgery provides relief for people with advanced joint disease. For those who don't need it, surgery can cause more problems than it solves. People need to understand there can be much better ways to treat OA, and surgery should be a last resort" said Prof Choong.
Have you had knee or hip surgery? Do you have OA?