Australia's favourite chocolates ranked by calories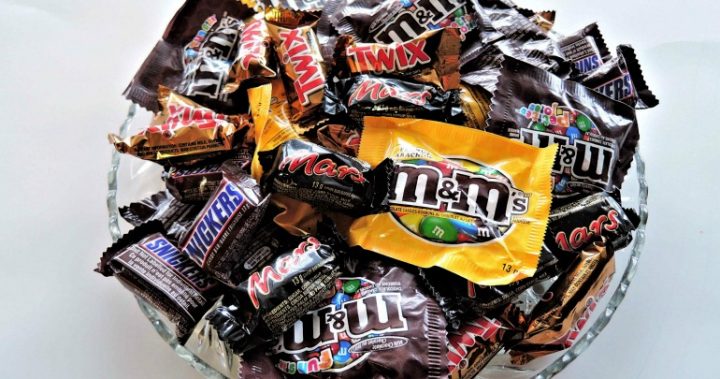 If you're the kind of person who has a seriously sweet tooth, chances are your fridge is currently stocked with sweets and chocolates as we speak.
Given that Christmas is just around the corner, you'll probably receive an influx of boxed chocolates and lollies over the festive period.
While there's nothing wrong in indulging in your favourite sugary snacks every now and then, there's no denying that some of the tastiest chocolates out there don't always agree with your waistline.
If you're constantly worried about which chocolates are better for you than others, look no further.
Website Nine Honey has ranked some of the nation's favourite chocolates by calories.
Ad. Article continues below.
A 12g bar of childhood favourite Freddo Frog is actually the best chocolate to eat if you're looking to avoid calories.
One of them contains 64 calories/266kj. If you were looking to burn off the fat caused by eating one of the delicious frogs, you would need to run an extra minute for every 10 calories of Freddo Frog you ate.
Just ahead of Freddo Frog was Ferrero Rocher. If you're the kind of person who likes to eat an entire box in one sitting, be warned that each serving, which is actually just one Ferroro Rocher, contains 74 calories/308kj.
Cinema-favourite Maltesers ranked somewhere in the middle. A 40g bag (aka the small packets available at stores) contain 203 calories/851kj.
Read more: Australia's favourite biscuits ranked by calories
Ad. Article continues below.
What you're probably interested in is the chocolates that are worse for you. If the list is anything to go by, you may be surprised by some of the items that made the top 10.
A 46g packet of peanut M&Ms is in tenth spot, containing 249 calories/1040 kj. Surprisingly, the regular M&Ms are worse for you, ranking at number nine with 249 calories/1040kj.
Next was a Twix bar with 250 calories/1050kj, followed by a regular KitKat Chunky on 258 calories/1080kj.
The delicious Toblerone came in at number six with 260 calories/1122kj, with a 50g bar of Whittaker's Peanut Slab just ahead on 268 calories/1120kj.
White chocolate fans may be shocked to see the Milkybar so high up the list, with a (50g bar) containing 268 calories/1120kj.
Ad. Article continues below.
A standard 50g bar of Cadbury Dairy Milk was next, followed by Cadbury dream.
The top three included the KitKat Chunky Gooey Caramel bar on 280 calories/1170kj, a roll of Cadbury Dairy Milk chocolates with 296 calories/1239kj and Cadbury's popular Boost bar taking out the top position with 313 calories/1310kj.
What is your favourite chocolate bar? Are you surprised by any of the bars that ranked highly on the list?