Voice star Judah Kelly on the mystical reason he was born to sing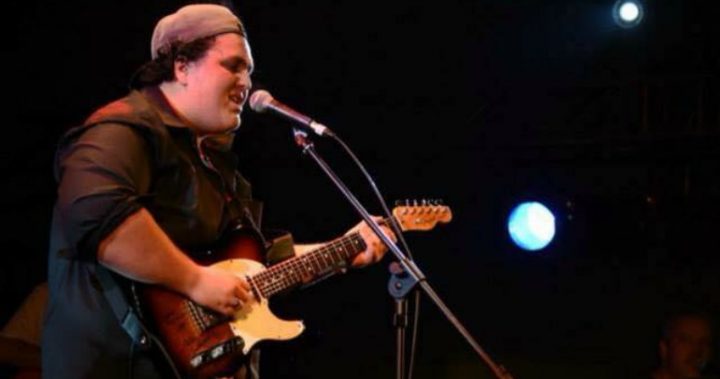 Judah Kelly was born to sing. And after being voted as the winner of Australia's The Voice for 2017, it seems the public thinks so too.
But even before the Queenslander was born, his mother dreamt she would give birth to a boy named Judah who would sing, he tells Starts at 60. And now, here he is, cheeky smile and all.
"I could hum before I could talk," Judah says. He even recalls a time, while living in New Zealand when he was only about three, that he did his first public performance. "I sang in church because my Nanna wanted to show me off." 
But it's not only the general public who have got behind this 20-year-old performer. He had a very supportive Delta Goodrem as his The Voice coach for one thing. But other stars have also helped him along his The Voice journey.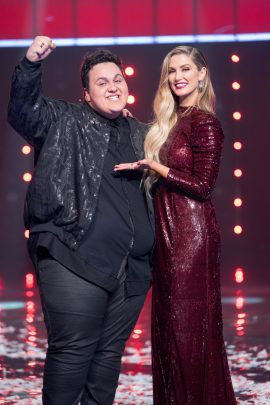 One was fellow country music singer Troy Cassar-Daley, who took to social media to share his thoughts on the young singer.
"I watched a young bloke who I've met many times named Judah Kelly, he has been coming through the ranks of country for quite a while now," the country star posted. "I just wanted to bring him to your attention so we can vote and support him on The Voice. He has an astounding talent that truly deserves it!"
Judah said he's known Cassar-Daley for years after working with him in the past, and said his comments were 'pretty cool', but said it was reflective of the country music industry more generally as well. "We're all supportive of each other."
Ad. Article continues below.
Another Aussie star to throw her support behind the young singer was Tina Arena – Judah performed her hit song 'Chains' on the show. "Tina said she was going to be watching and gave me a shout on (on social media)," Judah said.
Ad. Article continues below.
Despite his youth, he's no newcomer to the music industry, having started performing regularly from the age of 10. But it was after performing for other people and playing songs he didn't really like that he made the decision to try his chances on The Voice.
The rest is history. With his first album released last Friday, and the announcement of a September tour, this talent set to be busy for a while yet. 
He's also due to return to the Gympie Music Muster from August 24-27.
It's a venue he's played before, but this time there will be a lot more who know his name. He is joining other big-name acts such as Jessica Mauboy, Adam Brand, Busby Marou, Graeme Connors, and Fanny Lumsden, just to name a few. During the show he'll be playing some of the songs from his new album.
"I'm looking forward to just getting out there and playing," he said.
Ad. Article continues below.
See the full video of Judah Kelly chatting to Starts at 60 below.
Did you watch his win on The Voice?