Downton Abbey's Hugh Bonneville swaps period drama for Jesus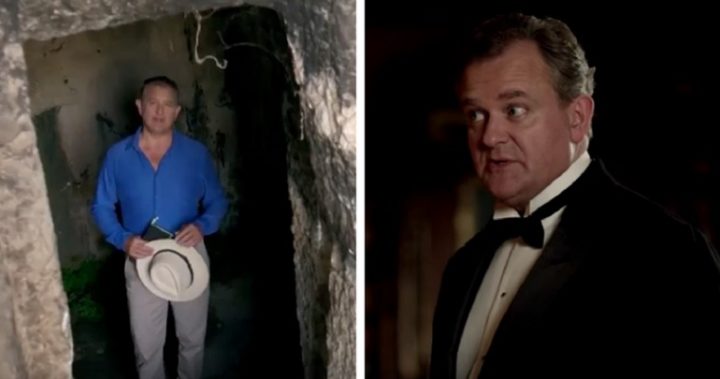 He was head of the household in Downton Abbey as Lord Grantham, but now Hugh Bonneville has swapped the popular period drama for a religious documentary, aiming to discover hidden secrets surrounding the story of Jesus.
The 54-year-old stars in American documentary Jesus: Countdown to Calvary, which sees him travel to Jerusalem for a complex religious journey through history.
While he's famous for his acting chops, Bonneville is also a Cambridge theology graduate, and he used his experience in meetings with academic experts and spiritual leaders to "deconstruct the week leading up to Jesus's death and untangle the complex factors that resulted in his crucifixion".
Speaking in Israel, he told Irish broadcaster RTE: "This is a place where history and faith come together. Whether you are a person of faith or of none, you cannot escape the fact that the last six days of this man's life, and his death, changed the world.
"I'm not going to chart the religion that grew out of these events. I'm interested in the events themselves: what happened in that final week of Jesus' life, how he died, why he died and who killed him."
Ad. Article continues below.
The documentary will air in America and Ireland this month, produced for RTE with ARTE and American Public Television, but it's still not confirmed when it will be available for Australian viewers.
Bonneville's previous hit drama Downton Abbey came to a tearful end in 2015 after six years. Speaking at the time, Bonneville, the Earl of Grantham himself, said he hoped to enjoy his broadened career prospects. 
"I'm going to try not to do something pre-war for 18 months so I can get away from these stiff collars and the rash they bring", he told the BBC at the time.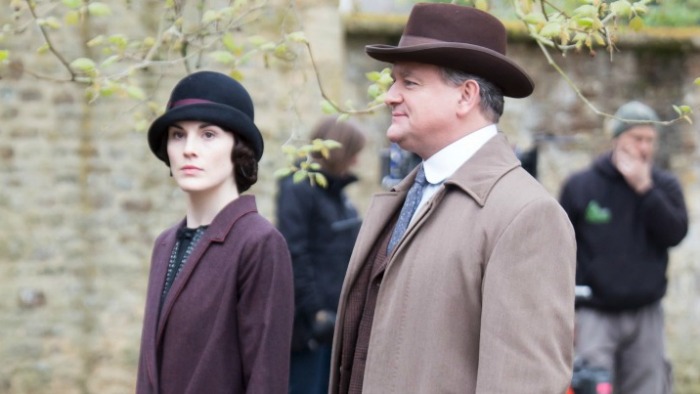 Read more: A tearful goodbye to Downton Abbey
"I'm not going to miss our lovely sound man Duncan grappling with my chest hair every morning with his microphone. I'm not going to miss his hand up my shirt".
Meanwhile Jim Carter, who played Carson the butler, admitted he got emotional as he bid farewell to the cast and crew on the final day of filming, adding: "I looked up and saw all their knackered faces and they work so hard and I thought 'oh my I'm really going to miss them' and I went…I filled up completely and hopelessly".
Were you a fan of Downton Abbey? Would you want to watch Bonneville's new documentary if it airs in Australia?