Dolly Parton, Jane Fonda and Lily Tomlin 'to reunite for 9 to 5 reboot'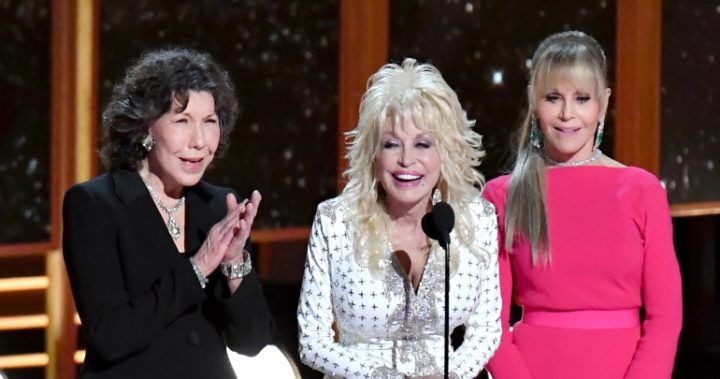 They famously led a rebellion against their boss in the 1980 feminist comedy 9 to 5, and now actresses Dolly Parton, Jane Fonda and Lily Tomlin are reportedly preparing to work their magic again, as they reunite for a long-anticipated reboot of hit movie.
According to Deadline, the stars – who played Doralee Rhodes, Violet Newstead and Judy Bernly – will return to screens amid the ongoing Time's Up' campaign against sexual harassment, and it's claimed 20th Century Fox is already in the early planning stages.
The new movie will see the three women return as mentors to three younger employees who are now struggling themselves with a male hierarchy in their workplace. The site claims Patricia Resnick, who co-wrote the original, is onboard.
They will no doubt draw on the extensive experience they gained in the first film. Then, they were working for Consolidated Companies and were openly targeted by their boss Mr Hart, with the movie tackling everything from unwanted sexual advances to missed promotions.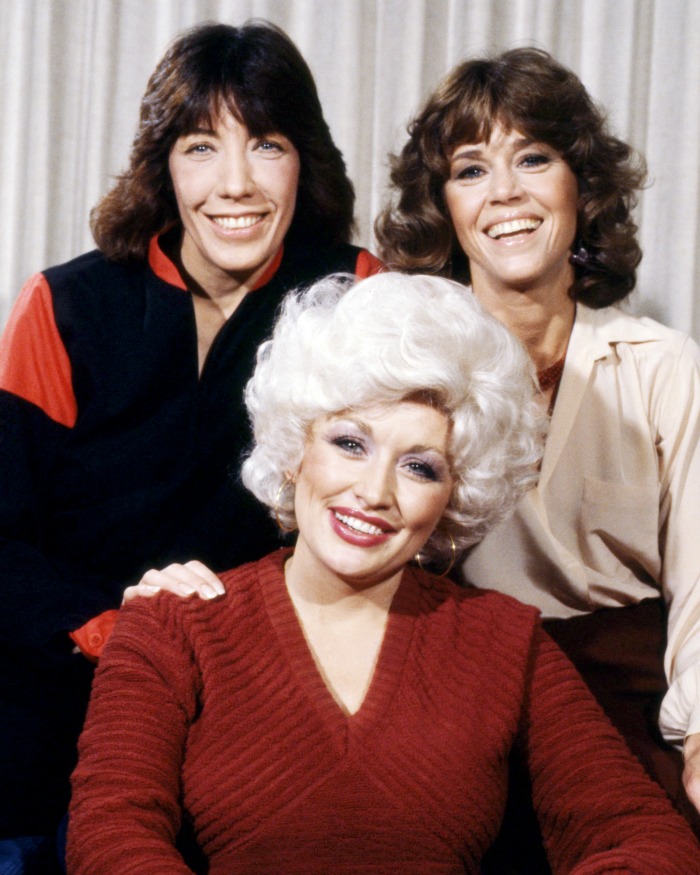 However, it soon took a dramatic turn as the women took him hostage. They later realised he'd been embezzling millions from the company all along.
Read more: Dolly Parton and Jane Fonda to honour '9 to 5' castmate Lily Tomlin
The movie was a huge hit at the time, helped along by Parton's hit song of the same name – which gained her an Oscar nomination and two Grammy Awards. It was later transformed into a 2009 Broadway musical. All three actresses have made no secret of their desire to reunite for a sequel, and it seems their wishes have come true.
Ad. Article continues below.
All the stars said that they had the most fun of their careers working on the film and it shows in the fact that the movie is still loved today and that the three remained close friends. Which almost didn't happen because Tomlin originally turned down the film to star in the 1981 film The Incredible Shrinking Woman.However, eventually, she got both productions to accommodate the other and magic was made.
Meanwhile, the trio recently reunited on stage at the 2017 Emmys, and sharing their statement humour, they made a direct reference to the ongoing campaigns against sexual harassment in the workplace.
"Well, back in 1980…we refused to be controlled by a sexist, egotistical, lying, hypocritical bigot," Fonda said at the time, before Tomlin added: "And in 2017 we still refuse to be controlled by a sexist, egotistical, lying, hypocritical bigot."
Fonda concluded: "Tonight we're here to recognise some men who conduct themselves with the utmost integrity." They were handing out the Outstanding Supporting Actor award to Alexander Skarsgård for his part in Big Little Lies at the time.
Are you happy to hear there will be a reboot? Were you a fan of the original movie?