Dolly Parton and Jane Fonda to honour '9 to 5' castmate Lily Tomlin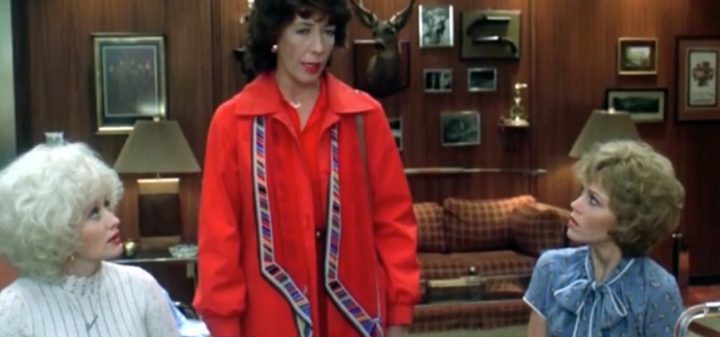 It's been more than 36 years since they all appearing in the box office smash film 9 to 5 but Dolly Parton, Jane Fonda, and Lily Tomlin will share the stage again as Tomlin is honour at this year's Screen Actors Guild Awards.
Tomlin is set to receive the SAG Life Achievement Award and who more fitting to present her the award than her co-stars in one of her biggest films. Tomlin has enjoyed a resurgence in popularity as well as Fonda who star together in the Netflix comedy series Grace and Frankie.
9 to 5 was a smash hit that almost made a hit of the theme song written and performed by Dolly Parton. The song gained her an Oscar nomination and two Grammy Awards. The film also spawned a stage musical version and a television show.
All the actresses said that they had the most fun of their careers working on the film and it shows in the fact that the movie is still loved today and that the three remained close friends. Which almost didn't happen because Lily Tomlin originally turned down the film to star in the 1981 film The Incredible Shrinking Woman. However, eventually, she got both productions to accommodate the other and magic was made.
Ad. Article continues below.
While it might not be as good as a sequel film with the three together again, it will be nice to see two friends honour another for her lifetime of work. Maybe there can be a guest spot for Parton on season three of Grace and Frankie.
The SAG Awards will be on the 29th of January.
Were you a fan of 9 to 5? Have you seen Grace and Frankie on Netflix? Wouldn't it be wonderful to see the three of them in a film or TV show again?