Amanda Keller in tears over Barry Du Bois' cancer update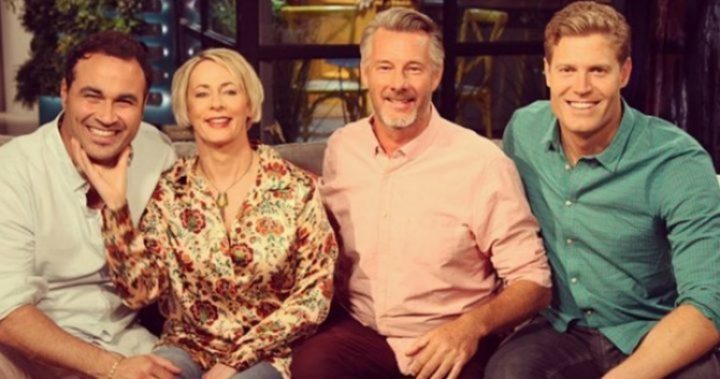 Amanda Keller fought back tears on Friday during an emotional radio chat with her long-time friend Barry Du Bois, who is undergoing cancer treatment.
Du Bois' plasmacytoma myeloma returned last year after six years in remission. Speaking Keller and her co-host Brendan 'Jonesy' Jones, Du Bois revealed the brutal reality of his cancer battle.
He said he was in hospital this week for a "lethal" injection of chemo, followed by a stem cell and bone marrow transplant.
"It takes about ten days for you to get to your weakest, which is about today for me, my white blood cells are at zero at the moment. But it also takes ten days for the stem cells to start seeding, so I'm hoping today they're going to start seeding, or growing, in my body … I'm going to have another couple of bad days, while I'm at this very low point, and then, the trick is I'll start bouncing back," he said.
Keller became emotional when describing a segment on Friday's episode of The Living Room that looked into new research happening in cancer.
Ad. Article continues below.
"Even though we share a laugh in tonight's story, I just miss you," she told Du Bois through tears. Fighting through his own tears, Du Bois responded, "I miss you, too". 
"Last night was the best night I've had for a while. I feel great. I've had a rough week, there's no doubt about it, and, yeah, it's been a struggle, but overall I feel pretty good," he said.
"I feel like my progress is more advanced than where the doctor's want it, which I'm excited about. I've said from the outset, you know, I was going to do everything possible to make this the best journey it can be and the results of that are starting to pay-off, so I'm excited."
It's been a tough run for Du Bois, whose aggressive cancer requires intense treatment that's forced him to miss out on family milestones in recent months.
Last week he shared a photo of his twin daughter and son on their first day at school, saying he was "bitterly disappointed" he couldn't go with them.
Ad. Article continues below.
Ad. Article continues below.
"An incredibly proud day with my beautiful babies starting school, bitterly disappointed I can not be with them this morning but I guess everyday I am in this hospital is a day closer to it all being over," he wrote on Instagram.
The builder announced his cancer had returned last year in an emotional episode of The Living Room that left his co-hosts Keller, Dr Chris Brown and Miguel Maestre in tears.
"It seems that my cancer has come back, reasonably aggressively now I have what is regarded as multiple myeloma," he said. "We've got a cancer in my body that has created several tumours right through my body.
"Now I see an upside to that, this is just another fight for me that I am quite comfortable I am going to win."
Are you a fan of Barry's? Are you wishing him well on the road to recovery?