Love, laughter and dark family secrets: the beautiful stories of Monica McInerney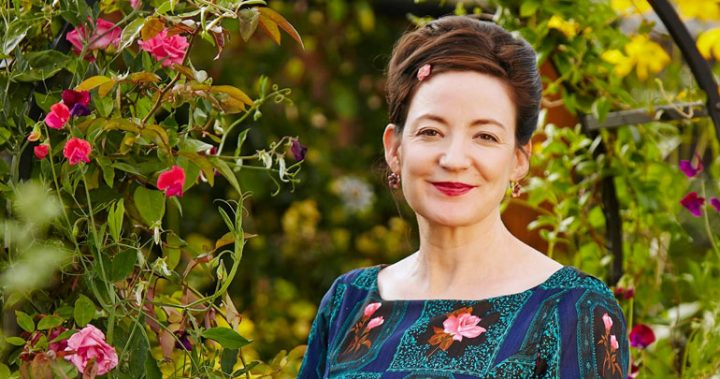 Fans of Monica McInerney are always delighted to hear she has another book out. The Trip of a Lifetime, her twelfth novel, continues the story of the Quinlan family whom readers have previously met in 'The Alphabet Sisters' and 'Lola's Secret', as well as the short story 'Sweet Charity'.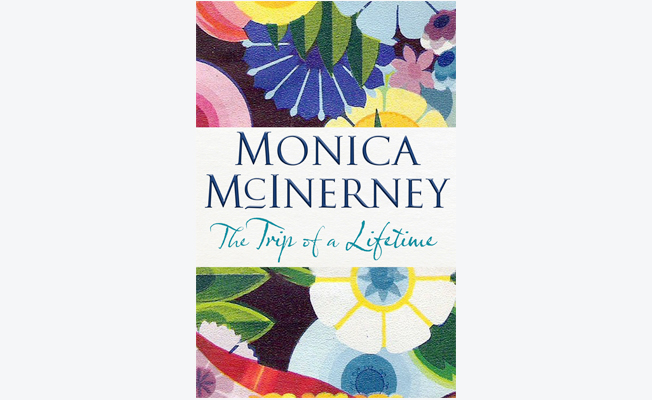 It's a great chance to revisit the life of Lola, the formidable family matriarch, for whom the word 'feisty' must have been coined. Lola has plenty of secrets buried away, which she only gives up reluctantly. The family continues to have its tensions and conflicts – between the sisters Bett and Carrie; between Lola and her daughter-in-law Geraldine – but McInerney approaches even the tensest situations with great warmth and humour.
As with many of McInerney's other books, the story takes place between Australia and Ireland. While I do not know Ireland (and have only been to Clare in South Australia a few times), it's clear McInerney knows the heartbeat of Australian country towns, as she shows in novels set in Tasmania and in Victoria as well.
McInerney's great strength is her characterisation as well as her convincing plot lines. In Lola, we have a strong woman whom readers have come to love and respect. We feel for her family, who endure her dominating and interfering ways. The rest of the Quinlan family is just as strongly-drawn, and we get a great insight into each of their lives, but even McInerney's minor characters get their chance to shine. I think often of Emily, the shy school girl of 'Sweet Charity', who is now a poised young woman when we meet her again in 'Lola's Secret' and 'The Trip of a Lifetime'.
Monica McInerney's first three books all featured adventurous young women who journeyed between Ireland and Australia.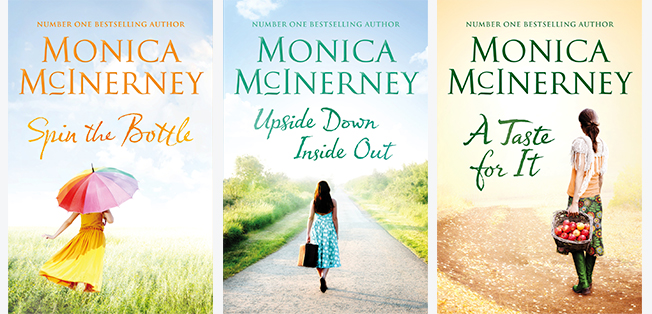 Ad. Article continues below.
'A Taste for it' is a romantic comedy about Maura Carmody promoting South Australian food and wine in Ireland. 'Upside Down Inside Out' tells the story of Eva escaping her mundane job and heading for Australia where romantic adventures follow. The third novel, 'Spin the Bottle' has a young Melbourne woman leaving to run a BnB in Ireland.
These books were published between 2000 and 2003. Then came 'The Alphabet Sisters', followed a year later by 'Family Baggage' – in which Harriet Turner, an Australian travel agent, leads a bus tour to sites for a popular detective series. The story has plenty of humour and romance (especially once the lead of the detective series turns up), but isn't without its weight and tension. Harriet's foster sister has disappeared, paving the way once again for McInerney's fascination with family secrets and lies.
'Those Faraday Girls' takes place in Tasmania, New York and Ireland. It follows the lives of an eccentric man, his five very different daughters and a delightful granddaughter, who find themselves torn apart by jealousies, misunderstandings and secrets. It takes many years for the family to heal, and McInerney handles the grief of estrangement sensitively.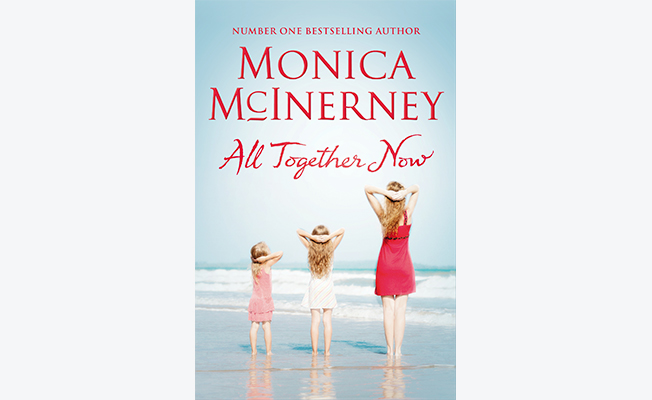 Particularly highly recommended is 'All Together Now', a selection of McInerney's short stories. This collection is a firm favourite of mine ever since my daughter had an audio version downloaded onto my iPod for me. I listened to it again and again in a long hospital stay. For all the diversity of characters and situations, every story delivers an incredible warmth and understanding of thehuman condition.
'At Home with the Templetons' and 'Hello from the Gillespies' show families who are struggling to preserve the façade of a perfect life. The Templetons take over a large country mansion in Victoria and struggle to maintain their family's life from the natural interest of an admiring neighbour. 'Hello from the Gillespies' takes the often mocked family Christmas letter and explores what happens when an honest letter, written in exasperation, is mistakenly sent when the writer is involved in an accident. In these, and the other of McInerney's stories, family bonds are stretched, but strengthened when the truth is faced. And often the truth is not so bad.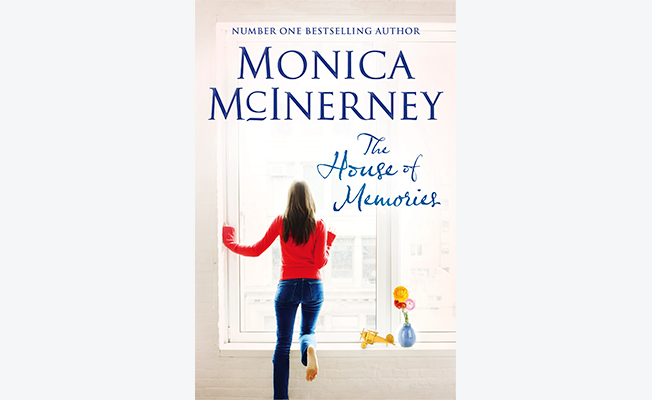 Ad. Article continues below.
'The House of Memories' is set in Canberra and in London. I have found it the most wrenching of McInerney's novels, dealing as it does with a family rift and grief so painful for Ella, Aidan and Jess and their extended, blended family.
The short story 'The Long Way Home' also deals, to a certain extent, with a way of dealing with grief in a similar way. However, 'House of Memories' is a novel that explores the way through, not over, that grief. It is a beautiful book.
Readers of Monica McInerney's books know that her stories will always deliver interesting characters and a warm understanding of the complexities of family life.
Are you a fan of Monica McInerney's storytelling? Which of her stories is your favourite? Share your thoughts in the comments below!
This article is sponsored by Penguin Books Australia. Opinions are the author's own.

The Trip of a Lifetime is a big, bold, beautiful book about the light and dark times of life, and all the wonders in between. Moving from the Clare Valley of South Australia to the lush Irish countryside, this is a delightful, emotional story about a colourful and huge-hearted family that you'll want to call your own. Read more.