Tom Jones reveals he underwent major surgery after postponing US tour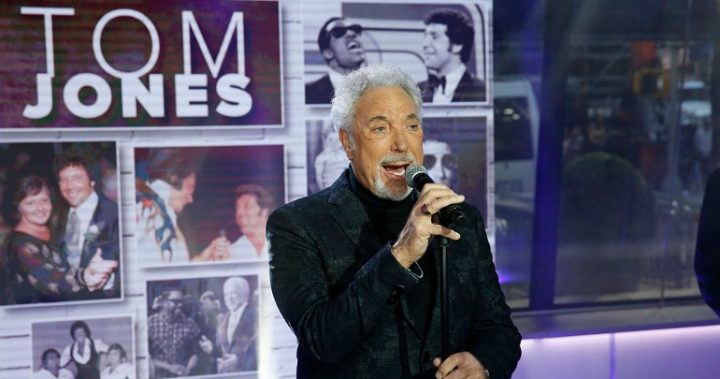 Sir Tom Jones has revealed the reason why he postponed his US tour last month, just five days before he was meant to hit the road.
The 77-year-old singer took to social media with a photo of himself with a cane, suggesting he had undergone surgery for a new hip.
"Papa's got a brand new hip, yeah," he tweeted to his 560,000 Twitter followers.
Papa's gotta brand new hip, yeah! #TheVoiceUK pic.twitter.com/tb278gJwX8

— Tom Jones (@RealSirTomJones) October 12, 2017
Ad. Article continues below.
It's the first time the It's Not Unusual hitmaker has spoken of his health since suddenly pulling out of his American tour in September.
He had originally issued a statement on his website, explaining that he would be postponing his tour.
Sir Tom didn't reveal the nature of his health issue, but said he was rescheduling the tour following medical advice.
Despite the seriousness of his apparent surgery, Sir Tom looks like he's well on the mend.
Fans on social media sent their well wishes to the star.
Ad. Article continues below.
One wrote: "Hip you'll always be, Sir Tom."
Another said: "Looks like you're making a spectacular recovery," while a third jokingly added: "hip, hip, hooray."
Sir Tom will soon commence his busy work schedule, appearing as a judge on the UK version of The Voice and continuing his US tour next year.
Glad to see you on the mend, Tom.
Have you or someone close to you had a hip replacement? How quick was your recovery?