Bagpiper takes on Bocelli with haunting version of hit song 'Perfect'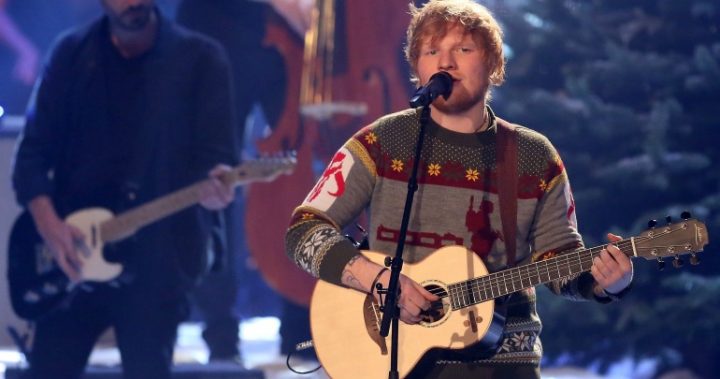 Unless you're listening to talkback 24-7 (and we certainly don't blame you if you are!), you're unlikely to have missed hearing a song called 'Perfect' by young English singer-songwriter Ed Sheeran.
In fact, even if you're not a radio fan, anyone with a teen grandchild has likely been introduced the song, which was on near-incessant repeat on radio just before Christmas. Then the hit-maker released a duet version with US superstar Beyonce, then an Italian version with classical king Andrea Bocelli.
Next, he got the covered Christmas number one spot in the charts in the UK – cue more airplay – which he'd been aiming for. And finally, we thought we might've heard the end of it. 
But this is actually a version we don't mind, perhaps because the schmaltzy lyrics aren't in it, just some great bagpiping.
Given you've likely heard 'Perfect', oh, once or twice, have a listen to this version and let us know if you think it's the best one of all. It's played by a German bagpiper called Fredolin Feinbein, who explained on YouTube that he'd been asked to play a version of the song for a wedding, and that this was his first attempt at doing so.
Ad. Article continues below.
We've put the original music video (with the lyrics) in below for reference.
Here's the original music video featuring Sheeran himself (who, to be fair, is frequently noted as one of the nicest guys in the music business, and who made himself a hugely popular singer through sheer talent).
Which version do you like best: the original, Beyonce's, the Bocelli or the bagpipes? Or are you sick to death of it entirely?