"Then Amanda needed the passport and we needed to be married otherwise the British government were not going to give her one, so we had to run out to the registry office and get it done!"
John said he's not a religious man so, while he can understand the significance of marrying for people who are, he never saw any necessity in it.
"Plus there's that incredibly – what some people would head for – expensive outlay for the whole thing," he added. "And, for want of a better word, it's kind of embarrassing as well! In front of all those people, doing all that and all those silly jokes.
"I don't know, it's never really floated my boat and it certainly didn't float Lynette's boat. In a way we were kind of rebelling against what was the norm in the '50s and '60s and our parents' generation and we just didn't feel the need for it, so skipped it."
John has previously revealed in an interview with The Sydney Morning Herald that they met when Lynette was 19 and working at the bar in the Capitol Theatre in Sydney. He was playing Annas in the musical 'Jesus Christ Superstar' at the time, in the same theatre downstairs.
While he joked that Lynette, who he also shares a son with, initially turned him down, he kept trying to win her affection and eventually succeeded.
John has now admitted to Starts at 60 that while he continues to tour around the country, Lynette rarely joins him and it's worked hugely well for them over the years.
"She rarely goes to one of my gigs, it's very, very rare," he said. "She's never hankered to go on tour with me or anything like that… I think it's essential [to keep those lives separate], a lot of the ways my kids have turned out are because of her. She's always been there and I've been very fortunate it's turned out that way."
Meanwhile, John has been close friends with Aussie legend Molly Meldrum for decades thanks to their starring roles in hit TV show Countdown in the 1970s and '80s.
And they've certainly enjoyed some wild parties together over the years, particularly in the '70s, and John joked that it was the hardest decade for him to recall when working on his new book.
"I think the aim was to get out of control [at the time]!" he said. "There was a couple of times in my past when I pushed it too far, but it only happened once and I'm sure I learned my lesson."
At one point, Lynette warned him that he needed to stop the heavy partying and "misbehaving", or he could end up alone.
In fact, he recalled she once told him: "If you don't wake up to yourself, you're going to die a very lonely old man."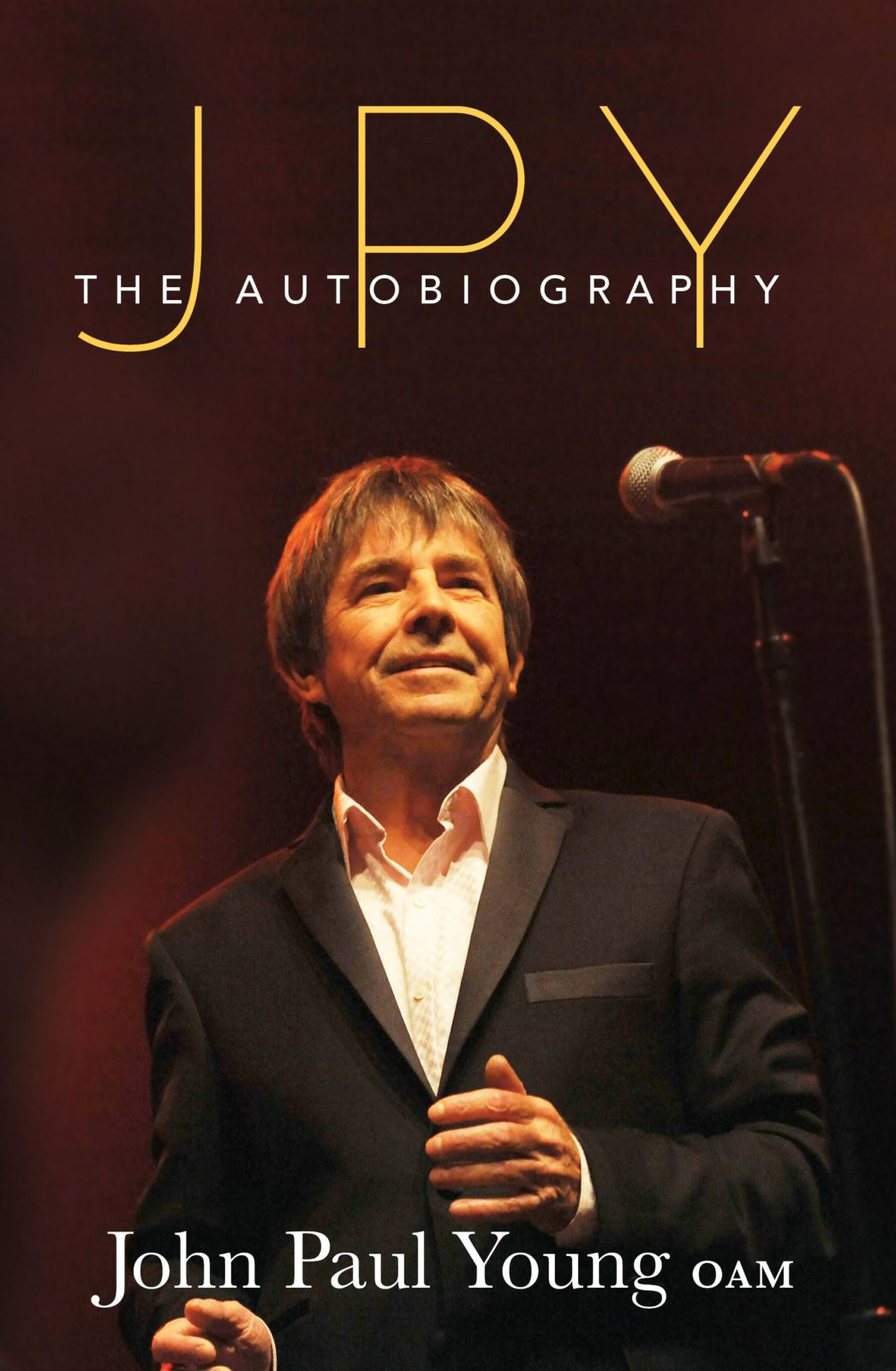 Asked how he took it, he admitted: "I was just misbehaving and being a d**k. It really was like a bucket of cold water being thrown on me. It did the trick… It hasn't happened a lot, but when it did I took notice!"
Read more: John Paul Young gives update on close friend Molly Meldrum after 2011 accident
The couple are now proud grandparents to three grandkids and asked about being a grandad, John said: "I love being a grandad! All my older friends, when they all had grandkids they'd say, 'You're not going to believe how wonderful it is', and it really is. It's just marvellous.
"You actually have more quality time with your grandchildren, more than you had with your own kids because you were out there earning money."
However, he added: "I'm still Terry Tough Pants, I don't let them get away with anything just because they're young! I find it's beholden on me to be responsible for making them mind their Ps and Qs."
JPY: The Autobiography launched on May 1 with New Holland Publishers (RRP $34.99). It's now available from all good book retailers or online on New Holland Publishers' official website, here.
Are you a fan of John Paul Young? What are your memories of watching him?